The newly-launched blockchain token for Zimbocash, a project that is developing a national decentralised currency network in Zimbabwe, has been listed on major international cryptocurrency exchange Bithumb Global with a free-floating price in trade.
Zimbocash revealed that as the Zimbabwean dollar collapses in value, the token launch and listing propels it forward in providing an innovative solution for fixed money supply, known as sound-money.
The company's head of communications and economist, Philip Haslam, said in a statement on Wednesday that all the elements of a powerful currency alternative for Zimbabwe were now in place, and it could not have come soon enough.
Haslam believes the Zimbabwean government is now insolvent with little borrowing capacity left."The impact of the coronavirus pandemic has been catastrophic for the Zimbabwean financial system. The government has admitted that it is going to print money on a large scale to fund itself, which could push the country into hyperinflation," he said.
"The Zimbabwe dollar was already collapsing with 500% inflation, before this crisis dealt a debilitating blow. We believe that Zimbocash is perfectly positioned to solve this problem by fixing the amount of money in the country using blockchain technology. Our aim is to provide sound money."
While creating an alternative currency for an entire nation in crisis is an ambitious goal, Haslam said blockchain technology has been the game changer to enable this kind of project.
"In our view, Zimbocash is easily the most exciting new cryptocurrency project in the world right now. We are fulfilling the dream of bitcoin — we're developing a peer-to-peer payments platform and facilitating on-the-ground trade in a country," he said.
Haslam said for them to succeed they needed to build a network of scale, deliver on the technology and come up with a liquid market price that people can use as a reference in day-to-day trade.
"We've created an initial network and with the launch of the token and the listing on Bithumb Global, we're delivering on the second two pillars. With an online wallet and currency that people can access, we believe that the network is now going to grow substantially," he said.
Head of the Zimbocash subscriber network, Laswet Savadye, said the interest in the project in Zimbabwe was increasing exponentially.
"Zimbabwe is perhaps the only country where you would be able to establish a decentralised currency network of scale. Zimbabweans are desperate for a sound-money solution and there is no other alternative like Zimbocash," Savadye said.

Get the latest in African news delivered straight to your inbox
Over the last year, viral growth in registrations has been enough to enable Zimbocash to be listed on an offshore exchange and be tradeable with bitcoin and other recognised currencies.
"We're incredibly proud that Bithumb Global has chosen to list us. They are regarded as one of the largest exchanges in the world with US$4 billion of transaction volume every month," Savadye said.
"We've always felt that a liquid market price would get us substantially closer towards the dream of facilitating cross-border trade for Zimbabwe. With a giant like Bithumb Global choosing to list our Zimbocash token, that dream is now being realised."
Originally from South Korea, the Bithumb Global exchange offers USDT and Bitcoin trading pairs with crypto investors from around the world. The exchange will market Zimbocash to their networks of international buyers.
Known by its trading ticker ZASH, the Zimbocash token is developed using the TRON Network decentralised platform using a TRC-10 contract. The system, fast enough to handle up to 2 000 transactions per second with a 15-second block time, is uniquely designed to enable a national decentralised currency to facilitate trade for an entire nation.
A total of 4,5 billion Zimbocash tokens have been created. The system uses a delegated proof of stake consensus algorithm to ensure that no single computer in the system can control the supply of money.
Source: allafrica.com
Author: By MTHANDAZO NYONI
Cryptocurrency Users Offered Zero Fee Trading as Phemex Becomes First 'Fix Rate' Exchange
Bitcoin Halving Inspires Phemex to Slash Trading Fees
On May 11, Bitcoin's block reward – the amount awarded to miners for discovering a new block – will be cut from its present level of 12.5 BTC to 6.25 BTC. The four-yearly event is a major cause for celebration in the bitcoin community, and the impetus for many a crypto exchange promotion. Phemex's decision to axe its trading fees to mark the occasion is a broadside at the spot exchanges that currently dominate the market such as Binance and Huobi.
Cryptocurrency exchanges normally charge a maker and taker fee, with the latter being the higher of the two. In effect, this means that users who are providing liquidity to the market are offered more attractive terms than those who are purchasing crypto. With taker fees ranging from 0.075 – 0.2% across leading exchanges, fees can swiftly stack up, particularly for high volume traders. Phemex's offer to remove fees altogether in exchange for a $9.99 USDT monthly payment is a sweetener that ought to earn it new converts.
The Asian exchange, which boasts daily volume of over $300 million, offers BTC, ETH, LINK, XRP, XTZ, and LTC paired against USDT. In addition, its derivatives exchange enables traders to swap BTC with leverage of up to 100x.
Speed Is of the Essence
In traditional financial markets, a low latency trading engine can be the difference between profit and loss. This mindset has been incorporated into Phemex by its architects, who comprise former Morgan Stanley executives. The platform claims to be the fastest bitcoin derivatives exchange in the industry. In addition to cryptocurrency, gold can be traded against USD and there is talk of markets for S&P 500 stocks, stock indexes, FOREX, commodities, metals, and energy to come in the year ahead.
The performance of cryptocurrency derivatives exchanges has been in the spotlight this year after then-market leader BitMEX suffered outages in March on bitcoin's most volatile day of 2020. Rival derivatives exchanges were swift to capitalize on this slip-up, and position themselves as better equipped to handle high demand without buckling. Phemex's zero fee trading offer applies to its spot exchange only. What's good for spot is good for derivatives, however, and if Phemex can attract new traders by slashing fees, it will also accelerate adoption of its bitcoin derivatives.
This content has been distributed via WiredRelease press release distribution service. For press release service enquiry, please reach us at [email protected]
COMTEX_366014292/2581/2020-05-22T00:53:59
Is there a problem with this press release? Contact the source provider Comtex at [email protected] You can also contact MarketWatch Customer Service via our Customer Center.
Source: www.marketwatch.com
Bearish Sentiment Invades Market Following Strange Bitcoin Transaction: Crypto Market Daily
As of press time (11:00 UTC), Bitcoin (BTC) is trading near $9,400 and is down 4.14 percent over the last 24 hours, per OKEx's BTC Index Price.
Currently, the total cryptocurrency market capitalization is down 4.1 percent. BTC dominance is sitting at 66.3 percent and is down 0.4 percent, as per data sourced from CoinGecko.
Large-cap cryptocurrencies have dropped slightly less than the market leader. Ethereum (ETH) is down three percent and EOS down 3.07 percent.
Under OKEx Coin Info, THETA is the top gainer over the last 24 hours with a 30.55 percent return. This is the second day in a row that the altcoin has skyrocketed.
CTC is the biggest loser over the last 24 hours — having lost 14.82 percent of its value.
Bitcoin pulled back and tested the support level at $9,300 yesterday.
The movement was triggered by speculation that Satoshi's coins were on the move — though some have pointed out the wallet in question likely belongs to an old-school miner.
Nevertheless, a UTXO older than 11 years being spent on-chain definitely causes a stir in the market.
The 25-day skew jumped to 21 percent after the price pullback, hitting the highest level since mid-March, per Skew's data. This indicates that puts are more expensive than calls.
Volatility Skew is the difference in implied volatility (IV) between out-of-the-money options, at-the-money options and in-the-money options. This pattern shows a sign of bearish sentiment, indicating that traders are buying protection and bringing puts in high demand.
As we noted in our Market Watch Weekly, the Golden Cross formed by the 50-day moving average going above the 200-day moving average often works as a contradictory indicator.
Yesterday, the price of Bitcoin made a rapid decline in the early hours of the American trading session, hitting a low of $9,258 after a quick bounce — as per OKEx BTC Quarterly Futures (BTCUSD20200626) price.
Though the $9,280 support level is still valid, the short-term trend has shown more bearishness. Trading volume has significantly amplified during the pullback. Therefore, the price of Bitcoin may have a great chance to test $8,800 — but it is risky to short near the $9,280 support.
Ethreum (ETH) had a quick dip yesterday, following alongside Bitcoin. It also rebounded at a key support level ($205), per OKEx Ethereum Quarterly Futures (ETHUSD0626). We noted the importance of $205 in yesterday's Crypto Market Daily.
The selling volume of ETH was much higher than BTC.
The next short-term resistance level is near $211, which is also the higher low after today's rebound.
Ethereum seems to be falling into a weak consolidation pattern, meaning traders will likely be cautious about opening longs.
Disclaimer: This material should not be taken as the basis for making investment decisions, nor be construed as a recommendation to engage in investment transactions. Trading digital assets involve significant risk and can result in the loss of your invested capital. You should ensure that you fully understand the risk involved and take into consideration your level of experience, investment objectives and seek independent financial advice if necessary
OKEx Insights presents market analyses, in-depth features and curated news from crypto professionals.
Follow OKEx Insights on Twitter and Telegram.
Source: www.okex.com
cryptocurrency market News and Updates from The Economic Times
​​Even as Coronavirus spread, with sectors such as retail, travel, aviation, realty and others hunkering down to face prolonged economic pain, the small club of cryptocurrency players stood out. They are hiring and are witnessing customers, particularly millennials, flocking in to buy virtual money.
IAMAI had argued in the SC that the RBI circular was disproportionate. "They (Three-judge bench) have cited the ground of proportionality which is the doctrine that the fundamental right cannot be infringed upon in a disproportionate manner – in other words a measure has to be rationally connected to the ends," said Jaideep Reddy, lawyer at Nishith Desai Associates.
Since the day he coded the words "a Mark Zuckerberg production" onto every blue-and-white Facebook page, he has been the singular face of the social network. But to an extent not widely appreciated outside Silicon Valley, Zuckerberg has long been a kind of binary chief executive — extraordinarily involved in some aspects of the business, and virtually hands-off in areas that he finds less interesting.
The ICEX is no match for larger commodity exchanges such as the MCX (daily turnover of Rs 39,000 crore) that specialises in metal derivatives or even the NCDEX (daily turnover of Rs 1,600 crore) that rules the agri-futures market.
Source: economictimes.indiatimes.com
Bitcoin
© 2020 CNBC LLC. All Rights Reserved. A Division of NBCUniversal
Data is a real-time snapshot *Data is delayed at least 15 minutes. Global Business and Financial News, Stock Quotes, and Market Data and Analysis.
Market Data Terms of Use and Disclaimers
Source: www.cnbc.com
Author: Robert Exley Jr.
Crypto Powerhouse Binance Returns to China with an "Education-First" Blockchain Approach
Cryptocurrency exchange Binance, famously exiled by China in early-2018 and later set up in Malta, is moving back to the country, choosing a blockchain-centric strategy over crypto.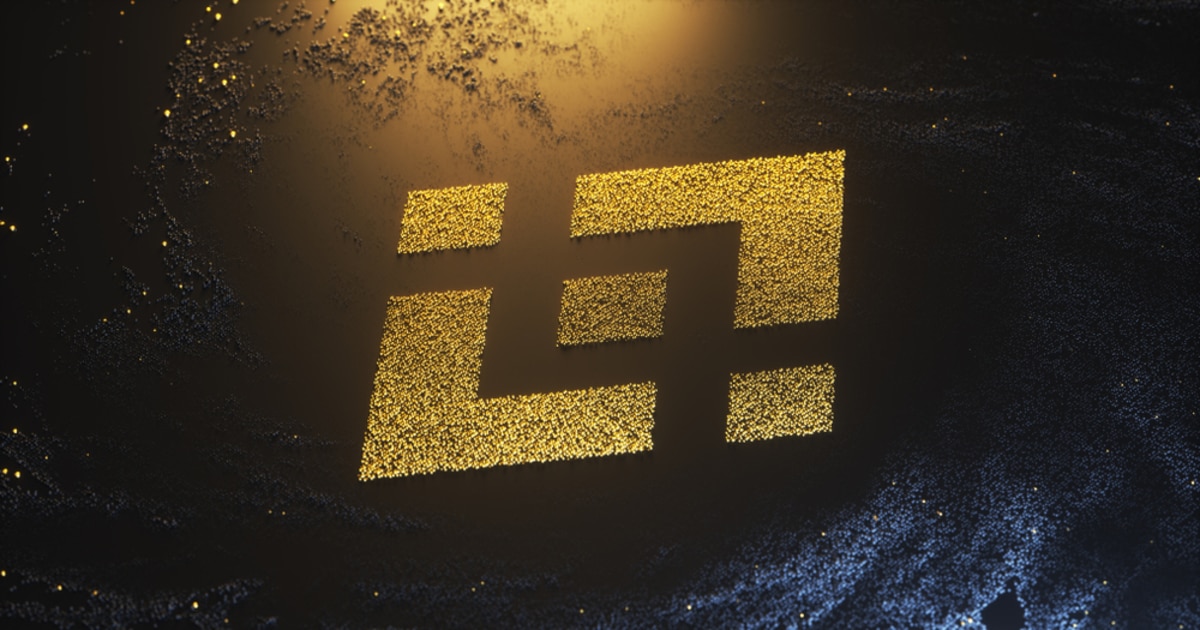 Inroads in China
Industry observer and crypto-investor Dovey Wan noted in a tweet earlier this week that Binance seemed to have registered China-specific domains.
A look at public records for company data proves her claim, the Ministry of Industry and Information Technology has, indeed, accepted "binance.cn" as a legal domain name. Additional insights show the domain is registered under "Shanghai Bi Nai Shi" Information Technology LLC, which sources believe sounds like "Binance" in the Mandarin language.
Junxi He, the only "legal" connection to Bi Nai Shi has two other registries to his name, both businesses that sound like "Binance" and registered within the past three months.
Binance.cn is now active. Information on the site, which is in the Chinese language, loosely translates to the "world's leading blockchain ecosystem developer," touting Binance as a firm focussed on developing the blockchain ecosystem in China and ensuring commercialization of the technology.
Other sections on the site include blockchain-focused consulting services, research, development, charity, and investment in the blockchain industry. Basic blogs on the topic of DLT, finance, Facebook's Libra stablecoin, and cryptography are also included.
Education first
Interestingly, the site does not feature any mention of cryptocurrencies, which Binance is primarily famous for. This is understandable; China remains strict on digital currencies in the country, even though it's leading the world in blockchain development and the use of state-backed digital currencies (CBDCs).
Binance founder Changpeng Zhao, popularly known as CZ, tweeted: "One step at a time. Let's focus on education and technology first.
The website presumably looks like a front for Binance Academy, the crypto exchange's non-profit educational initiative. The academy announced via a blog post in March that a China-centric institute for blockchain technology and research was instituted, paving a way for Binance to China.
Meanwhile, Binance is not the only crypto firm to take an education-focussed approach to the difficult China market. Huobi, another exchange with roots in Korea and China, is a full member of the Blockchain Service Network in China and operates blockchain-as-as-service for private and state bodies.
Source: blockchain.news
Author: Shaurya Malwa