Some say that imitation is the greatest form of flattery. It's also a great way to get in on crypto-trading with little experience, by letting the experts do all the work.
With eToro's CopyTrader feature, users can do just that — copy top traders on the crypto market, down to their every current and future move. Thanks to eToro's growing list of "Popular Investors," there are several options for users to compare when deciding who they want to replicate and for how many funds.
To use CopyTrader, all you need to do is click the tab on the main menu to view eToro's top-performing and most copied traders. You must allocate a minimum of $200 per trader and can copy as many as 100 traders at a time.
CopyTrader has plenty of great features baked in, including the Stop-Loss feature that allows you to set a value that, if reached, will automatically stop copying the trader. Users can also decide whether they want to copy all existing and future trades (under the default setting as "copy open trades") or just future trades going forward.
For those interested in crypto-trading, who want to build their portfolio while leveraging the skills of the industry's top minds, CopyTrader may be for you. To find out more, watch the video below.
Source: cryptocoinfactory.com
TradeStation Crypto Now Live on TradingView – Customers Can Now Invest, Trade and Earn Interest on Eligible Crypto Balances in Their Accounts Without Leaving the TradingView Platform
PLANTATION, Fla., Oct. 6, 2020 /PRNewswire/ — TradeStation Group, Inc. today announced that its subsidiary, TradeStation Crypto, Inc. (TradeStation Crypto), has integrated with TradingView, Inc. (TradingView) to allow TradingView users to apply for, and invest, trade and earn interest on eligible crypto holdings in, TradeStation Crypto accounts. Through the integration, TradeStation Crypto will be the first crypto broker on TradingView to offer consolidated market data trading capabilities from multiple connected crypto venues. Users can take advantage of intelligent order routing for cross-venue trade executions.
TradeStation Crypto brings with it the TradeStation brand's mature market mindset and history, along with the organization's experience as a pioneer in the financial technology and online brokerage industries for active trader markets. TradeStation Securities, another subsidiary of TradeStation Group, launched a similar API-powered integration with TradingView in September 2019 to unlock stocks, ETFs and futures trading to TradingView users. TradingView's users can now also trade crypto through TradeStation Crypto without having to leave the TradingView platform.
"TradeStation first joined forces with TradingView a year ago as the first U.S. multi-asset class broker to offer TradingView users access to our award-winning brokerage services," said John Bartleman, President of TradeStation Group, Inc. "Now, we are excited to bring TradeStation Crypto on board as an exciting new asset to the self-directed trader market."
Launched in November 2019, TradeStation Crypto is not an exchange, instead, TradeStation Crypto's approach is to aggregate multiple pools of liquidity in a consolidated market data feed combined with an intelligent order-routing system designed to give its customers better visibility and trade executions.
"Traders using TradeStation's services have left overly positive reviews on TradingView since our initial integration last year," said Denis Globa, CEO of TradingView. "It is only logical to expand on this initial success by adding additional datasets and tradable assets. In this regard, we're excited to see TradeStation Crypto offer our community new opportunities to invest in crypto and to earn interest on eligible crypto account balances.
To learn more about TradingView, please visit TradingView.com.
To learn more about TradeStation Crypto, please visit tradestationcrypto.com and click here to learn more and open a crypto account with TradingView and TradeStation Crypto.
About TradeStation Crypto, Inc.
TradeStation Crypto is a subsidiary of TradeStation Group, Inc. that offers cryptocurrency brokerage services for self-directed online traders. For more information about the benefits and features of TradeStation Crypto, please visit tradestationcrypto.com.
About TradeStation Group, Inc.
For more than 30 years, the TradeStation Group companies have been pioneering leaders in the online trading industry, committed to delivering the best trading technology, brokerage services, trading education and support to individual and institutional traders. TradeStation's award-winning trading and analysis platforms offer access to stocks, ETFs, options and futures trading at the major U.S. stocks, ETFs and options exchanges and market centers, as well as the major futures exchanges. TradeStation's clients have access to the powerful tools needed to design, test, optimize, monitor and automate custom trading strategies, and its mobile and web trading apps allow clients to take the power of the TradeStation trading experience on the go. TradeStation also provides a vast array of educational offerings to help beginning and advanced clients learn online trading and investing skills to help them meet their trading and investment objectives.
About TradeStation Securities, Inc.
TradeStation Securities, Inc. (Member NYSE, FINRA, SIPC, NSCC, DTC, OCC & CME) is a licensed securities broker-dealer and a registered futures commission merchant (FCM), and a member of major equities and futures exchanges in the United States. The company's technology subsidiary, TradeStation Technologies, Inc., develops and offers strategy trading software tools and subscription services, and hosts the TradingApp® Store.
About TradingView, Inc.
TradingView is the world's most popular network of traders and investors – powered by real-time data and market-leading analysis software. Use its platform to follow global assets, find trading ideas, chat with others, spot trends, and place trades directly with brokers. Have a look by visiting www.tradingview.com or downloading the free TradingView mobile apps for iOS and Android. For your website or business, visit www.tradingview.com/widget.
Source: www.wfmz.com
Author: TradeStation Crypto, Inc.
[AxisOfEasy] Crypto Co-Founder Arrested As DoJ Files Indictments In US
Last Week's Quote was "Persisting social crisis, the emergence of a charismatic personality, and the exploitation of mass media to obtain public confidence would be the stepping stones in the piecemeal transformation of the United States into a highly controlled society" was former National Security Advisor to Jimmy Carter Zbigniew Brezinski, and author "Between Two Ages: America's Role in the Technotronic Era", from which this quote originated. This book mapped out a comprehensive blueprint for America's role in a future global Technocracy.
This Week's Quote: "Journalism possesses in itself the potentiality of becoming one of the most frightful monstrosities and delusions that have ever cursed mankind. This horrible transformation will occur at the exact instant at which journalists realize that they can become an aristocracy. " by ….???
THE RULES: No searching up the answer, must be posted to the blog. The place to post the answer is at the bottom of the post, in the comments section.
The Prize: First person to post the correct answer gets their next domain or hosting renewal on us.
In this issue:
Crypto derivatives platform BitMex hit with indictments, arrest

Ontario cops misused COVID contact tracing database

New phishing "worm" one of most effective Business Email Compromise attacks yet

Hospitals paralyzed in largest healthcare ransomware attack ever

Tokyo stock exchange outage halts trading for entire day

911 outage hits 14 US states

How India censors the web

Google Play will require all Android apps to use its billing system

AxisOfEasy: It's not Conspiracy. It's Culture
Crypto derivatives platform BitMex hit with indictments, arrest
On Sept 2, the US DoJ and CFTC filed indictments against the crypto-currency derivatives platform BitMex and its three co-founders. One of them, CTO Samuel Reed was arrested in Massachusetts, while CEO Arthur Hayes and Ben Delo were outside of the USA and remain "at large."
BitMex incorporated in the Seychelles Islands in an effort to avoid US regulations, however the indictments and corresponding civil complaints allege that the company still provided services to US citizens without undertaking proper KYC (Know Your Customer) and AML (Anti-Money Laundering) procedures, which made it in the grand scheme of things, a money laundering operation.
Company spokesman and legal representatives maintain that the company denies any wrongdoing and will defend against the charges.
Two civil liberties groups in Canada have issued separate reports detailing how police in Ontario have misused a COVID contact tracing database to make queries unrelated to active calls. The Canadian Civil Liberties Association (CCLA) and the Canadian Constitution Foundation (CCF) have raised the alarm and objected to the database on the grounds that
"allowing police to access personal health records violated individuals' constitutional rights to privacy and equality."
The database was created pursuant to an emergency order in April that would enable police to obtain names and addresses of Ontarians who had tested positive for COVID-19 was intended to protect first responders. Police conducted over 95,000 searches while it was active.
The CCF uncovered a memo issued from the Solicitor General to the provinces chiefs of police detailing "shocking misuse" of the system and singling out two police forces in particular: Thunder Bay and Durham County, and the group has lodged a complaint with Ontario's Privacy Commissioner.
To both their credit, Toronto Police Services declined to use the database at all due to "issues with the accuracy and reliability of the information," while York Regional police directed the province to rescind access after an internal review sniffed an elevated likelihood of a gigantic privacy sh*tstorm if they used it. Looks like a good call.
Read: https://theccf.ca/release-documents-reveal-details-of-police-misuse-of-covid-19-database/
The memo: https://theccf.ca/wp-content/uploads/SolGen-2020-02163-records-1.pdf
New phishing "worm" one of most effective Business Email Compromise yet
When it comes to cyber-criminals, they are always upping their game and raising the ante. This article details one secops view of a phishing attack against his organization. While the attack didn't fit the exact definition of a "worm," which spreads without human aid, the dynamics of the attack were very worm-like.
In this case the attack spread by compromising an account and sifting through the emails in the vulnerable mailbox and then locating email conversations with multiple recipients. Using the reply-to-all in order to follow up on those conversations, it directed everyone to follow a link to a spearphishing URL that would further compromise the next round of infectees.
The viral responses would arrive in victims mailboxes and
"gave every email an inherited sense of trust. 'You asked for this thing, here it is: link to phishing page.'"
In what is being called possibly the largest healthcare related ransomware attack ever, computer systems within Universal Health Services, a company that runs approximately 400 hospitals, began shutting down over the weekend of Sept 26th. Recall that in AoE 164 the report on how a ransomware attack on a hospital in Germany resulted in the first known fatality caused by this type of attack.
In this case the hospitals were able to continue operating by falling back to manual methods of paperwork, but the primary failure mode seems to be around the medication systems, which are all online.
Tokyo stock exchange outage halts trading for entire day
On Thursday Oct 1st the Tokyo Stock Exchange suffered a hardware failure that took the stock bourse down completely for the entire day. It was the first complete failure and entire day of missed trading since it switched over to 100% electronic trading in 1999. The TSE is the world's 3rd largest stock exchange in terms of trading volume, ascribed the outage to a hardware failure in its "Arrowhead" facility, combined with an inability to switch over to its backup systems.
Overall I find the myopic quality of the reporting on this incident quite telling:
"'The timing is really just bad,' said Takashi Hiroki, chief strategist at brokerage Monex in Tokyo, adding that many market participants had been hoping to buy back their stocks or increase their holdings after an overnight rise in U.S. markets."
Which just goes to show how saturated so-called "investing" is with short-term, immediate price movements instead of long-term, investing as "ownership in a business" mentality. As Warren Buffet has said in the past, "you should own companies where you would be ok with holding them if the markets closed down tomorrow and didn't open again for 10 years". I don't think today's traders could handle the markets being closed for 10 days.
911 outage hits 14 US states
And another outage, this time hitting the emergency 911 service across 14 US states including Arizona, California, Colorado, Delaware, Florida, Illinois, Indiana, Minnesota, Nevada, North Carolina, North Dakota, Ohio, Pennsylvania and Washington.
It happened last Monday (Sept 28th) and original speculation was that it was related to a widespread Microsoft Azure outage that was happening at the same time. Suspicion then moved on to a couple of vendors that handle e911 calls for large parts of the US. It turned out to zero in specifically on one of those providers, called Intrado – who in turn blamed one of their service providers, but didn't specify who it was or the root cause.
KrebsOnSecurity thinks that service provider was another 911 provider called Lumen, who's system status page indicated a complete failure across all systems for the time in question. Lumen, for their part, blames Intrado.
Both companies have had issues in the past, Intrado for their part, having paid multiple fines and settlements over prior outages.
How India censors the web
This report is from back in January (updated in April) from India's Center for Internet and Society looks at how web censorship is being implemented across that country's various ISPs.
In technical terms they found that different ISPs were using different combinations of different censorship methods, namely via DNS, via HTTP blocking, or in the case of https traffic, via SNI inspection (SNI, or Server Name Identifier, signals to a web server which website an https request is destined for.
The data set of blocked sites was compiled from government orders (some of which were sealed but leaked), court orders, and crowdsourced from user reports via India's Internet Freedom Foundation.
The results showed that different ISPs have vastly differing block lists and methodologies – in one case one ISP (ACT) was blocking roughly double the number of sites of another ISP (Airtel), leading the study to surmise that there lacked uniformity in ISP compliance with blocking or unblocking orders from government or courts.
The company has announced that starting next year, all apps in the Google Play store will have to use Google's billing system for In-App-Purchases for all applications that sell digital services via their apps. The new policy goes into effect September 2021 to allow developers time to adapt.
AxisOfEasy: It's not Conspiracy. It's Culture
Last week on the AxisOfEasy Salon #24, Jesse, Charles and I talked about the attention economy and how when we make analogies about some weird bizarroverse somewhere, it never occurs to us that we may be that bizzaroverse.
Check it out here: https://axisofeasy.com/podcast/salon-24-its-not-a-conspiracy-its-a-culture/
Source: easydns.com
Planet TV Studios Presents Episode on PIVX on New Frontiers in Cryptocurrency
BARRIE, ON, Oct. 6, 2020 /PRNewswire/ — The pilot episode plans to air in the last quarter of 2020 and will also be airing on on-demand platforms such as Roku, iTunes, Amazon, Google Play and other various on-demand platforms.
PIVX's mission is to provide a globally accessible, low resource and low energy-demanding, environmentally friendly, rights and privacy-preserving, community-governed, economically sound cryptocurrency based on blockchain technology. As a decentralized autonomous organization (DAO), it operates to deliver a sustainable infrastructure service capable of supporting an open-source, provider-agnostic, scalable, decentralized, and resilient node infrastructure, allowing for instant, private transactions globally, without astronomical Quantitative Easing (QE) and the corresponding resulting devaluation of the native token, as experienced in other cryptocurrency endeavors.
Planet TV Studios produces cutting-edge, real-life, television series that features insightful, meaningful updates on the most important topics currently taking place in areas most important to our lives. Planet TV Studios is a leading content creation company successful in films, television, documentaries, commercials and docudramas.
PIVX is a market-leading open-source and decentralized peer-to-peer cryptocurrency featuring advanced privacy features, community governance mechanisms, Proof of Stake consensus algorithm, and multi-purpose masternodes. PIVX uses its native cryptocurrency (PIV) as both a means of rights-preserving, privacy enabling, near-instant digital currency exchange as well as the reward for those who help secure, build, decentralize, and govern the PIVX network protocol. In addition, the PIVX DAO places a high value on the rights of every person, one of which is the right to maintain control of their own personal information and the freedom to disclose or keep that information shielded. This is being provided through a rigorously vetted anonymity protocol (zk-SNARKs Sapling) completely customized for PIVX, and is the first cryptocurrency to implement this protocol into a Proof of Stake project.
The Technology Behind PIVX is a highly customized Proof-of-Stake (PoS) blockchain protocol using its custom-developed PoS consensus engine with a native cryptocurrency, denominated as "PIV". PIVX integrates other features including a 2nd layer of functionality through a Masternode network that provides a decentralized governance mechanism of voting; and is currently developing new features for this layer such as the Deterministic Masternode Lists, Long Living Masternode Quorums (LLMQs) and more, as well as including the addition of the anonymity protocol zk-SNARKs Sapling to all transactions and staking.
New Frontiers is a compelling TV series that explores cutting-edge cryptocurrencies that are shaping the cryptocurrency field. New Frontiers is an educational TV series in short documentary form to be featured on TV and on-demand TV.
For more information about PIVX, visit PIVX.org, or via Discord, Twitter, or . To speak with a global ambassador, please contact Bryan Doreian at [email protected] .
For more information about the series call Christian Alain at 888-210-4292 xLinkedIn100 or visit www.planettvstudios.com
Related Images
pivx.png
PIVX
Private Instant Verified Transaction – PIVX | Established in 2016 PIVX is a global, borderless, open-source, and decentralized peer-to-peer currency featuring advanced privacy features, community governance mechanisms, Proof of Stake consensus algorithm, and multi-purpose masternodes.
Related Links
Planet TV Studios
PIVX
Source: www.wfmz.com
Author: Planet TV Studios
Inside the Marshall Islands' New Cryptocurrency: The SOV • PaulCrypto.com
Originally reported by-Decrypt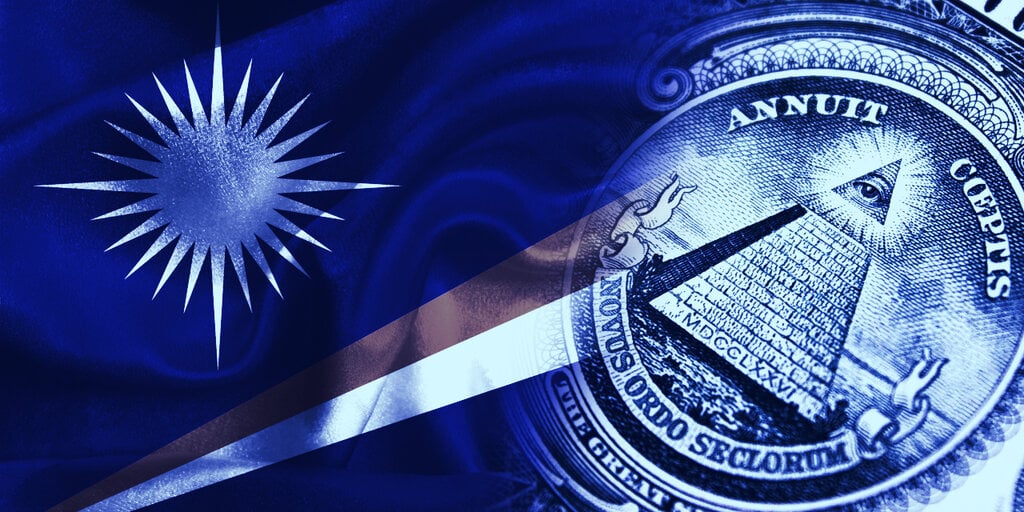 If the Republic of the Marshall Islands' state-sponsored cryptocurrency, the Sovereign or SOV, takes off, SFB Technologies, the software company building the coin, would become incredibly wealthy.
The SOV is a fully-fledged cryptocurrency. The Pacific Island nation, home to about 60,000, is considering issuing it to end its decades-long reliance on the US dollar.
SFB Technologies would receive 7.5% of the coin's supply, which it could use after five years of its launch—which could be at any point after the 18-month-long presale begins, if the government implements the idea.
"We are not in the business of pumping and dumping," Dr. Peter Dittus, the cofounder of SFB Technologies, and a member of the advisory committee of the SOV Foundation, the non-profit that governs the network, told Decrypt. "But we wouldn't keep on holding it, because we don't have intrinsic interest in holding currencies of sovereign countries."
The SOV Foundation, the non-profit overseeing the development of the project, will hold its presale for SOV in the next couple of months, just in case the Marshall Islands' government, which is still deliberating whether to issue the coin, goes ahead with the project.
Dr. Dittus, who is also a former Secretary-General of the Bank for International Settlements (BIS), explained why it might be in favor of the coin.
First, many of its inhabitants live or study in the US. "And they are spending lots of money, both ways, to children who are studying [abroad] and to the people who are working," Dr. Dittus told Decrypt.
"It's very difficult and very costly for normal people using Western Union or MoneyGram," he said. Western Union charges $5 to send small amounts of money from the Marshall Islands to the USA. The SOV, built on Algorand, aims to reduce those transaction fees, which rack up for smaller amounts.
Second, without a central bank, the Marshall Islands are still dependent on the economy of the USA, the superpower to whom the island nation is attached. A cryptocurrency affords it greater autonomy.
The Fed's profligate money printing is "hard to reconcile with the functioning financial system of any market-based system," said Dr. Dittus.
But the SOV will, like clockwork, increase its monetary supply by 4% each year, meaning it would be a "non-inflationary currency; an alternative to the existing fiat currencies." Still, in case of an "unexpected hiccup," the nation still has the US dollar to fall back on, he said.
The Marshall Islands' final judgment may be influenced by the International Monetary Fund (IMF), which has objected to the coin since 2018 on the grounds that it may cause "economic, reputational, and governance risks." In May, it said that those concerns still stood.
Dr. Dittus said that these concerns did not amount to an objection, "The IMF, with whom we have had extensive discussions, together with the Marshall Islands government … have to be very careful."
The advice, he said, was to "be careful, make sure you fully understand it before you go ahead [and] that you're on top of it, that you can handle it; make sure that you don't fall victim to half baked measures and half baked institutions."
The presale for the SOV will begin in the next few months, and last for 18 months. By the end of the presale, the Marshall Islands must have made its final decision on the coin—though it'll probably make it earlier, said Dr. Dittus.
For Dr. Dittus, the Marshall Islands is an experiment. When he gets the SOV up and running in the Marshall Islands, or if the government opts to scrap it, Dr. Dittus said that he'll take the underlying technology to one of several small, developing nations—he declined to say which ones—who have expressed interest in the coin.
Source: paulcrypto.com
Transcript: SEC, OCC panel discussion on digital asset regulation – Ledger Insights
Event: Two Sides of the American Coin: Innovation & Regulation of Digital Assets
Hosted by Digital Chamber, 1 October 2020
Panelists:
Jay Clayton, Chairman of the U.S. Securities and Exchange Commission (SEC)
Brian Brooks, Acting Comptroller of the Currency (OCC)
Moderator: Jackson Mueller, Director, Policy & Government Relations at Securrency
Source: otcpm24.com
Author: News Bureau