Prosecutors say BitMEX founders and executives evaded anti-money laundering rules; firm says will fight the allegations.
Prosecutors in the United States have filed criminal charges accusing four founders and executives of BitMEX, one of the world's largest cryptocurrency derivatives exchanges, of evading rules designed to stop money laundering.
The Department of Justice charged Arthur Hayes, Samuel Reed and Benjamin Delo, who together founded BitMEX in 2014, and Gregory Dwyer, its first employee and later head of business development, with violating the federal Bank Secrecy Act and conspiring to violate that law.
Hayes, 34, of Buffalo, New York, and Hong Kong, is chief executive of BitMEX, while Reed is its chief technology officer.
The Commodity Futures Trading Commission filed a separate civil lawsuit to halt BitMEX's US commodity derivatives business. BitMEX is short for Bitcoin Mercantile Exchange.
"We strongly disagree with the US government's heavy-handed decision to bring these charges, and intend to defend the allegations vigorously," a spokesman for BitMEX's parent HDR Global Trading Ltd said.
Dwyer's lawyer, Sean Hecker, said his client will contest the charges. Lawyers for the other individual defendants could not be identified.
An indictment filed in Manhattan federal court said the defendants flouted their obligation to implement an anti-money laundering programme with a "know your customer" requirement, which they knew was needed because BitMEX served US customers.
Their steps allegedly included incorporating BitMEX in the Seychelles because of its seemingly less stringent regulations, and where Hayes once bragged it would cost less to bribe authorities – just "a coconut" – than in the US.
Prosecutors said BitMEX ultimately made itself a "vehicle" for money laundering and sanctions violations, including claims it was used to launder proceeds of a cryptocurrency hack and that customers from Iran traded on its platform.
The defendants "will soon learn the price of their alleged crimes will not be paid with tropical fruit," FBI Assistant Director William Sweeney said in a statement.
Each count carries a maximum five-year prison term. Reed was arrested in Massachusetts and the other defendants are at large.
The case is US vs Hayes et al, US District Court, Southern District of New York, No. 20-cr-00500.
Source: gcfrng.com
Author: Published 1 day ago on October 2, 2020
By GCFR NG
Coinbase lets you withdraw funds to your debit card
Cryptocurrency exchange Coinbase is adding a new way to withdraw funds from your Coinbase account. If you've added a compatible debit card to your account, you can transfer USD, EUR or GBP to your bank account nearly instantly.
There are some drawbacks, and the main one is that you'll pay a lot of fees. In the U.S., Coinbase deducts 1.5% from the transaction, or a minimum $0.55 if it's a small transaction. In the U.K. and Europe, you pay 2% in fees or a minimum fee of £0.45/€0.52, respectively.
You also need to have a compatible card. Not all debit cards support incoming transfers. You need to have a Visa card that supports Visa Fast Funds. In the U.S., you can also use a Mastercard card with Mastercard Send.
It's hard to know whether your bank or card issuer support those features. The best way to figure it out is probably by adding your card to Coinbase and seeing what Coinbase says.
Coinbase isn't removing other withdrawal methods. For instance, if you're looking for a cheaper way to withdraw your funds in Europe, a SEPA bank transfer costs €0.15 per transfer. And Coinbase supports instant SEPA transfers if your bank has enabled that.
The company also lets you link your PayPal account with your Coinbase account. Your funds should hit your PayPal account within a few seconds, and there are no fees on Coinbase's side.
As you can see, there are many ways to move money from your bank account to your Coinbase account. Some of them are slower than others, some of them are more expensive than others. Crypto-to-crypto transactions are a bit simpler by comparison, as you only need your recipient's wallet address to send tokens.
Image Credits: Coinbase
Source: www.yahoo.com
Author: Romain Dillet
Diginex Crypto Company Is Listed On The Nasdaq Exchange.
The cryptocurrency company Diginex has been listed on the Nasdaq under the ticker EQOS.
«Diginex – is the first company on the Nasdaq, which covers the entire virtual currency ecosystem", – said CEO Richard Diginex Bayuort in comments to Cointelegraph. "I think this is extremely important for the development of the industry. Before that, you only had access to crypto assets through ETF-like structures, "he added, referring to Grayscale's investment products.
Diginex is the parent company of crypto exchange Equos, which launched on July 30, and escrow service Digivault.
Diginex is listed through a SPAC merger called 8i. SPAC (special purpose acquisition company) is created with the purpose of merging with other companies that wish to go public. After raising private equity and repurchasing SPAC shares, Diginex has $50 million left to expand the company's business.
Source: news.triunits.com
Author: Souvik Sarkarhttps://news.triunits.comCrypto Expert And Blogger .
Bitcoin News Roundup for Oct. 2, 2020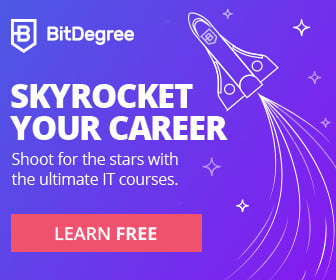 The cryptocurrency and Asian stock markets dumped early Friday after U.S. Pres. Donald Trump announced he and his wife had tested positive to COVID-19.
Developers will take a second whack at a final Ethereum 2.0 testnet after the first, Spadina, failed due to "critical peering issues."
The Commodity Future Trading Commission has charged BitMEX, CEO Arthur Hayes and other affiliated entities with offering U.S. customers crypto trading services in violation of federal law.
The sudden takedown of crypto exchange BitMEX has cast a new light on Ethereum's decentralized finance (DeFi) markets.
Source link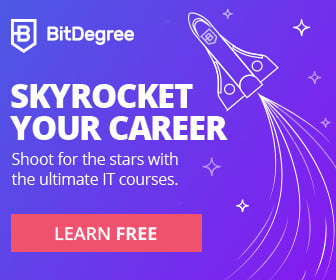 Source: www.cryptovigilance.com
Author: Mike Spohr
Zimbabwe's Stock Exchange Open to Crypto Listing Subject to 'Regulatory Approval'
Zimbabwe Stock Exchange (ZSE) CEO Justin Bgoni says its recently licensed subsidiary, the Victoria Falls Stock Exchange is open to listing bitcoin and other cryptocurrencies. However, according to local media reports, any such listings are still dependent on the digital asset issuers getting "regulatory approval."
The report does not provide any details of requirements that cryptocurrency issuers must meet for their respective tokens to get listed. Furthermore, some in Zimbabwe's small crypto community are still skeptical about the announcement especially since it is not coming from the regulators. Others say the statement attributed to the ZSE executive exposes the limited understanding of decentralized cryptocurrencies like bitcoin.
Also reacting to the report is Prosper Mwedzi, a financial services lawyer and blockchain enthusiast. Mwedzi, who is cautiously optimistic about the plan, explains what the latest announcement means:
"I think it is positive that they are talking about it but they did say it is subject to regulatory clearance. At the moment the Reserve Bank of Zimbabwe (RBZ) is doing a fintech policy but not a crypto policy."
According to Mwedzi, exchanges are the jurisdiction of the Securities and Exchange Commission of Zimbabwe (SECZ), and "they have not said anything yet about how they view crypto." He explains that Zimbabwe is yet to go the route taken by other African countries like Nigeria which recently classed cryptocurrencies as securities.
In 2018, the country's central bank issued a notice advising Zimbabweans to steer clear of risky cryptocurrencies. During the same year, the central bank forced the closure of the country's then-largest cryptocurrency exchange, Golix.
However, since late 2019, the central bank has been carefully issuing statements that appear to show a changed stance on cryptocurrencies and other emerging financial technologies. These statements however have not led to amendments or changes to the relevant regulations.
Still, Mwedzi suggests that the ZSE may have "kicked the ball in the court of SECZ and it now depends on whether they (SECZ) decide to be proactive or not."
It remains to be seen if statements by the ZSE executive will nudge regulators into recognizing cryptocurrencies.
What do you think of reports that ZSE plans to list cryptocurrencies? You can share your views in the comments section below.
The post Zimbabwe's Stock Exchange Open to Crypto Listing Subject to 'Regulatory Approval' appeared first on Bitcoin News.
https://news.bitcoin.com/zimbabwes-stock-exchange-open-to-crypto-listing-subject-to-regulatory-approval/
The post Zimbabwe's Stock Exchange Open to Crypto Listing Subject to 'Regulatory Approval' appeared first on BTC Ethereum Crypto Currency Blog.
Source: cryptomoneyteam.co
Author: By TeamMMG
Institutionalize crypto markets now: There must be compliance controls
Thanks to regulatory uncertainty from the United States Securities and Exchange Commission and a hodgepodge of state licensing requirements, the development of crypto trading in the U.S. remains stuck in the backwaters of trading reserved for Over-the-Counter Bulletin Board issues.
In order to ensure the continued and healthy growth of digital asset markets, it is critical to expand the market share of institutional crypto trading. That's a better business model for digital asset markets, and it will force U.S. regulators to act quicker. Digital asset markets embracing this will realize that better controls will attract more institutional liquidity, and organizing behind a governing set of control principles is where to start.
Fortunately, the Association for Digital Asset Markets, or ADAM — a consortium of digital asset market players established in 2018 — took the lead in November 2019 by publishing its "Code of Conduct." (The Asia Securities Industry and Financial Markets Association's "Best Practices for Digital Asset Exchanges," published in 2018, is also a good reference.) Its code, which is a must-read for digital asset markets, has eight primary tenets: compliance and risk management, market ethics, conflicts of interest, transparency and fairness, market integrity, custody, information security and business continuity, and Anti-Money Laundering and Countering the Finance of Terrorism.
With this groundwork laid, next comes implementation. Again, there is no need to reinvent the wheel — existing standards and regulations provide guidance that can be tailored to any digital asset market. Turn first to Bermuda to find a regulator that has embraced digital assets and aimed to eliminate regulatory uncertainty. Even Wyoming, boasted as the state with the most progressive digital asset regulatory framework in the United States, modeled its digital asset statutes on Bermuda's.
Malta also has helpful prescriptive regulation (just turn a blind eye to the implosion of its efforts, generally), followed by New York. I will go a step further here and give you the links to the best provisions of the most relevant resources.
Bermuda's "Code of Practice" provides straightforward governance, compliance and risk management controls specific to digital asset markets. Mature organizations looking for more comprehensive guidance will want to check out Malta's "Virtual Financial Assets Rulebook, Chapter 3, Title 3," which could also be helpful for conflict-of-interest issues relating to operational independence, inducements and personal trading. The best — and most extensive — regulatory guidance for conflicts in financial firms, however, remains the Financial Industry Regulatory Authority's October 2013 "Report on Conflicts of Interest."
Implementing sound transparency and fairness controls requires appropriate client disclosures. Bermuda's client disclosure rules and New York's virtual currency rules provide the clearest. most helpful guidance.
For market integrity, particularly for U.S. digital asset markets subject to Commodity Futures Trading Commission regulation, Cboe Futures Exchange's "Rulebook" provides a well-organized resource.
Bermuda's "Digital Asset Custody Code of Practice" defines standards for digital asset private-key custodians across safekeeping, transaction handling and operations. The SEC's "Customer Protection" rule and CFTC's customer fund segregation rules, however, are poorly adapted to digital asset markets, as has been noted by both FINRA and the SEC.
For cybersecurity controls, New York State Department of Financial Services' "Cybersecurity Requirements for Financial Services Companies" offers a well-rounded checklist, but for custody security, Bermuda's "Custody Code of Practice" is the best resource. New York's virtual currency rules provide a helpful business continuity checklist. "Must have" references for chief information security officers in digital asset markets include the National Institute of Standards and Technology's "Security and Privacy Controls," "Key Management," "Cryptographic Key Generation" and "Cybersecurity Event Recovery" guides.
Bermuda's "Prudential Standards" and "Sector-Specific Guidance Notes for Digital Asset Business" provide thorough Anti-Money Laundering guidance and even templates, but the Financial Crimes Enforcement Network — notably, its guidance related to convertible virtual currencies — remains the primary source (of course). For conducting an AML risk assessment, the primary resource should be the "Bank Secrecy Act/Anti-Money Laundering Examination Manual for Money Services Businesses."
It is time for digital asset markets to take the bull by the horns and start to break the regulatory log jam by leveraging ADAM's principles and the above resources. Let's be proactive to get the currents of crypto liquidity flowing through those backwaters!
The author would like to express special thanks to Andrew Kuttin.
This article is for general information purposes and is not intended to be, and should not be taken as, legal advice.
The views, thoughts and opinions expressed here are the author's alone and do not necessarily reflect or represent the views and opinions of Cointelegraph.
Eric Hess is the founder of Hess Legal Counsel and Helical, Inc. Hess Legal advises securities and digital asset firms on contract, security and privacy, AML, governance, technology licensing, and financing issues. Helical offers a cybersecurity-as-a-service platform. Eric has held CEO, general counsel and other senior legal and regulatory roles for registered equities exchanges, Lehman Brothers and other equities markets, fintech and market data companies.
Source: turkishmedia.eu