UK regulated crypto exchange, GCEX, has hired a regional director to lead its move into the Mena market.
GCEX will join a number of local and international crypto firms looking to offer trading and custody services to Mena-based investors. In July, crypto asset exchange, Binance, announced an expansion in the region while rival firm, Huobi, made its own move to the GCC in December 2019. Meanwhile a number of local firms have launched their own crypto exchanges.
Source: otcpm24.com
Author: News Bureau
Coinbase hires to strengthen its compliance and legal team
Crypto exchange giant Coinbase has added more hands to its compliance and legal team, as Milana McCullagh joins the team. Milana is bringing a wealth of experience having worked with Google for 13 years.
Coinbase is planning to establish its presence in the public market. As a result of the legal needs in the market, the company has gone ahead to appoint two veterans, Katherine Minarik and Milana McCullagh, from Dyson and Google who will take up executive roles in its legal and compliance department.
While Katherine is joining as VP and Deputy Counsel of Litigation, Milana will be taking up a role as the Deputy General Counsel of Products and Commercial, according to reports on the new hires.
Katherine and Milana are joining the exchange's legal team to manage both the internal and external operations on the complaints department, helping to maintain high regulatory compliance standards.
This development is coming at a time when the regulatory landscape is evolving, as companies are punished and heavily fined for not maintaining the regulatory standards set by financial regulatory authorities. The regulation is even more prevalent in the digital currency industry. Regulatory bodies have intensified efforts to punish those who did not comply with the operational rules in the industry. Many have been fined heavily, which is exactly what Coinbase intends to avoid by handling industry veterans in the legal department.
During her 13-year stint with Google, Milana led her team to support top products like Google Maps and Google Search. During the period, who helped to solve Google's complex regulatory issues.
With similar regulatory concerns in the digital currency sector, Milana has been hired to become part of the Coinbase legal team to make sure compliance laws are followed. It is also her role to offer legal input during the launch of any product to make it compliant with the law.
On the other hand, Katherine was in charge of offering legal services and managing legal risks for Dyson in America's region. She is joining Coinbase's legal team to help improve regulatory compliance.
Coinbase has been busy expanding its legal team by hiring experienced personnel from larger technology corporations. The exchange firm is already valued at $8 billion and is actively pursuing higher growth levels with its recent activities in the industry.
The reason for such personnel acquisition is to expand its product offerings but in the U.S. and internationally.
Source: www.cryptovibes.com
Bitterz: a Japanese crypto exchange launching today is giving away Bitcoin!
Today (November 1), on behalf of Bitterz LLC (Hinds Building, Kingstown, St. Vincent and the Grenadines), we are pleased to announce that our global crypto exchange Bitterz in Japan will start to provide services to our customers in China, Hong Kong and Taiwan.
To celebrate the grand opening, we are currently offering $50 worth of bitcoins to all customers who open a new account (free of charge).
We hope that you will enjoy the experience of trading with our Japanese crypto exchange with these bitcoins.
Bitterz Official Website
https://bitterz.com/refs/top/10457
▪ Main features of Bitterz
1. A safe environment to continue trading
Bitterz is a completely Japanese crypto exchange, which is rare among global exchanges.
We offer a trading environment suitable for accumulating wealth, with a leverage of 200 times at most, a zero-cut system, and a reliable support system.
2. All the developers are Japanese
Bitterz's system development team is all Japanese and was formerly a group of engineers from a large, privately held company.
3. MT5: a specialized tool in cryptocurrency
With the fast response of MT5, we have achieved a stress-free trading environment.
You won't miss the trading timing even in the rapidly changing cryptocurrency market.
4. A highly secured trading environment
We have 24-hour-monitoring for dealing and security, a cold wallet to protect your holdings, and a two-step authentication system to prevent unauthorized logins, creating a highly secure trading environment.
Your cryptocurrency holdings are insured; with a multi-sig cold wallet, your holdings can only be transferred under multiple administrators' approval.
Most of your holdings will be managed in the cold wallet, as we plan to store several days of withdrawals in the hot wallet.
5. Reliable support system
We offer the fastest support in the industry with native staffs from China and Taiwan to provide you with a secure trading environment.
6. Demo account for trading experience
You can experience cryptocurrency trading in the same environment as real trading without using your own money.
This is a great option for those who want a risk-free trading experience and who want to see how easy it is to use the tools in advance.
7. A reassuring zero-cut system
We have adopted a zero-cut system, where even in case of unexpected loss, there is no additional deposit in excess of your holdings, so you can trade proactively without worries.
8. Withdrawal (transfer) fees are practically free forever
There are many exchanges that don't charge a withdrawal (transfer) fee, but most of them require you to pay a mining fee.
Of course, we will never charge you a fee for withdrawal.
In addition, in order not to burden our clients with mining fees, we pay you back with MT5 bonus credit, which makes withdrawal (transfer) fees practically free.
9. Enrichment of campaigns
We aim to provide some kind of campaign at all times throughout the year.
Now, to celebrate the grand opening, we are currently offering $50 worth of bitcoins to all customers who open a new account (free of charge).
For more information, please visit the official website below.
Bitterz Official Website
https://bitterz.com/refs/top/10457
View source version on businesswire.com: https://www.businesswire.com/news/home/20201101005003/en/
Contacts
Bitterz LLC
Horoki Sano
+(886)-2-27772700
[email protected]
https://bitterz.com/cn/inquiries
Source: news.yahoo.com
What is the mid-market rate of AUD (Australian Dollar) / USD (US Dollar) on Saturday October 31, 2020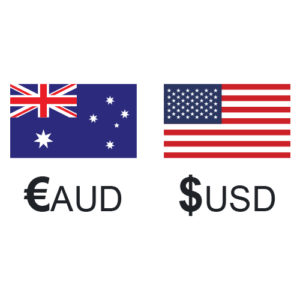 Ready for the mid-market exchange rate of AUD (Australian Dollar) / USD (US Dollar) for Saturday October 31, 2020?
The current rates for AUD (Australian Dollar) / USD (US Dollar) are available in this article. As a top finance news site the Born2Invest team has analysed the latest forex market data to bring you live information that enables you to make the right forex trading call every day.
Saturday October 31, 2020 1 AUD (Australian Dollar) is 0.7029 of USD (US Dollar) .
Remember to always trade using a reputable broker. It's also possible to apply many forex concepts to cryptocurrency trading.
Forex trading is risky and complicated. There are countless pairs to choose from and it's easy for a novice trader to become overwhelmed. Information is power and Born2Invest has curated some beginners forex trading tips to help you get started.
Currency pairs are the foundation of forex trading. Whenever you purchase one currency you sell another. Every pair has a base currency, in this example AUD (Australian Dollar) and a quote currency, or USD (US Dollar).
A currency pair represents how much quote currency, or USD (US Dollar), that needs to be spent in order to purchase one unit of AUD (Australian Dollar), the base currency. In the current example you would need to spend 0.7029 of USD (US Dollar) in order to purchase 1 AUD (Australian Dollar).
Forex pairs can be grouped into three main categories; the majors, the commodity currencies, and the cross currencies:
Major currencies are the most commonly traded currencies on the market. Different publications will use different criteria but pretty much every list will include EUR/USD, USD/JPY, GBP/USD, and USD/CHF
ll Commodity currencies are currency pairs that are closely linked to commodities such as oil, iron ore, and coal. Common examples include AUD/USD and USD/CAD
Cross currencies include all currency pairs that don't include USD. Examples include EUR/GBP and EUR/JPY.
While cryptocurrency trading shares many similarities to forex trading there are some key differences. Yes both markets are volatile and have the idea of "pairs" but cryptocurrencies are broadly unregulated and fall into a larger number of categories. The crypto market is complicated and very difficult for a novice investor to navigate.
To make matters more confusing most cryptocurrency trades take place on exchanges. These are typically unregulated and come with a higher degree of risk than using a broker. Many traders opt to use a CFD broker with crypto pairings.
Source: born2invest.com