Home / Bitcoin / Trader: Bitcoin in a Precarious Position Following OKEx-Induced Selloff
Bitcoin's price action has been incredibly lackluster throughout the past few days and weeks
Bulls and bears have both reached an impasse, which comes despite there being a flurry of both bullish and bearish news
Throughout the past few weeks, bulls have been able to dodge any sustained declines resulting from news surrounding the CFTC's charges against the BitMEX co-founders as well as a $150m KuCoin hack
Bullish developments surrounding companies like Square buying BTC has helped negate the impacts of these bearish events
Another potentially impactful event that is now unfolding is the arrest of OKEx's founder
The exchange has now frozen withdraws, leaving 200,000 Bitcoin in limbo
Bitcoin's price was flashing some signs of strength throughout the past couple of days, which is now being suppressed by the news surrounding the arrest of OKEx's founder in China.
Because he had to regularly conduct withdraw authorizations, him being in police custody has caused all of the crypto locked within the platform to be locked.
In total, over 200,000 Bitcoin sits on the platform, which accounts for over 1% of the total supply of the cryptocurrency.
BTC has yet to face any harsh decline due to this news, but its price is slowly drifting lower.
One analyst is now noting that he is waiting for this situation to get resolved before taking any positions on Bitcoin.
At the time of writing, Bitcoin is trading down just over 1% at its current price of $11,360. This is around the price at which it has been trading over the past few days and weeks.
Yesterday, however, bulls were beginning to retake control over the cryptocurrency when they pushed it up to highs of $11,600 just before the news regarding OKEx broke.
This instantly caused a selloff that sent it reeling down to $11,200.
While speaking about Bitcoin's present outlook, one analyst observed that Bitcoin is now in a somewhat precarious position as it continues struggling to gain any momentum.
He said that he is holding off on taking any positions until the situation is resolved.
"This is what led to BTC dumping over night, missed it, was sleeping. Last times we had FUD (bitmex CFTC, Trump COVID19), we slowly grinded back up. Not rushing a position, might wait for the situation to get resolved [at] OKEx, keep a passive eye until then."
The coming few days should provide greater insight into how this situation will play out and what impact it may have on the aggregated crypto market.
The entry of firms like Square, MicroStrategy and Stone Ridge may open the BTC floodgates …
Source: icryptodesk.com
Author: admin
Bitcoin Is Better Than Ethereum At These Four Things
"Ethereum (ETH) can do everything that Bitcoin (BTC) can do, plus a lot more."
I hear this often from people who are very new to crypto, and figured it would maybe be useful to make a list of the things that make King Corn so special.
There will never be more than 21 million bitcoins, because the culture of full-node-running curmudgeonly bastard Bitcoiners will never allow it. We proved this already (google S2x bitcoin, if you want to read about an epic battle).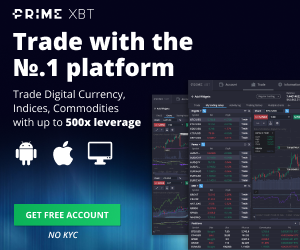 One of my ETH booster friends said that if ETH adopts EIP 1559, which burns ETH per transaction, ETH will become even more scarce than Bitcoin. Unfortunately, this is actually a total self-own of a point, and beautifully illustrates the difference I'm talking about:
Being hard money isn't about being scarce, but rather about being immutably, stubbornly, RELIABLY scarce. Saying EIP 1559 makes ETH harder is literally saying "adopting a big change to monetary policy *proposed by the founder* single-digit years after launch makes ETH harder."
Obviously, any coin which can make a positive change to its emission schedule so easily could also make one in the other direction—you can't serenely rely on the idea that your stake won't be diluted.
I want to clarify that this isn't necessarily *bad* for ETH; ETH is trying to do something very different than Bitcoin, and being flexible and aggressive is potentially the correct strategy. But for people who need a hard-as-nails inflation hedge, BTC >>> ETH.
>21 million coins ever
Maximum censorship resistance
There is no three
Being willing to accept all tradeoffs in service of those goals means we assume BTC is likely to be the best at those 2, even if or even *because* it sucks at other things.
So if what you need is an inflation hedge that also can't be easily confiscated by even state actors, Bitcoin is your pick. The market for that simple feature set is likely to be in the multiple trillions, for reasons people have already covered ad nauseam—this is *enough* for BTC.
And again, this also isn't necessarily bad for ETH. If you're worried about your assets being seized in court, ETH is probably hard enough for you. But if you want even the full super-saiyan Hitler mode State to have a hard time getting its grubby hands on your money: BTC.
This is empirical: public companies are buying BTC now, at least one sovereign wealth fund I know of also holds BTC, tons of conservative asset managers have allocated to it. It's digital gold; not that scary.
I hope this was useful for some ETH fans as a look into the actually unique things Bitcoin is simply better at. It's my opinion that ETH benefits from BTC's existence and vice-versa, so hopefully the two communities can get along a bit better in the future.
Source: cryptonews.com
Author: By Eric Meltzer
How to Use Best Trend lines Forex Trading Strategy | Trendline Breakout Trading Strategy
October 17, 20200 Comments
Source: forexstage.com
Author: by admin
3 Altcoins To 3 Million – Top Altcoins Next 6-12 Months
USEFUL LINKS:
DISCLAIMER: Trading Bitcoin is VERY risky, and 80% of traders don't make money. Make sure that you understand these risks if you are a beginner. I only recommend crypto trading to already experienced traders!
This information is what was found publicly on the internet. This is all my own opinion. All information is meant for public awareness and is public domain. Please take this information and do your own research.
bitcoin, cryptocurrency, crypto, altcoin, altcoin daily, blockchain, decentralized, news, best investment, top altcoins, ethereum, tron, stellar, binance, cardano, litecoin, 2019, 2020, crash, bull run, bottom, crash, tether, bitfinex, rally, tone vays, ivan on tech, chico, video, youtube, macro, price, prediction, podcast, interview, trump, finance, stock, investment, halving, halvening, too late, when, fed, federal reserve, interest rates, rates, cut, economy, stock market,
Source: cryptolearningvideos.com
Author: by admin