The U.S. Securities and Exchange Commission (SEC) announced it will award a whistleblower about $1.1 million for his highly helpful insights and analysis to discover new illegal practices in an investigation. The identity is the whistleblower has been kept secret for security reasons.
According to the report, the tipster looked at publicly available materials and informed SEC about his findings, allowing the watchdog to refocus its ongoing investigation. The alert enabled the SEC to discover violations there were not known, which helped to uncover more evidence towards the investigation.
The financial watchdog praised the actions of the whistleblower, who constantly offered new insights to the agency throughout the investigation, which ensures the protection of investors' assets.
Apart from the constant tip provided, the information and assistance provided by the tipster enabled the agency to use an earlier investigative plan. The early action helped to reduce the time and resources it would have taken to carry out the investigation.
However, the SEC did not mention the people or the company getting the award for their insightful information, citing the protection of the confidentiality provided by federal law.
The announcement today has now brought the total amount spent in the whistleblower program to $720 million since the first award was issued in 2012. The program is making the latest whistleblower the 113th recipient of the whistleblower award since its inception.
However, SEC paid out its highest whistleblower award last month to an anonymous whistleblower for his or their assistance in a major clampdown.
The whistleblower program is subjected under the law, which entitles whistleblowers between 10% and 30% of the financial penalties paid by the defaulting company. However, the percentage penalty applies when the insight or information provides resulted in the successful action of over $1 million.
However, the final decision to award a whistleblower normally takes some time, since the SEC need to sort through several award requests from tipsters to find out which ones stood out and which one directly led to a financial clampdown.
The number of awards this year have surpassed the total pair in the past seven years, with 2019 particularly being very quiet when it comes to whistleblower performance.
The drop last year was caused by the SEC's intention to introduce caps on the awards, allowing the regulator to waive certain payouts.
However, the agency readdressed its approach after advocates of the program pointed out that the changes will discourage insiders from coming out with information about fraud and other violations.
Source: www.cryptovibes.com
Binance Boss: We Are Improving Blocking Access To The Stock Exchange For US Residents.
The founder and CEO of cryptocurrency exchange Binance Changpeng zhao in an interview for Bloomberg spoke about the prospects for the digital yuan and the lockdown of US traders.
"Now more users are coming to the exchange, we are seeing more acceptance and more institutional participation," Xiao said. "In general, things are going quite well."
China is "way ahead" of other countries in central bank digital currency (CBDC) development in the field of digital currency development, he said. "The first CBA with a functioning CBDC will be able to implement its use internationally," he said. "This will probably help significantly to make the yuan the most dominant currency in the world. If it works, I think it will put pressure on other central banks and they will want to publish their CBDC as soon as possible."
Binance.com is one of the largest cryptocurrency platforms, processing around $ 2 billion per day on average, but according to zhao, the exchange does not operate in the United States.
"We have always blocked access to the United States, but users sometimes find smarter ways to get around our lock, and we must be smarter in how to block them," he said. "We're constantly improving our lockdown. There are some guys who want to get around our lockdown and use the platform, and we have to find smarter ways to define them."
Binance in September 2019 stopped serving US traders due to regulatory risks. Later, the exchange launched a Binance.US platform for American traders. In an interview with Bloomberg, he said that Binance.US is a separate organization that has obtained a license for the Binance brand and technology.
However, according to The Block, until November 2020, Binance.com allowed US users to access its platform. The US resident only had to press the "I am not American" button to create an account on Binance.com. In late October, Forbes published an article saying that the Binance.US platform was used to evade regulation in the United States.
Source: news.triunits.com
Author: Souvik Sarkarhttps://news.triunits.comCrypto Expert And Blogger .
Bitcoin Event Gemini Exchange | Cameron and Tyler Winklevoss | Bitcoin | Ethereum | 11/13/2020
Official site: https://cutt.ly/eg0HLLb
If you're wanting to get into selling and buying Bitcoin or Ether but you have no idea where to start, this Gemini exchange review should help you to decide. There are lots of different digital currency exchanges and each one has different advantages and disadvantages to their platforms. Some offer lots of different coins but have questionable security.
Meanwhile, others offer only a few digital assets and have great security features. This can make picking the one that's right for you are pretty tricky. Fortunately, this Gemini review is here to help! In this review of one of the most trusted cryptocurrency exchanges around, I will cover the following topics: what the Gemini crypto exchange is, a short history of it, the advantages and disadvantages of the platform, which digital currencies you can buy and sell on Gemini, and all about the Gemini fees needed to make trades Finally, there will be some advice about setting up a Gemini crypto exchange account, followed by suggestions for who should use the platform.
By the end of this Gemini exchange review, you should be able to decide for yourself if Gemini is the right cryptocurrency exchange for you. You should know about its history, the coins it offers, its pros and cons, and how much it will cost to use the service. You will also know how to register and verify an account at the Gemini crypto exchange.
There are loads to cover to give you a full understanding of this popular and trusted exchange. So, let's see what Gemini has to offer its users in our Gemini exchange review!
#Bitcoin #BTC #Gemini #Exchange #Finance #BITCOIN #Ethereum #token #tokenization #coinbase #btc #bitcoin #crypto #eth #ethereum #btcnews #crypto #blockchain #cryptocurrency #trading
Source: cryptolearningvideos.com
Author: by admin
Blockchain AI market to reach 703 million USD by 2025
According to the new market research report "Blockchain AI Market published by MarketsandMarkets™, the Blockchain AI Market size is projected to grow from USD 228 million in 2020 to USD 703 million by 2025, at a Compound Annual Growth Rate (CAGR) of 25.3% during the forecast period. The increasing venture capital funding and growing investments in Blockchain AI technology drive the market growth.
The services segment includes various services required to deploy, execute, and maintain the blockchain AI platform in an organization. These services include technology advisory and consulting, system integration and deployment, and support and maintenance. As the blockchain AI platforms adoption increases, the demand for these services is also expected to increase. The Infosys High Tech practice enables manufacturers, microprocessors, and system-on-chip products to achieve operational efficiencies by leveraging the synergies between AI and blockchain technologies. The services segment has witnessed tremendous growth in recent years. Therefore, the services segment registers the highest growth rate during the forecast period.
The BFSI segment is focusing on significant technologies, which help secure transactions for customers. In addition, the technology shift from centralized infrastructure management to the distributed ecosystem is paving the way for new business models in payments, internet banking, and financial transaction technologies by leveraging the power of both AI and blockchain solutions. Blockchain and AI solve different financial issues as a standalone solution. Still, they can work together to improve many business processes in the financial industry to make it smarter and perform more effectively. Therefore, BFSI registers the highest growth rate during the forecast period.
North America has several prominent market players delivering Blockchain AI solutions to all end-users in the region. The US and Canada both have strong economic conditions and are expected to be major contributors to the Blockchain AI Market growth. The geographical presence, significant Research and Development (R & D) activities, partnerships, and acquisitions and mergers are the major factors for deploying Blockchain AI and services.
Key and innovative vendors in the Blockchain AI Market include Figure Technologies (US), Cyware Labs (US), Core Scientific (US), NetObjex (US), Fetch.ai (UK), Ai-Blockchain (US), AlphaNetworks (US), Bext360 (US), Blackbird.AI (US), BurstIQ (US), Chainhaus (US), CoinGenius (US), Computable (US), Finalze (US), Gainfy (US), Hannah Systems (US), LiveEdu (UK), Mobs (US), Neurochain Tech (France), Numerai (US), SingularityNET (The Netherlands), Stowk (US), Synapse AI (US), Talla (US), Verisart (US), VIA (US), Vytalyx (US), Wealthblock.AI (US), and Workdone (US).
Source: www.unlock-bc.com
Author: Source: Markets and Markets press release
Satoshi in Bitcoin: Everything You Ever Wanted To Know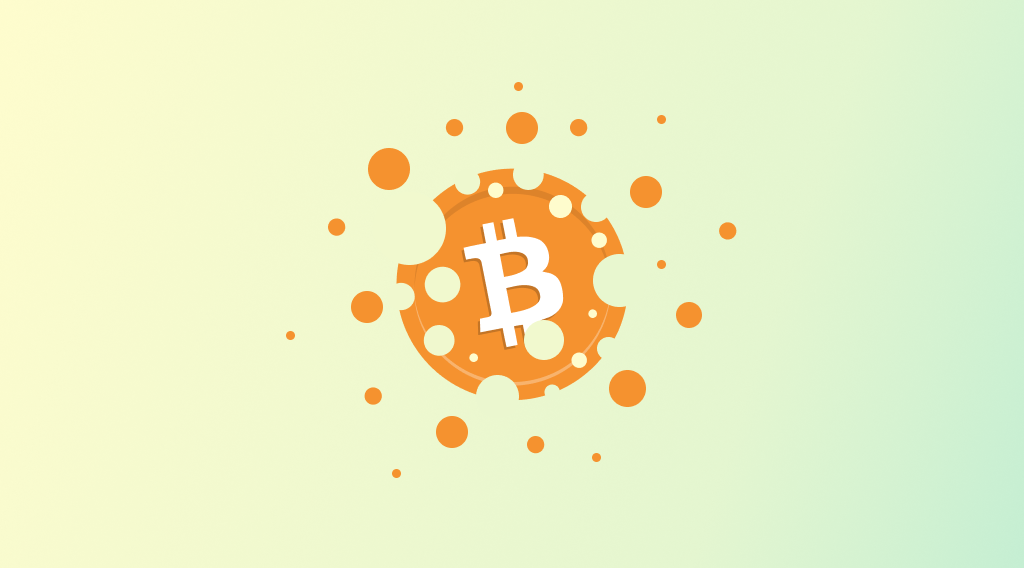 Crypto exchange platform. No need to register or enter personal data. More than 250 coins to swap.
As we know, cryptocurrencies exist in the digital world, yet they're still currencies. For this reason, cryptocurrencies are divided into smaller units in the same way physical currencies are. Just as the pound's little bro is pence and the dollar's is cent, the smallest unit of Bitcoin is called Satoshi. It is necessary for a currency to be parted into smaller denominations, if it aims to become a part of the global medium exchange.
Satoshi is named after Satoshi Nakamoto, the legendary creator of the prominent Bitcoin, who established the Bitcoin software in 2008 and made it open source a year later. Satoshi is who initiated the development of the cryptocurrency industry, yet his (or her or even their) personality is not identified and still is a mystery to be solved. The anonymity is pretty natural for the blockchain platform, so maybe that is why the creator himself decided to stay unknown.
Satoshi is usually abbreviated as SAT even though this abbreviation is not commonly used and Satoshi has no adopted symbol. Satoshi to Bitcoin ratio is 100 million SAT to 1 BTC, or 1 SAT is 0.00000001 Bitcoin.
Creating Satoshi also has had a marketing benefit. As consumers, we're used to consumer-friendly price tags and we generally don't like decimals, they don't look likable and trustworthy. But because of Bitcoin's high price compared to the prices we usually deal with, the items we purchase in BTC are displayed in pretty unattractive numbers – for example, $1 is 0.00007372 BTC at the moment of this article. Thus, when we buy goods with Bitcoin into Satoshi conversion, we feel a bit more comfortable – $1 is 7,372 SAT. Looks way better, doesn't it?
In the beginning, there were only two official units Satoshi Nakamoto approved – Bitcoin and Satoshi. But later on, in 2015 after ISO 4217 in which Bitcoin was included, the following names, proportions, and Bitcoin to Satoshi ratio were designed: Millibitcoin is 0.01 BTC and Microbitcoin is 0.000001 BTC.
Other Satoshi in BTC conversion factors used are:
1 BTC = 1,000 mBTC (millibitcoin)
1 BTC = 1,000,000 μBTC (microbitcoin)
1 BTC = 100,000,000 Satoshi
1 mBTC = 100,000 Satoshi
1 μBTC = 100 Satoshi
How to purchase Satoshi?
You can get Satoshi the same ways you get Bitcoin: online and crypto exchanges are fast and convenient ways to get Satoshi, but you can also try the Satoshi cranes. The cranes are a free way to become a cryptocurrency owner. Cranes are services that pay rewards in cryptocurrencies for executing little tasks. Actually, they pay those rewards in really small numbers, but depending on the crane and the quantity of them you use at the same time – it is possible to get enough of Satoshi to get to know them better. You can keep your Satoshi coins on any Bitcoin wallet.
Conclusion
According to many experts, charts and ordinary users, Bitcoin, after the Internet, is considered to be the most revolutionary breakthrough of the 21st century and it is here to stay. So, don't neglect the opportunity to familiarize yourself with the cryptocurrencies. SAT is part of one of them, so you may begin your journey with it.
Previously published at https://stealthex.io/blog/2020/11/03/what-is-satoshi-in-bitcoin/
Source: rootdaemon.com
Author: by rootdaemon November 14, 2020
A note on the Bitcoin Cash fork on 15 November 2020 | by Blockchain.com | @blockchain
On November 15th 12:00 UTC the Bitcoin Cash (BCH) network will split into two chains: the Bitcoin Cash Node (BCH) chain and Bitcoin Cash ABC (BCH ABC) chain.
Blockchain.com will be supporting the Bitcoin Cash Node (BCH) chain and reserves the right to not recognise the BCH ABC fork if there is insufficient adoption of the new chain.
As a precaution, we will halt all sends, deposits and withdrawals of BCH on November 14th until the network appears stable. Additionally, upon resuming transaction support, we may increase the number of network confirmations required for deposits to process.
Trading within the exchange and trading wallet will be halted. Swap, deposits and withdrawals between the exchange and the trading wallet will experience temporary delays.
What is a fork and why is it happening?
Crypto networks rely on participants reaching consensus on the network rules. When a large enough group of network participants do not agree with the current set of rules, they can decide to create their own network by 'forking'. In the case of Bitcoin Cash, the Bitcoin Cash Node and the Bitcoin Cash ABC communities disagree on what the future rules of the network should be. Therefore, a split has been scheduled by 'forking' the chain.
So what does this mean for me as a Blockchain.com user?
We don't recommend taking any action. Your funds are safe, we will just be temporarily halting the active transferring and trading of them for a little while.
However, since Blockchain.com is unlikely to support BCH ABC, if you'd like to ensure access to the BCH ABC chain after the fork, please withdraw any BCH from the platform by 16:00 UTC on November the 14th. More information can be found here.
We remain committed to protecting our customers through network changes.
Source: cryptominingnews.org
Author: See author's posts