Copenhagen, Denmark–(Newsfile Corp. – November 16, 2020) – Only two months down the road from the launch of the new company in September, the Scandinavian crypto exchange CPH Crypto now adds margin trading with leverage 10x at zero cost in the crypto spot market including the most popular cryptocurrency pairs.
CPH Crypto launched at the beginning of September with a clear profile and a strong message to the crypto market: The current level of trading fees set by the biggest international trading platforms does not benefit customers and must be driven down. CPH Crypto's mission is to make that happen by offering a fixed fee of only 39 USD/month for unlimited trading. Or a commission of only 0.04 pct. per transaction for single trading.
Freedom to Pursue any Strategy
A lesson learned over the years is that cost kills profit. That is why CPH Crypto is targeting primarily active and professional crypto traders who need full freedom to pursue their trading strategies without worrying about the costs.
"When we launched CPH Crypto, the platform offered the most basic services. But now, a few months later we are happy to announce that margin trading and leverage 10x in the crypto spot market are available services on the trading platform," says Jan Andersen, CEO of CPH Crypto.
For new clients, margin trading will even be free of cost for a limited period of time, so everybody has a chance to benefit and explore CPH Crypto's services first hand and with no strings attached. Jan Andersen explains:
"Active traders should only have to focus on their trading strategy and not on the costs. That's the core idea and philosophy of CPH Crypto. But active traders also want advanced opportunities, instruments and services like margin trading and leverage to support their strategies and manage their portfolio. These services have been our top priority."
Deposits Insured
When trading with CPH Crypto, all client crypto deposits are insured. So in the unlikely event of the company being hacked, clients' deposits would not be affected.
"Trust and credibility are key values for CPH Crypto and that's why we have this rather unusual feature of insured crypto deposit as a cornerstone in our client offer," says Jan Andersen.
CPH Crypto is registered with the Danish FSA according to the AMLD5 Directive on Anti Money Laundering.
Visit the CPH Crypto website now: www.cphcrypto.com
Media Contact Details
CPH Crypto is the source of this content. This Press Release is for informational purposes only. The information does not constitute investment advice or an offer to invest. Virtual currency is not legal tender, is not backed by the government, and accounts and value balances are not subject to consumer protections. Cryptocurrencies and tokens are extremely volatile. There is no guarantee of a stable value, or of any value at all.
About Bitcoin PR Buzz: Bitcoin PR Buzz has been proudly serving the crypto press release distribution needs of blockchain start-ups for over 8 years. Get your Bitcoin Press Release Distribution today.
To view the source version of this press release, please visit https://www.newsfilecorp.com/release/68252
Source: stockhouse.com
Author: Stockhouse.com
How to choose a cryptocurrency exchange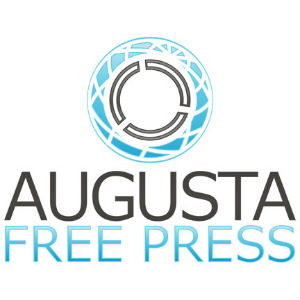 Published Monday, Nov. 16, 2020, 1:12 pm
Join AFP's 100,000+ followers on Facebook
Purchase a subscription to AFP | Subscribe to AFP podcasts on iTunes
News, press releases, letters to the editor: [email protected]
Advertising inquiries: [email protected]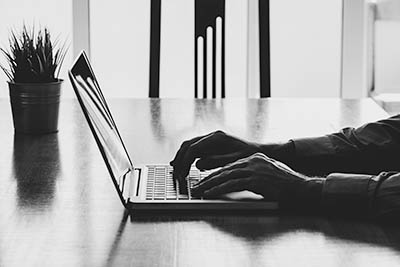 If you are interested in buying or selling cryptocurrency, one of the first pieces of advice you will receive is that you need to find an exchange. Making the wrong choice can lead you down a path full of frustration, distractions, and wasted time and effort. To ensure you choose the right exchange, you need to outline your objectives. If you want to invest long term, you might need an exchange that offers different features than if you were looking to buy and sell regularly. After you have determined your objectives and the type of exchange that would work best for you, here are some areas to look into when choosing the exchange.
Before you start buying and selling cryptocurrency, you need to ensure the exchange is secure enough. Each exchange offers different types and levels of security. At a minimum, the exchange should offer two-factor or multi-factor authentication.
It is also a good idea to check if their two-factor options are compatible with what you already use. Google authenticator, Yubikey, and Authy are very common as they offer better security than text-based two-factor authentication and you likely use one of them already.
Cryptocurrency exchanging is still a young industry so it is always a good idea to research the reputation of any exchanges you are interested in. Some exchanges have been involved in hacks, scams, and fraud and you would do better to stay away from them.
A good way to check their reputation is by entering their name on a search engine followed by the word "scam". This will yield results you can use to gauge an exchange's reputation.
Lastly, try to find out which exchanges the cryptocurrency community uses. Exchanges such as Coinbase Canada are likely to come up because they are one of the biggest global exchanges offering some of the best security the industry has to offer. When doing this, social media will come in handy, too.
Trading volume is a very important metric, especially for people who would like to buy and sell large volumes. Trading volumes depend on the number of people who trade a platform at a time and determines how easy it is for you to find someone willing to buy or sell the amount of Bitcoin you have.
High trading volumes also increase the chances of finding sellers and buyers willing to sell and buy at the market price. If the trading volume is too low, you might be forced to buy at a higher price or sell at a lower price because there are too few people trading at a time.
Most cryptocurrency exchanges will have common cryptocurrencies such as Bitcoin, Litecoin, and Ethereum. However, if you are interested in smaller coins, tokens, and currencies, you might have to choose another exchange. So, before choosing an exchange, ensure it has the assets you would like to buy and sell.
At the heart of finding the best cryptocurrency exchange lies good research and patience. Good research ensures you can find the exchanges that offer the best price, have the right trade volume, are secure, and have a good reputation. Patience ensures you do not choose an exchange on a whim only to realize later that it does not offer exactly what you were looking for.
Source: augustafreepress.com
Global Cryptocurrency Market (2020 to 2025) – Growth, Trends, and Forecasts
Dublin, Nov. 17, 2020 (GLOBE NEWSWIRE) — The "Cryptocurrency Market – Growth, Trends, and Forecasts (2020 – 2025)" report has been added to ResearchAndMarkets.com's offering.
Cryptocurrencies which are designed to use for peer-to-peer transactions without being liable to any government or central bank are the latest financial innovations explored not only for the reasons of their being but also for potential risks and opportunities in the financial industry.
There are thousands of cryptocurrencies with various design goals. These design goals are to provide a digital currency alternative to cash (Bitcoin, Monero and Bitcoin cash), to support payment system at low-cost ( Ripple, Particl and Utility Settlement Coin),to support peer-to-peer trading activity by creating tokens ( RMG and Maecanas), to facilitate secure access to a good or service in peer-to-peer trading (Golem, Filecoin) and to support underlying platform or protocol ( Ether and NEO). These design goals mentioned won't be exhaustive as new cryptocurrencies are being created every week. Blockchain is the underlying technology for most of the cryptocurrencies.
The cryptocurrency market is segmented based on the market capitalization of large number of cryptocurrencies. The cryptocurrencies overlap with key areas of monetary and financial system. Given their rapid growth, complexity, high volatility and potentiality for facilitating illicit activities, regulators and policy makers across the world are bothered about their inclusion into the existing system and revising the existing systems to fit them, if included.
Key Market Trends
A brief on the Volatility in the Market Capitalization of Cryptocurrencies
The evolving nature of this market with new cryptocurrencies created every week it is difficult to know how big the cryptocurrency market is. A wide scope of market exchanges for cryptocurrency trading, spread across the globe because of their privacy protection features as well as rapid growth, extreme price volatility, and market illiquidity add to the complexity of the cryptocurrency market. The market capitalization of cryptocurrencies over the years shows how high the price volatility of the market is.
The estimated cryptocurrency market capitalization, for example, during the month of January 2018, varied between 400 billion USD and 800 billion USD which was at 566 billion USD at the beginning of the year 2018 and finally settled at 128 billion USD by the end of the year 2018. In terms of transaction volumes, bitcoin alone had the highest number of 200,000 average daily transactions.
Adoption of Blockchain Technology Increasing on a Robust Pace
Enterprise adoption of the blockchain technology has quietly reached a tipping point across multiple use cases. Companies who have recognized value from their initial pilot projects are now moving towards turning these projects into production. Specifically there is still uncertainty about this technology in the areas of regulations and governance, but the adoption of blockchain for financial services, identity, trade and other markets are increasing.
Global blockchain spending will be led by the banking industry followed by discrete manufacturing and process manufacturing with a combined market share of about 50% of overall spending. In the banking industry, the spending will be driven by two of the largest use cases – cross border payments & settlements and trade finance & post-trade settlements.
Spending on blockchain solutions will be the highest in the United States followed by Western Europe and China. All the regions shown in the infographics are expected to see phenomenal growth in the coming years.
Competitive Landscape
The report includes different segments like coin product developers, mining services, cryptocurrency exchanges, wallet companies, etc along with a note on recent mergers and acquisitions that shaped the ecosystem.
Reasons to Purchase this report:
The market estimate (ME) sheet in Excel format
3 months of analyst support
Key Topics Covered:
1 INTRODUCTION
1.1 Scope of the Market
1.2 Market Definition
2 RESEARCH METHODOLOGY
2.1 Study Deliverables
2.2 Study Assumptions
2.3 Analysis Methodology
2.4 Research Phases
3 EXECUTIVE SUMMARY
4 MARKET INSIGHTS AND DYNAMICS
4.1 Market Overview
4.1.1 A Brief on the Structure and Technological Aspects of Cryptocurrencies
4.1.2 Price Volatility of the cryptocurrency market
4.1.3 Market Capitalization of Major Cryptocurrencies
4.1.4 Rationale for widespread Crypto Mining Areas Across the Globe
4.2 Major Concerns for Policymakers About Cryptocurrencies
4.2.1 Effects of Cryptocurrency Market on Eonomic Efficiency and Growth
4.2.2 Impact on Financial Stability due to Cryptocurrenncy Adoption
4.2.3 Effects on Monetary Policy due to Cryptocurrency Adoption
4.2.4 Effects on Fiscal Policy due to Cryptocurrency Adoption
4.2.5 Probable ways of Taxation of Cryptocurrency Market
4.2.6 Cons of Cryptocurrency Adoption into Financial Ecosystem
4.2.7 Tools at the Disposal of Policymakers to Counter the Cons of Cryptocurrency Adoption
4.3 A Brief on Investment Outlook in Cryptocurrency Market
4.4 Latest Developments in the Cryptocurrency Market
4.5 Market Drivers
4.6 Market Restraints
5 MARKET SEGMENTATION AND ANALYSIS
5.1 Geography
5.1.1 Americas (United States, Canada, Latin America and Caribbean)
5.1.2 Europe
5.1.3 United Kingdom
5.1.4 Asia-Pacific
5.1.5 Middle East & Africa
5.2 By Design Goals
5.2.1 Digital Cash Coins
5.2.2 Payment Infrastructure Tokens
5.2.3 Securities Tokens
5.2.4 Utility Tokens
5.2.5 General Platform Tokens
5.2.6 Others
5.3 By Market Capitalization
5.3.1 Bitcoin
5.3.2 Ethereum
5.3.3 Ripple
5.3.4 Bitcoin Cash
5.3.5 Cardano
5.3.6 Others
6 COMPETITIVE LANDSCAPE
6.1 Overview (Market Concentration and Major Players)
6.2 Mergers & Acquisitions
6.3 Segments and Company Profiles
6.3.1 Coin Product Developers
6.3.2 Mining Services
6.3.3 Cloud for Bitcoin
6.3.4 Cryptocurrency Exchanges
6.3.5 Wallet Companies
6.3.6 Payment and Trading Solution Providers
6.3.7 Others
7 MARKET OPPORTUNITIES AND FUTURE TRENDS
For more information about this report visit https://www.researchandmarkets.com/r/amzz4m
Research and Markets also offers Custom Research services providing focused, comprehensive and tailored research.
Source: www.globenewswire.com
Author: Research and Markets
DeFi is here to stay despite signs of a bubble, says Binance CEO
Changpeng Zhao, the CEO of the world's largest cryptocurrency exchange Binance, said that decentralized finance is here to stay despite many DeFi projects showing signs of being in a bubble.
In a Nov. 17 interview with Russia's news agency RBC, Zhao argued that "a lot of DeFi projects are already in a bubble, and I also believe that there are some signs of a bubble in the DeFi industry, but this does not mean that DeFi will eventually disappear entirely."
Zhao went on to say that the DeFi industry has a lot of potential for growth, noting that DeFi still remains popular amid an ongoing Bitcoin (BTC) rally. The executive also stressed that initial coin offerings, or ICOs, were referred to as a bubble back in 2017, but a number of ICO-born projects — including Binance — are still doing great:
"Companies create new tokens, issue them as a reward. This is not a long-running story. But I think DeFi is here to stay. Even now, with Bitcoin's popularity rising again, DeFi is still popular. We think there is a lot of growth potential in DeFi."
However, Zhao said that some DeFi projects "may not last too long" despite the industry providing a number of incentives through DeFi yield farming and DeFi liquidity.
Zhao also claimed that cryptocurrencies like Bitcoin are the best form of money, calling it the "money of freedom for millions of people worldwide." The CEO predicted that the crypto market has the potential to grow as much as 100,000% as digital assets, supposedly, will become more widely adopted than fiat.
While he does see a future for DeFi, Zhao has noted roadblocks to the industry attaining mass appeal. In August, he claimed that centralized exchanges will remain popular until decentralized exchanges become more user friendly.
Source: www.bitcoindoorway.com
Author: by admin
AdEx Network Faces Crucial Community Vote on Decentralization
AdEx will launch the project's first community vote this month. Community members will decide on different ways to continue developing the protocol.
AdEx is an advertising platform trying to solve advertising fraud and privacy issues.
One of the proposals asks the community how many ADX tokens the platform should create next year. A larger supply means a higher rate of interest. The largest supply is 150 million.
AdEx launched an incentivized staking program in September 2020. At that time, the protocol created 7 million new ADX tokens to distribute to bonded stakers. Users who staked at that time are earning anywhere from 120% to 400% returns.
Only users holding ADX-LOYALTY tokens can vote on the upcoming vote. ADX holders can stake tokens in the AdEx Loyalty Pool to earn voting rights.
💯 We've reached a big milestone: launching our decentralized #governance system that lets ADX-LOYALTY token holders to participate in important decisions for our future. Go to our @SnapshotLabs page to vote 🗳️on the 2021 #staking #rewards. https://t.co/mFPXeVttF2
— AdEx Network (@AdEx_Network) November 10, 2020
This pool also offers passive income at 10% to 50% interest.
The protocol is enticing users to move their tokens off of exchanges and into the AdEx ecosystem. Users will earn rewards and control over the protocol's future for doing so.
With users in control, AdEx is decentralizing its operations.
The information on or accessed through this website is obtained from independent sources we believe to be accurate and reliable, but Decentral Media, Inc. makes no representation or warranty as to the timeliness, completeness, or accuracy of any information on or accessed through this website. Decentral Media, Inc. is not an investment advisor. We do not give personalized investment advice or other financial advice. The information on this website is subject to change without notice. Some or all of the information on this website may become outdated, or it may be or become incomplete or inaccurate. We may, but are not obligated to, update any outdated, incomplete, or inaccurate information.
You should never make an investment decision on an ICO, IEO, or other investment based on the information on this website, and you should never interpret or otherwise rely on any of the information on this website as investment advice. We strongly recommend that you consult a licensed investment advisor or other qualified financial professional if you are seeking investment advice on an ICO, IEO, or other investment. We do not accept compensation in any form for analyzing or reporting on any ICO, IEO, cryptocurrency, currency, tokenized sales, securities, or commodities.
See full terms and conditions.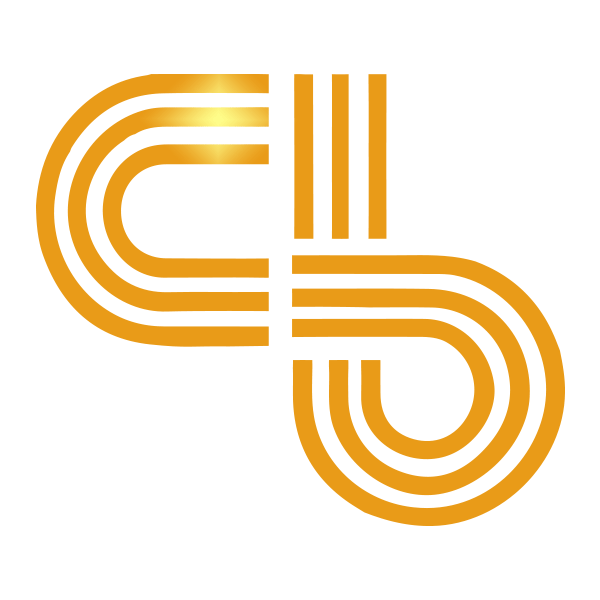 Source: cryptobriefing.com
Author: by
Conor Maloney