CSE: VYGR
OTCQB: VYGVF
Borse Frankfurt: UCD2
– McGrady and Business Partner Grant Haas Join Voyager to Give Away $2 Million USD to New Voyager Customers –
– McGrady Highlights the Ability to Earn 8.5% APR on the US Dollar-backed USDC Stablecoin –
NEW YORK, Oct. 19, 2020 /PRNewswire/ – Voyager Digital Ltd. ("Voyager" or the "Company") (CSE: VYGR) (OTCQB: VYGVF) (FRA: UCD2), a publicly traded, licensed crypto-asset broker that provides investors with a turnkey solution to trade crypto assets, today announced that NBA Hall of Famer Tracy McGrady will join Voyager as an advisor, helping to educate investors about the interest available on 17 coins, and the ability to invest in the best performing asset of the past ten years, Bitcoin, as well as 50 other cryptocurrencies. Additionally, McGrady and his business partner, Grant Haas, will be giving away $2 million USD ($5 per new account opened under this promotion) to introduce the general public to what is the largest number of crypto assets on one platform in the United States. Voyager currently highlights 8.5% APR available on USDC.
"Following my NBA career, I've been dedicated to educating others on how to better manage their assets and ensure financial security, especially young athletes as they begin lucrative careers," said Tracy McGrady. "When my business partner Grant Haas introduced me to Voyager Digital and the cryptocurrency space, I quickly saw that Voyager is bringing financial services to the masses. The Company's secure platform allows all customers to earn on their money much faster than they would with a traditional bank account, with an impressive 8.5% APR."
McGrady added, "I'm so impressed by this commission-free platform that I want my community to have the opportunity to invest smartly with Voyager, like Grant and I have. Given all of the benefits that Voyager offers to its customers, we've decided to partner with the Company to give away up to USD $2 million to encourage everyone to give cryptocurrency a try using Voyager's easy-to-use and convenient platform." For more information, please visit: https://try.investvoyager.com/tmac/.
Voyager's agency brokerage platform provides customers with an easy-to-use app and the best execution on the largest number of crypto assets in the United States. Users can download the app from the Google or the Apple App Store, and can start investing within minutes.
"Tracy joins our team with extensive knowledge of smart investments and a passion for financial literacy," said Steve Ehrlich, Co-founder and CEO of Voyager. "Tracy's leadership on the court has transitioned to his financial advisory program with Grant Haas to help young athletes manage their new-found wealth. Having Tracy and Grant on our team as trusted advocates brings even more credibility to our platform. We look forward to working more closely with both Tracy and Grant, and implementing the insights they offer by providing our customers with an unmatched user experience."
Before launching his financial advisory program, Tracy was a seven-time NBA All-Star and two-time scoring champion, over a 17-year Hall of Fame career. Grant Haas is a leading business strategist and successful entrepreneur with countless exits under his belt. Currently, Tracy and Grant are partners at the Haas Portman Family Office, where their top goal is to educate players and help them make sound financial decisions.
Just recently, Voyager announced its 50th asset and 10th DeFi asset, as well as an Institutional and Corporate Treasury business with plans to continue to grow Internationally.
For more information on Voyager Digital, please visit https://www.investvoyager.com.
About Voyager Digital Ltd.
Voyager Digital Ltd. is a crypto-asset broker that provides retail and institutional investors with a turnkey solution to trade crypto assets. Voyager offers customers best execution and safe custody on a wide choice of popular crypto-assets. Voyager was founded by established Wall Street and Silicon Valley entrepreneurs who teamed to bring a better, more transparent and cost-efficient alternative for trading crypto-assets to the marketplace. Please visit us at https://www.investvoyager.com for more information and to review the latest Corporate Presentation.
Neither the Canadian Securities Exchange nor its Market Regulator (as that term is defined in the policies of the Canadian Securities Exchange) accepts responsibility for the adequacy or accuracy of this release. No securities regulatory authority has either approved or disapproved of the contents of this press release.
Cautionary Statement Regarding Forward-Looking Information: The forward-looking statements contained herein are made as of the date of this release and, other than as required by applicable securities laws, the Company does not assume any obligation to update or revise it to reflect new events or circumstances. The forward-looking statements contained in this release are expressly qualified by this cautionary statement.
Source: www.wfmz.com
Author: Voyager Digital (Canada) Ltd.
Chasing the hottest trends in crypto, the EU works to rein in stablecoins and DeFi
In cryptoland, the fall tends to be regulators' open season. As unprecedented as it's been, 2020 is no exception to this trend. Tensions are high on both sides of the Atlantic: As markets were still processing the news of the United States Commodity Futures Trading Commission cracking down on derivatives exchange platform BitMEX, the Financial Conduct Authority, the British financial watchdog, moved to ban retail investors from using cryptocurrency derivatives altogether.
The densely packed news cycle has somewhat muffled the impact of another regulatory bomb that dropped a week earlier and is bound to have major lasting effects on the global financial system: The European Union's proposed legislation for crypto-asset markets.
The far-reaching framework, designed to bestow regulatory clarity upon digital finance businesses serving residents of the European Economic Area, is bound to be especially consequential for two interconnected domains of the crypto industry that have dominated the narrative throughout much of 2020: stablecoins and decentralized finance applications. What gives?
Stablecoins as a threat to stability
At the moment, the draft, known as the "Regulation on Markets in Crypto-assets," or MiCA, exists in the form of a proposal put forth by the European Commission, the EU's executive branch. It is still bound to go through a rather lengthy legislative process before it becomes law, meaning that it might take months and even years before the new rules kick in.
The text makes it apparent that stablecoins, which are also called "asset-referenced tokens" and "e-money tokens" in the document, have been squarely at the top of European lawmakers' minds: MiCA singles out this asset class and affords it a bespoke regulatory framework.
Under the proposed law, stablecoin issuers will have to be incorporated as a legal entity in one of the EU member states. Other requirements include provisions related to capital, investor rights, custody of assets, information disclosure and governance arrangements.
Albert Isola, the minister for digital and financial services of Gibraltar, explained to Cointelegraph that the reason for the European Commission's heightened attention to stablecoins is the authority's concern for the Eurozone's financial stability:
Stablecoins are widely considered to potentially bring significant benefits as a digital method of payment, providing for greater financial inclusion and a more efficient method of transferring funds. They are also viewed as a potential risk to financial stability and integrity and could dilute the effectiveness of monetary policy. It would appear logical that the European Union may not welcome an entity other than the European Central Bank issuing Euro in an electronic format.
Isola mentioned that "disruptors," such as the prospective stablecoin Libra, have the potential to significantly decentralize the control of currencies.
Seamus Donoghue, vice president for sales and business development at digital finance infrastructure provider Metaco, cited the impressive growth of the stablecoin market in recent months as a prerequisite for regulatory attention, which he called a "positive response":
The USDC stablecoin's market cap alone has grown 250% in 2020 from $520 million to $1.86 billion, with a significant acceleration in growth over the last two months. Bank regulators have no doubt also observed that although the asset class in the context of the traditional payments space remains relatively small, it has the potential to have a huge impact on regulated banks and payments incumbents.
The specter of Libra
Illustrating the depth of the top EU officials' concern over preserving the union's monetary sovereignty is the fact that, earlier in September, "finance ministers of Germany, France, Italy, Spain and the Netherlands issued a joint statement outlining that stablecoin operations in the European Union should be halted until legal, regulatory and oversight challenges had been addressed," said Konstantin Richter, CEO and founder of the blockchain infrastructure company Blockdaemon.
Richter added that some of the more visible figures in European financial policy, such as the German minister of finance, Olaf Scholz, have advocated for the introduction of the regulatory framework.
Most experts who talked to Cointelegraph mentioned Facebook-backed stablecoin Libra as the point of departure in the EC's thinking about the dangers and opportunities that asset-referenced tokens present.
MiCA opens with an explanatory memo that discusses how the crypto asset market is still too "modest in size" to pose a serious threat to financial stability; however, things can change, the framers admit, with the advent of "global stablecoins, which seek wider adoption by incorporating features aimed at stabilizing their value and by exploiting the network effects derived from the firms promoting these assets." There has been a single stablecoin project to this date falling into the scope of this description: Libra.
Mattia Rattaggi, board chairman at FICAS AG — a Swiss-based crypto investment management firm — opined that stablecoins are the application of blockchain technology with the highest probability of big impact — something regulators are well aware of:
Stablecoins have grasped the attention of regulators over 12 months ago with the presentation of project Libra by Facebook and have since been closely monitored by the public and regulators around the world. Regulators are realizing that stablecoins are bound to increase efficiency in the payment system — particularly the international one — and promote financial inclusion.
Further hedging against the potential disruption of the Eurozone's monetary stability, the MiCA proposal specifies even stricter compliance requirements for issuers of asset-referenced tokens deemed "significant." The significance criteria include the size of the customer base, market cap, volume of transactions, and even "significance of the issuers' cross-border activities and the interconnectedness with the financial system."
Bad news for DeFi?
Stablecoins largely power another sprawling domain of crypto financial activity: a diverse array of applications and protocols that exist under the umbrella of decentralized finance. Given the stringency of the proposed requirements around asset-referenced tokens, it is plain to see how complicated things can get if, say, the bulk of liquidity locked in a certain decentralized protocol is denominated in a stablecoin that is not compliant by the MiCA standards.
Another major source of uncertainty is the requirement for all crypto-asset service providers, or CASPs, seeking authorization to operate in the EU to be legal entities with an office in one of the member states. Whether the European authorities will treat individual DeFi apps as CASPs remains an open (and central) question, but if this is the case, developer teams maintaining DeFi protocols might be forced to come up with workarounds that will stretch the notion of "decentralized" incredibly thin.
In their response to the proposed regulation, members of the International Association for Trusted Blockchain Applications expressed their concern that MiCA could effectively bar European residents from participating in DeFi markets.
Martin Worner, the chief operating officer and vice president of blockchain tooling provider Confio, believes that compliance issues could be resolved by implementing on-chain governance mechanisms tailored to specific jurisdictions' regulatory frameworks:
[This could be] achieved within a self-sovereign framework where the institutions can develop compliant DeFi instruments, which work within their jurisdictions. Just as there are rules about businesses in different jurisdictions and how they do cross-border transfers, the same would apply on the blockchain.
Elsa Madrolle, international general manager at blockchain security company CoolBitX, told Cointelegraph that by the time MiCA becomes law, the DeFi landscape will have likely changed, much as the ICO landscape changed rapidly after the initial boom. By that time, "it will be quite clear what is required of DeFi projects to operate in the EU or seek out EU customers."
Madrolle thinks that at that point, DeFi projects will fall into one of two categories — regulated and unregulated — and the big question will be whether the rest of the world will align itself with the European framework.
Nathan Catania, a partner at XReg Consulting — a regulatory and policy firm that has recently published a breakdown of the proposed regulatory framework — is hopeful that it is possible for regulators to reconcile MiCA requirements with not regulating DeFi out of existence. Catania said:
I believe that a project which is sufficiently decentralized and does not provide the service on a professional basis to a third party cannot be considered a CASP and there is still room for DeFi projects to exist.
Today, many DeFi protocols are far from being fully decentralized. The battles over how much decentralization is good enough are still ideological and are primarily fought inside the crypto bubble. It looks like the day when regulators join this debate will come, but with some very tangible implications for crypto businesses.
Source: otcpm24.com
Author: News Bureau
Crypto Arbitrage – Audio devices, gadgets and gizmos for enthusiasts
Arbitrage is the manipulation of the gap at the prices of a certain property in a few niches such as benefit.
Basic arbitrage performance requires buying get in market where its selling price is much cheaper and attempting to sell it at another market at a higher selling price. Even more complex arbitrage operations might include selling and buying of many assets in a huge numbers of niches, which offset each other and make a gain inside their hands. The accepted educational Phrase of arbitrage demands that the operation be profitable, in every one of the possible situations.
Clinic
The circumstance is more inclined to be always a probable arbitrage, where the surgery expects the profit expectancy to become more positive, although in a few cases there could be considered a reduction.
The existence of an arbitrage gap involving markets indicates that their inefficiency. However, the fact that gaps do exist at today's capital markets is due not only to inefficiencies but and to low transaction outlays, such as conversion and trading prices, which minimize the value of arbitrage transactions. About the other hand, the mere act of arbitrage manipulation, shutting the gap and making the market successful. For instance, if in just two money markets, then a specific currency is traded at various prices, and a arbitrage traders can offer marketplace requirement with all the inexpensive price and provide the money in the market where the price will be rather expensive. This may improve the purchase price from the market where in fact the cheap price and reduced the cost price in the market at which the expensive value, until the prices are compared.
Practically, in modern markets arbitrage detection operations are carried out with computers and applications, and the gaps close quickly. Your competition between the traders ensures that the staff within the area endeavor to sit down at maximum geographic proximity into the middle of commerce, to be able to lessen the conversation period.
As you realize, digital monies not trading same price at most exchange's and there are often price differences and sometimes large differences that render arbitrage traders using decent revenue and risk free! How does this work?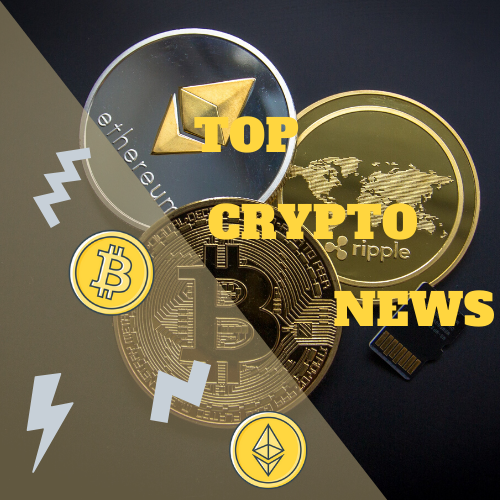 Example
If the Bitcoin price is $10,000 in binance platform And also the Bitcoin price 10,005 in the HitBTC platform buy it for £ 10,000 and market it for $10,005 ($ 1 btc) Since there is a $5 billion difference (less buying + Advertising commission)
With the Arbitrage Crypto Trading System, you can do the order in few Seconds, and it is a significant function for dealers! Within this case You can get $5 threat!!!
In addition, it is essential to note that Bit-coin doesn't have to function as the currency which we are able to implement arbitrage orders, in fact, most of the less costly currencies are somewhat more profitable.
Arbitrage dealing is achieved each day by dealers all around the globe however commonly in the Forex industry, this trade has always been deemed market professionals, Because they risk-free traders. Sounds fascinating, guarantees youif you'frazee perhaps not encounter, you amazed straightforward to comprehend and concentrate in on the brand new crypto arbitrage dealing system.
One-way ticket .
I'm quite requesting seasoned traders (and brand new person's which reading those lines) Aren't you tired of carrying a buy/sell forex (or some other asset) one way? Or Leverage buying and selling which increases the risk by tens of thousands percent.
The industry is unkind and suits for calculated men and women who can remain great for days, months as a result of high risk investment.
Or, You are able to stay as you are and create advance earnings orders, you also can observe the latest arbitrage gap's anytime witch provide time for educated and smart buying based on the actual time rates of their investment benefit that can already be considered.
Unlimited quantity
Crypto arbitrage's are very different from Forex arbitrage's, because in Forex must of stock's is commerce in a stuck market only, therefore the compromises are somewhat smaller. But, there isn't one digital currency witch trade only one trading platform, even opposite, many monies are traded 5-100 of distinct investing system.
Which gives that the arbitrators a good deal more selections (More opportunities) to obtain price interruptions and needless to say, minus risk.
When't seem intriguing and might like to hear more information and go through the system (Experimentally or the true bargain ), then you are welcome to depart from your information and one of our agents will connect you And'll answer many questions and also other info.
You'll be surprised to detect brand new trading capabilities and VIP assistance for many of your own traders.
Check out about bitcoin news go to see this useful site.
Source: cart-and-wallet.com
Sologenic to Host DeFi x SOLO – The DeFi Virtual Event of the Year
Sologenic will host a virtual event on November 18, 2020, to explore how Decentralized Finance (DeFi) shapes the global economy.
The event brings together the pinnacle of emerging crypto leaders, blockchain advocates, and traditional financial markets. Hosted by Brent Hirose of SOLO TV, DeFi x SOLO will feature speakers from the DeFi industry and the SOLO core team. Sologenic will also introduce its Tokenization Asset Simulator for the first time with a live demo as part of this event.
The simulator will allow SOLO users to practice tokenizing 40,000+ stocks, ETFs, and commodities from 30 global stock exchanges without real money.
"One of the many problems Sologenic is solving is providing access to the global financial markets using Blockchain technology. We're creating a Hybrid DeFi ecosystem allowing users from different parts of the world to trade and tokenize over 40K+ assets from 30 global stock exchanges within a regulatory framework inside the EU. The tokenization also creates a unique opportunity for users to trade a fraction or full amount of any stock and spend them in real-time via SOLO Cards." Bob Ras, The Co-Creator of Sologenic
DeFi X SOLO has limited places available. People can register now for free here.
To learn more about the Defi x SOLO event, visit Sologenic's website.
About Sologenic:
Sologenic is a sophisticated ecosystem built on top of the XRP Ledger. It facilitates investing and trading between crypto and non-blockchain assets such as stocks, ETFs, and commodities from top 30+ global stock exchanges. Learn more on https://www.sologenic.com
Press & Media Inquiries
Darren Amner
Disclaimer: This is a partnered event.
Source: cryptotimeless.com
Author: by admin
Bitcoin SV, Augur, Crypto.com Coin Price Analysis: 18 October
Bitcoin SV has noted quite a lot of volatility in its valuation over the past few weeks. Although it failed to note a trend in the short-term, it might be forced lower on the charts in the coming weeks, unless the bulls stepped in. Augur was trading within a price range, but might be able to break out over the next few weeks. Finally, Crypto.com Coin sank lower and lower while the exchange behind the crypto-asset grew its userbase.
Bitcoin SV has been quite volatile over the past month, registering a 23% rise and two drops of nearly 10% each.
In fact, the crypto-asset failed to go past either its support at $151, or its resistance at $179. Further, over the past few trading sessions, the crypto-asset has continued to trade within the $158-$173 range.
The OBV underlined heightened selling volumes for the crypto-asset as it made a lower low (orange) while the price made a higher low. This suggested that the recent hikes were not a result of trend reversal and overwhelming buying interest.
The price would have to close above $180, and the OBV must break past its previous high (white) to confirm a change in trend to bullish.
REP formed a rectangle bottom pattern (white), where the price ranged between the two boundaries after entering the formation from above (Hence, called a bottom). This pattern generally sees an asset break to the upside.
In the near-term, REP could be headed south as it slid under the mid-point. The MACD further suggested that market momentum has been with the bears lately.
A break out above $14.6 on good trading volume, ideally followed by a retest of the same level, could indicate further gains for the crypto-asset.
Crypto.com Coin faced massive selling pressure, with the Relative Strength Index continuing to dip inside the oversold zone.
The crypto-asset might be under duress because its staking rewards were drastically reduced.
A few days ago, Crypto.com slashed staking rewards from 20% per annum to 6% per annum for users who held more than $5000 worth of CRO, after the exchange surpassed 5 million users for the first time.
Source: cryptotimeless.com
Author: by admin