Every dollar increase in Bitcoin's price is a testament to its worth in the cryptocurrency pie. Despite there being over 2000 coins in the market, Bitcoin's undeniable importance is underlined by its share in the entire coin market.
According to the October report from cryptocurrency data analytics company CoinGecko, among the top cryptocurrencies by market capitalization, only one increased its share of the total crypto pie. Over the previous month, Bitcoin gained by 4.5 percent in terms of market capitalization, an increase that amounted to over $2 billion as the price rose by over 12 percent over the month.
To put this in perspective, no other major cryptocurrency gained in market share. In fact, most top altcoins fell. For instance, Ether held 11.5 percent of the market cap by 31 October, a fall of 1.3 percent on a month-on-month basis. Other altcoins giving up market share to Bitcoin were Tether, Binance Coin, and XRP, while the hard fork Bitcoin Cash and LINK didn't see any changes.
In the aforementioned report, CoinGecko noted that alts losing ground to the world's largest cryptocurrency could be a signal of the altseason being subsided by the Bitcoin bull run. It stated,
"This could be a signal that alt-cycle is slowing down as investors move back heavy into Bitcoin in their portfolio allocation."
Ether's slip against Bitcoin has been more of a recent theme. Back in Q1 of 2020, Ether gained by 0.8 percent in market share, increasing its share to 8.47 percent to Bitcoin's 67.8 percent as Bitcoin began the year at $7,200 and dropped to $5,500. During Q1, Bitcoin lost 3.5 percent of the entire crypto-market as Tether was the biggest gainer with a 1.1 percent share, potentially benefiting from the need to store a stable currency, over a volatile one.
In Q2, between April and June, Bitcoin gained by 0.3 percent, even as Ether was the highest gainer at 1.6 percent. Even other major altcoins including XRP, Bitcoin Cash, Bitcoin SV, and Litecoin lost market share. The price increase didn't benefit Bitcoin that much either because in Q3, between July and September, as Bitcoin started strong and withered away, it lost a whopping 6.6 percent of the entire market.
Ether holding firm at around $400 managed to gain by 2.3 percent. The Bitcoin market share was equally taken in by most altcoins as everything from exchange tokens (BNB) to stablecoins (USDT) gained market share.
Overall, Bitcoin has reached its June highs as far as market capitalization is concerned, and with the price climbing to yet another high as alts look muted, the pie is going to be increasingly eaten up by Bitcoin.
Source: cryptotimeless.com
Author: by admin
The NEXT 1000X Cryptocurrency? Covesting x PrimeXBT
✘Disclaimer: This video represents my private opinion which are for academic functions solely and don't essentially represent details in any means. Subsequently no posts symbolize funding recommendation. Commerce and Make investments at your individual threat.
Source: www.newworldtimes.net
Author: newworldtimes
Elliott Wave Counts | Forex-Metals-Indices | Nov-10-2020
Elliott Wave Counts | Forex-Metals-Indices-Crypto presented below are to be treated as intraday analysis and updates for the overall patterns.
The screen-shots contain high-probability insights and have been taken on either 2H or 4H time-frames.
These are daily updates, hence the reason why the most recent "article" is followed-up.
Due to constant changes in the Market's behavior, the current Technical Analysis & Elliott Wave Counts could be changing as well. The Elliot Wave Counts are to be treated as opinions and price action forecast, for favorable scenarios.
Forex Majors
Dollar Index (DXY)
EUR/USD
Oops, no access!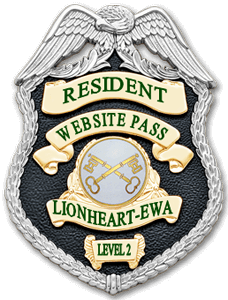 Source: lionheart-ewa.com
Video from 1994 REVEALS The place Bitcoin and Cryptocurrency is Heading. Greyscale BTC Belief v. CBDC
●▬▬▬▬▬▬▬▬▬▬▬▬▬▬▬▬▬▬▬▬▬▬▬▬▬▬▬▬●
►SCAM OF THE DAY! (Let's police our group!) – http://bit.ly/scamoftheday
👉Change into a MEMBER at Digital Asset Information for PERKS and SHOUT-OUTS – https://www.youtube.com/channel/UCJgHxpqfhWEEjYH9cLXqhIQ/be part of
●▬▬▬▬▬▬▬▬▬▬▬▬▬▬▬▬▬▬▬▬▬▬▬▬▬▬▬▬●
●▬▬▬▬▬▬▬▬▬▬▬▬▬▬▬▬▬▬▬▬▬▬▬▬▬▬▬▬●
●▬▬▬▬▬▬▬▬▬▬▬▬▬▬▬▬▬▬▬▬▬▬▬▬▬▬▬▬●
*♊️Utilizing the hyperlink above to join Gemini helps to help the channel!
Story #1 LINK – https://cointelegraph.com/information/bitcoin-will-create-a-new-economic-elite-in-2020
Story #2 LINK –
Story #Three LINK – https://grayscale.co/wp-content/uploads/2020/05/Grayscale-Central-Financial institution-Digital-Currencies-Spotlight-Bitcoins-Worth-Proposition.pdf
Story #four LINK – https://howmuch.internet/articles/crypto-transaction-speeds-compared
► Channels I like to recommend: ( I is perhaps the ONLY YouTuber to do that)
► NOTE: There's a LOT of information on the market and I can not convey it ALL to you so try these others to get completely different content material and perspective.
●▬▬▬▬▬▬▬▬▬▬▬▬▬▬▬▬▬▬▬▬▬▬▬▬▬▬▬▬●
E-mail for enterprise inquiries ONLY: [email protected]
●▬▬▬▬▬▬▬▬▬▬▬▬▬▬▬▬▬▬▬▬▬▬▬▬▬▬▬▬●
***NOT FINANCIAL, LEGAL, OR TAX ADVICE! This channel is for leisure functions solely and is simply my opinion as I'm not an professional or a monetary planner. Please carry out your personal analysis.
Source: www.newworldtimes.net
Author: newworldtimes
GBP/USD Forex Signal: New 2-Month High Price
Dollar making minor recovery?
Last Thursday's signals were not triggered, as the bearish turn at 1.3115 did not complete until after the London session had finished.
Risk 0.75% per trade.
Trades must be taken between 8am and 5pm London time today only.
Short entry following a bearish price action reversal on the H1 time frame immediately upon the next touch of 1.3258, 1.3320, 1.3370.
Place the stop loss 1 pip above the recent swing high.
Move the stop loss to break even once the trade is 25 pips in profit.
Remove 50% of the position as profit when the price reaches 25 pips in profit and leave the remainder of the position to run.
Long entry following a bullish price action reversal on the H1 time frame immediately upon the next touch of 1.3079 or 1.3005.
Place the stop loss 1 pip below the recent swing low.
Move the stop loss to break even once the trade is 25 pips in profit.
Remove 50% of the position as profit when the price reaches 25 pips in profit and leave the remainder of the position to run.
The best method to identify a classic "price action reversal" is for an hourly candle to close, such as a pin bar, a doji, an outside or even just an engulfing candle with a higher close. You can exploit these levels or zones by watching the price action that occurs at the given levels.
I wrote yesterday that although we could expect volatility in this currency pair over the course of the day, I saw trading any bearish reversal at 1.3180 or a bullish reversal at 1.2785 (very unlikely to happen) as the best approach.
Price action was in fact not volatile over Thursday, but the price never reached any key levels, so my call was enough at least to keep out of trouble.
We have seen the pound rise in line with risk generally over recent days as it becomes more and more likely that the U.S. election result has been settled, with the U.S. weakening – risk appetite has generally improved and this has pushed the price up to a new 2-month high.
The price is currently in the middle of a fairly wide technical range between the nearest support and resistance levels, so I think a reversal at either 1.3079 or 1.3258 could be a good trade today.
There is a long-term bullish trend, so trading long from a bullish bounce at 1.3079 is likely to be the best potential trade set up which might happen today.
Concerning the GBP, the Governor of the Bank of England will be speaking at a minor conference at 10:35am London time. There is nothing of high importance due regarding the USD.
Source: www.gamerenews.com
Author: admin