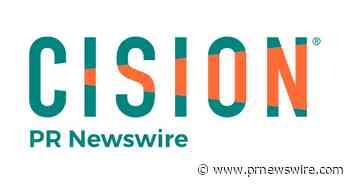 MIAMI, Jan. 25, 2021 /PRNewswire/ — Jaws Spitfire Acquisition Corporation (NYSE: SPFR.U) (the "Company") announced that, commencing January 25, 2021, holders of the units sold in the Company's initial public offering of 34,500,000 units, completed on December 7, 2020, may elect to…
Equity-Driven Deaf-led Grant Provider for Deaf-led Organizations, Unites Community Foundation, Celebrates Launch on January 26th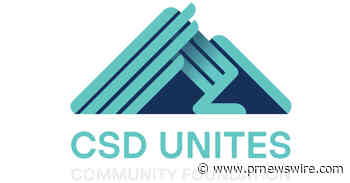 AUSTIN, Texas, Jan. 26, 2021 /PRNewswire/ — The Unites Community Foundation, led by Communication Service for the Deaf (CSD), is thrilled to announce its launch on January 26, 2021. The Foundation is a grant provider and partner that works collaboratively with deaf-led organizations and…
Florida Realtors® 2021 Real Estate Trends: What's Ahead for Fla. Real Estate?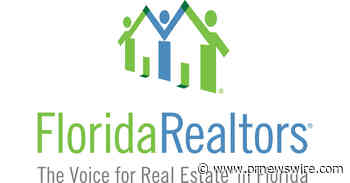 ORLANDO, Fla., Jan. 26, 2021 /PRNewswire/ — Real estate drives Florida's economy, and figuring out what lies ahead in 2021 is key for policymakers, residents and Realtors, especially with a continuing global pandemic. This year's Florida Realtors® 2021 Florida Real Estate Trends virtual…
1Minuut Innovation Places Further Follow-On Orders for Vuzix M400 Smart Glasses as it Prepares to Deploy its 500th Unit to Support Healthcare and COVID-19 Needs in the Netherlands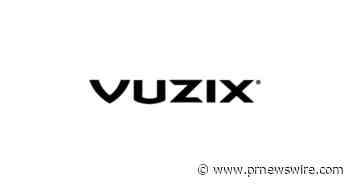 ROCHESTER, N.Y., Jan. 26, 2021 /PRNewswire/ — Vuzix® Corporation (NASDAQ: VUZI), ("Vuzix" or, the "Company"), a leading supplier of Smart Glasses and Augmented Reality (AR) technology and products, today announced the Company has recently received a new follow-on commercial order for…
Победители премии Catalyst Award 2021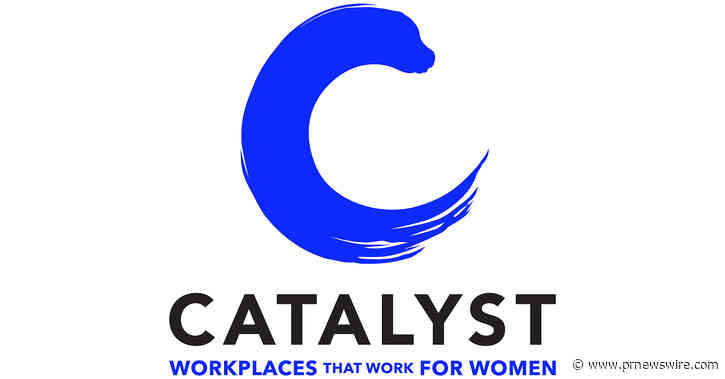 Barilla и Royal Bank of Canada (RBC) получили награды за приверженность инновационным решениям по созданию ин&
Perceptive Solutions Launches WoundZoom Clinical Wound Dashboard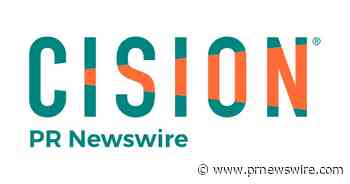 STEVENS POINT, Wis., Jan. 26, 2021 /PRNewswire/ — Perceptive Solutions, Inc., maker of WoundZoom Wound Centric EMR and three-dimensional (3D) imaging hardware solutions, today announced the release of its real-time patient population Clinical Wound Dashboard. The interactive dashboard…
World Dog Alliance: US Lawmakers Support International Agreement to Prohibit the Eating of Dogs and Cats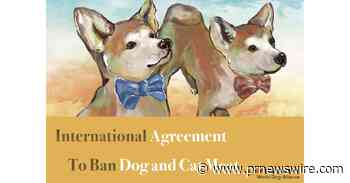 WASHINGTON, Jan. 26, 2021 /PRNewswire/ — Soon after his inauguration, U.S. President Biden signed a number of executive orders and bills to bring the United States back to a position of world leadership. The two U.S. congressmen who championed the "Prohibition on slaughter of dogs and…
Triple Ring Technologies Expands International Business in Scandinavia, Canada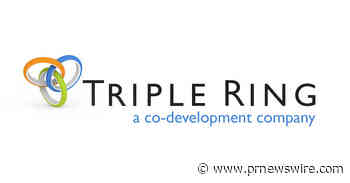 NEWARK, Calif., Jan. 26, 2021 /PRNewswire/ — Triple Ring Technologies is pleased to announce that it is now operating in Copenhagen, Denmark, and Toronto, Ontario, Canada. These two new locations are key to supporting Triple Ring's clients throughout Europe and North America, and…
SPG's Danielle Mason Appointed to Elmiron MDL Leadership Team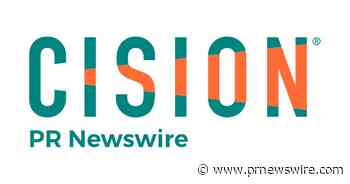 NEW YORK, Jan. 26, 2021 /PRNewswire/ — Danielle Mason of Sanders Phillips Grossman LLC is one of twenty-five lawyers selected by a federal judge to lead a multidistrict litigation (MDL) over Janssen Pharmaceuticals' drug Elmiron. Danielle will serve on the Plaintiffs' Steering Committee…
WD Lab Grown Diamonds Acquires J2 Materials, a Pioneering Materials Science Company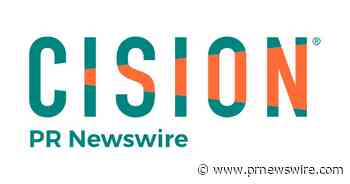 WASHINGTON, Jan. 26, 2021 /PRNewswire/ — M7D Corporation d/b/a WD Lab Grown Diamonds ("WD" or the "Company"), a leading U.S. producer of laboratory grown diamonds, announced today that it has completed the strategic acquisition of J2 Materials ("J2"), a pioneering crystal growth…
North America $6.1 Billion Addictions Therapeutics Market to 2027: Market Opportunity in the Rising Demand for R&D from Contract Organizations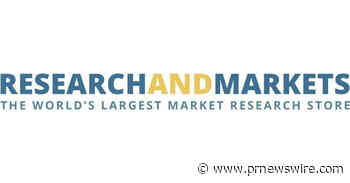 DUBLIN, Jan. 26, 2021 /PRNewswire/ — The "North America Addictions Therapeutics Market Forecast to 2027 – COVID-19 Impact and Regional Analysis by Treatment Type; Drug Type; Treatment Center; Distribution Channel and Country" report has been added to ResearchAndMarkets.com's offering….
NetSPI Celebrates 35% Organic Revenue Growth in 2020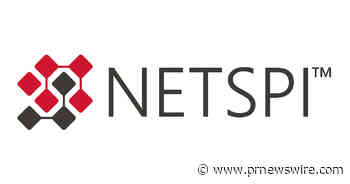 MINNEAPOLIS, Jan. 26, 2021 /PRNewswire/ — NetSPI, the leader in enterprise security testing and vulnerability management, achieved 35% organic revenue growth in fiscal year 2020, added over 150 new clients, and expanded its team to more than 200 employees. NetSPI's Penetration Testing as…
InventHelp Inventor Develops Protective Accessory for Massage Table Pillows (CCT-4514)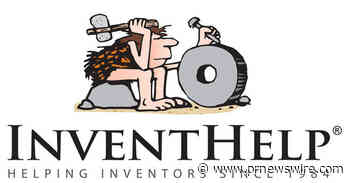 PITTSBURGH, Jan. 26, 2021 /PRNewswire/ — "I enjoy getting massages but I thought there could be a way to prevent my face from coming into contact with dirt, germs or bacteria that may be on the massage table pillow," said an inventor, from Mt. Vernon, Ohio, "so I invented the MASSAGE…
Gong Rujing habla sobre cómo funciona la IA para responder a la crisis de COVID-19 en Davos 2O21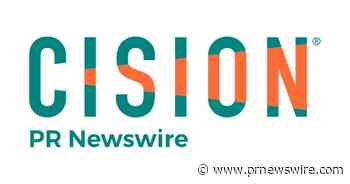 – La fundadora de Yidu Tech, Gong Rujing, habla sobre cómo funciona la IA para responder a la crisis de la COVID-19 en Davos 2O21 DAVOS, Suiza, 26 de enero de 2021 /PRNewswire/ — "Las tecnologías innovadoras como la IA se han convertido en aliados en la lucha contra la pandemia de…
Endo1 Partners Adds 31 New Practices to Growing Platform In 2020, Strengthening Its Position In The Endodontic Sector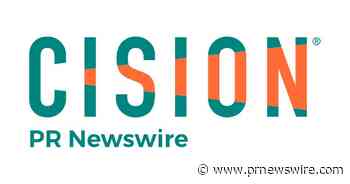 HOUSTON, Jan. 26, 2021 /PRNewswire/ — Endo1 Partners (Endo1), the first-ever Endodontic Partnership Organization (EPO), just wrapped up its most successful fiscal year, announcing rapid growth across multiple markets in the U.S. The Company expanded into six new states in 2020, adding…
Clayton Announces "Garage Sale" for New Home Buyers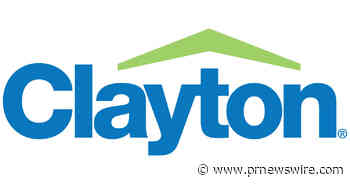 MARYVILLE, Tenn., Jan. 26, 2021 /PRNewswire/ — Clayton Homes, the Retail division of Clayton off-site built homes, announces a promotion with Tuff Shed® and other select garage and carport contractors to provide affordable garage options for new home buyers. The Garage Sale offers…
CGTN: Ramię w ramię: Chiny wzywają do podjęcia wielostronnych działań zmierzających do rozwiązania światowego kryzysu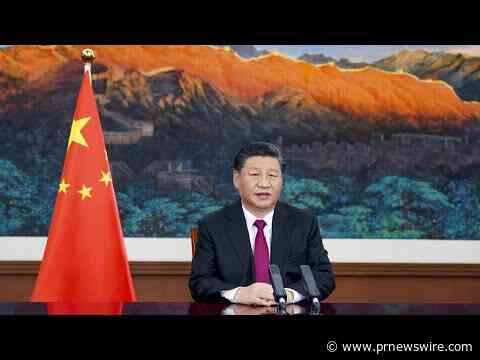 PEKIN, 26 stycznia 2021 r. /PRNewswire/ — Z uwagi na pandemię, która znacząco obciążyła światowy sektor zdrowia publicznego i pogrążyła globalną gospodarkę w głębokiej recesji, miliony ludzi w roku 2020 doświadczyły okresów lęku i niepewności, które niestety wydłużyły się z powodu…
Infolob Appoints Oracle Cloud and Community Leader Satyendra Pasalapudi as Managing Director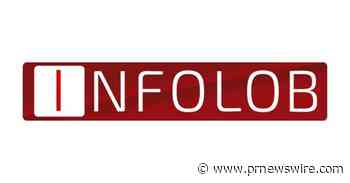 IRVING, Texas, Jan. 26, 2021 /PRNewswire/ — Infolob Solutions, Inc., announces the arrival of Satyendra Pasalapudi as Managing Director, undertaking the responsibility to expand the company's presence in the regions of EMEA, APAC, and Latin America. Strengthening our Oracle technology…
Frost & Sullivan Ranks Bright Pattern as One of the "Most Trusted Emerging Vendors in Europe" in the Latest Radar Report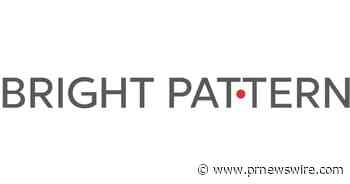 SOUTH SAN FRANCISCO, Calif., Jan. 26, 2021 /PRNewswire/ — Bright Pattern announced its placement as a top vendor in the latest Frost & Sullivan 2020 Europe Radar Report. Coming off of a record growth year for Bright Pattern with over 100% bookings growth, the company is being recognized…
CGTN: Čína považuje zimní olympijské hry v Pekingu za příležitost k propagaci ledních a zimních sportů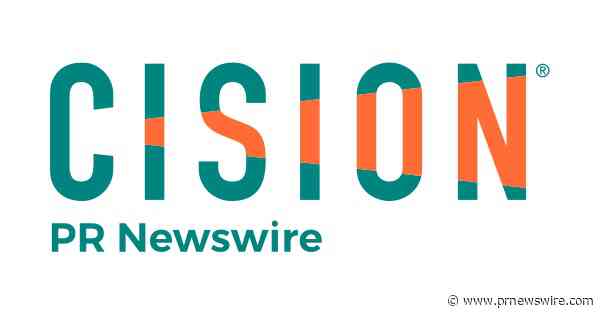 PEKING, 26. ledna 2021 /PRNewswire/ — V době kdy svět stále čelí pandemii COVID-19 a Čína řeší sporadická ohniska nákazy, dospěly přípravy na zimní olympijské hry v Pekingu, které se budou konat v roce 2022, do kritické fáze. V pondělí čínský prezident Si Ťin-pching řekl, že se domnívá,…
Qontigo Becomes a Principles for Responsible Investment Signatory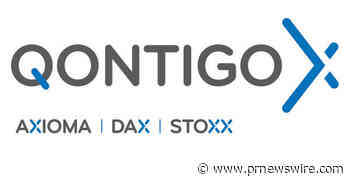 NEW YORK, Jan. 26, 2021 /PRNewswire/ — Qontigo has become a signatory to the Principles for Responsible Investment (PRI), the United Nations-supported proponent of responsible investing, underscoring Qontigo's commitment to advance sustainability in the global investment community….
Full-Service Multifamily Amenities Provider Valet Living Announces National Partnership Agreement With Lincoln Property Company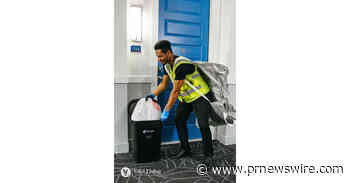 TAMPA, Fla., Jan. 26, 2021 /PRNewswire/ — Valet Living, the only nationally recognized full-service amenities provider to the multifamily housing industry, is announcing an expanded national partnership agreement with Lincoln Property Company to bring best-in-class amenity services to…
Focus Brands Announces New Addition to Board of Directors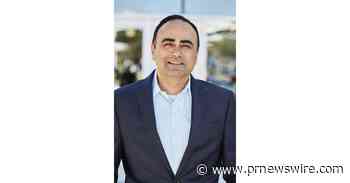 ATLANTA, Jan. 26, 2021 /PRNewswire/ — Focus Brands®, parent company of iconic brands Auntie Anne's®, Carvel®, Cinnabon®, Jamba®, Moe's Southwest Grill®, McAlister's Deli® and Schlotzsky's®, today announced the addition of Gurmeet Singh to its Board of Directors, effective immediately….
Guayaquil, abre inscripciones a proyectos socioambientales de América Latina para los "Oscars Del Medio Ambiente"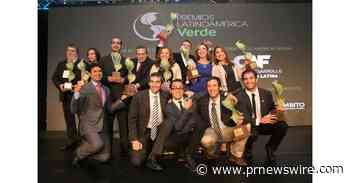 GUAYAQUIL, Ecuador, 26 de enero de 2020 /PRNewswire/ — Hasta el 15 de febrero a través de la página web: www.premioslatinoamericaverde.com los proyectos sociales y ambientales de toda América Latina podrán formar parte del Festival de Sostenibilidad más relevante del mundo, PREMIOS…
On the Heels of President Biden's Inauguration, International Leaders Provide Roadmap for the Way Forward In China-US Relations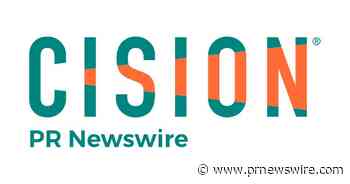 HONG KONG, Jan. 26, 2021 /PRNewswire/ — At a pivotal point in China-US relations, in the midst of COVID-19, and days following the inauguration of President Joe Biden, the United States and China are facing profound changes in their relationship and must work to bring stability back to…
V šiestich európskych krajinách bol spustený online predaj alkalických batérií ChiQ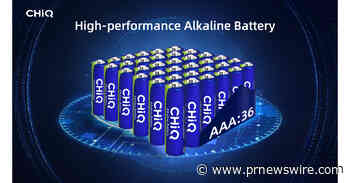 BERLIN, 26. januára 2021 /PRNewswire/ — Vysoko výkonné alkalické batérie ChiQ firmy Changhong majú za sebou oficiálny debut v šiestich európskych krajinách, vrátane Nemecka, Francúzska, Španielska, Holandska, Poľska a Belgicka, kde bol od 15. januára zahájený ich online predaj…
NORTH HIGHLAND 2021 BEACON REPORT: Business leaders cite cybersecurity, operational efficiency and customer experience as this year's top priorities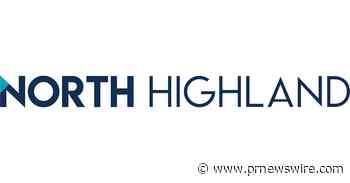 ATLANTA, Jan. 26, 2021 /PRNewswire/ — Eighty-three percent of senior business executives at $1 billion+ companies across industry sectors rate cyber security their top priority for this year, followed closely by operational efficiency (80%) and customer experience (79%), according to the…
Laserfiche Announces 2020 Laserfiche Run Smarter® Award Winners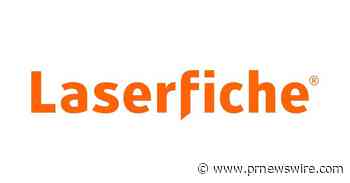 LONG BEACH, Calif., Jan. 26, 2021 /PRNewswire/ — Laserfiche — the leading SaaS provider of intelligent content management and business process automation — today announced the winners of the 2020 Laserfiche Run Smarter® Awards. The Laserfiche Run Smarter Awards were first launched in…
TicketVault adds Gordon Atkins to its Advisory Board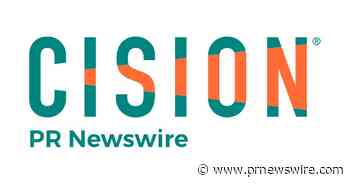 LINCOLNWOOD, Ill., Jan. 26, 2021 /PRNewswire/ — TicketVault, the leading ticket pricing and distribution platform, announced today the appointment of Gordon Atkins to its Advisory Board. The Advisory Board, composed of distinguished industry leaders, works closely with TicketVault's…
S&P CoreLogic Case-Shiller Index Shows Annual Home Price Gains Climbed To 9.5% In November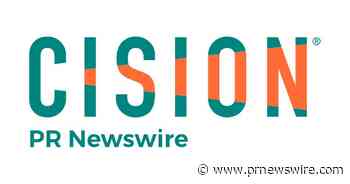 NEW YORK, Jan. 26, 2021 /PRNewswire/ — S&P Dow Jones Indices today released the latest results for the S&P CoreLogic Case-Shiller Indices, the leading measure of U.S. home prices. Data released today for November 2020 show that home prices continue to increase across the U.S. More than…
Source: https://www.newslocker.com/en-us/profession/pr-public-relations/jaws-spitfire-acquisition-corporation-announces-the-separate-trading-of-its-class-a-ordinary-shares-and-warrants-commencing-january-25-2021/