Chico, California, Oct. 13, 2020 (GLOBE NEWSWIRE) — (via Blockchain Wire) CloudCoin, the first cloud-based currency that acts as digital cash and is built on the most private, energy-efficient, fee-free monetary system in the world, today announced CloudCoin Ethereum, an iteration of cloud currency that enables a one-to-one exchange for real CloudCoins, now available on Bitcoin.com Exchange. CloudCoin Ethereum allows token holders to quickly trade CloudCoins (CC) to CloudCoin Ethereum (CCE) and back with ease– and is the first phase of fully integrating CloudCoin directly into Bitcoin.com.
CloudCoin is a file-based currency that can be shared via email-to-email transfer and is built on DNS instead of blockchain. It's USPTO patented DNS-based authentication protocol, known as RAIDA, enables the fastest, most secure transactions of CloudCoins, which cannot be counterfeited, lost or stolen. Initially, users could only access CloudCoins by creating a Proton Mail account or via a Skywallet. Listing on Bitcoin.com now makes CloudCoins more accessible amongst other major cryptocurrencies, allowing anyone with Ethereum to make use of its innovative monetary system.
"CloudCoin is a project unlike any other in the crypto field, and with our dedicated and tech-savvy team we've found a way to get this token listed on our platform, and available to trade with other popular coins and tokens among our community," said Danish Chaudhry, Head of Bitcoin.com Exchange. "I believe this project will stand the test of time, and revolutionize other platforms looking towards multiple technologies to list their token. With CloudCoin's speed, it's practically a no brainer."
CloudCoin was designed from the "Theory of Perfect Money," a concept developed by CloudCoin Founder and CEO Sean Worthington, that suggests perfect money should be private, scalable, fast to transact and prevent loss, theft, counterfeits and all system-wide failures. CloudCoin delivers in all aspects, offering data supremacy and quantum safety, meaning it cannot be taken down by hackers, governments or even nuclear weapons. The post-blockchain, next-gen digital currency uses nearly zero electricity and bandwidth, has a fixed amount so there is never any inflation; and it is totally file-based and can be stored in jpeg files or imported into software and video games. It can also be traded peer-to-peer instantly with no public ledgers, user accounts or fees. CloudCoin also features a "Skywallet" that allows people to send coins using easy to remember DNS names.
"We are honored to be listed on Bitcoin.com, one of the most globally respected crypto exchanges," said Sean Worthington, Founder and CEO of CloudCoin. "We are excited to expand our vision and provide more accessibility for CloudCoin, the next generation of digital currency."

"Bitcoin.com is all about pushing financial innovation and exploring new ways to address current problems in the blockchain economy,' said David Shin, head of Bitcoin.com Exchange." "We share in CloudCoin's vision to address critical issues and provide a fast and secure monetary system unlike anything we've ever seen."
Bitcoin.com exchange aims to make cryptocurrency trading accessible to everyone, anywhere in the world. With a monthly volume of nearly $20 billion, Bitcoin.com has also become a spot market for many other digital assets, making it a good fit for CloudCoin. With a quick and easy signup and two-factor-authentication, users can send crypto to new exchange wallets or buy with a credit card or bank transfer in no time. CloudCoins will be available on Bitcoin.com starting October 8, 2020. CloudCoins will be listed under the symbol 'CCE' and the available trading pairs CCE/BTC, CCE/ETH, and CCE/USDT.
For more information on CloudCoin and exchange listings, please visit https://cloudcoin.global/index.html.
About CloudCoin
CloudCoin is the world's first cloud-based digital currency and may be the only currency in operation today that is patented. Based on the Domain Name System (DNS) and not blockchain. Developed with a mission to overcome current flaws in the global currency market, CloudCoin cannot be counterfeited, doublespent, mined or lost and is 100% private and anonymous, requiring no public ledgers, accounts, encryption, nor any specific software or downloads. CloudCoin also features patented RAIDA technology and the fastest payment authentication system, enabling secure transactions of 100,000 CloudCoins in under 3.5 seconds. CloudCoin is one hundred percent scalable, private and energy efficient. For more information, visit https://cloudcoin.global.
About Bitcoin.com
Bitcoin.com Exchange's mission is to empower everyone to trade cryptocurrencies with ease and confidence, from first-time traders to advanced trading professionals. With high liquidity, 24/7 multilingual support and dozens of trading pairs complemented by high security, Bitcoin.com Exchange offers an attractive platform for trading any cryptocurrency. Within two months since launch, the exchange has already on-boarded more than 18,000 users and continues to steadily grow. In the near future, SLP token support will be added, enabling SLP developers to easily scale their token projects. https://exchange.bitcoin.com/
Formats available:
Source: www.globenewswire.com
Author: CloudCoin
MAX Exchange Token Market Capitalization Achieves $235,282.12 (MAX)
MAX Exchange Token (CURRENCY:MAX) traded up 1% against the US dollar during the 1-day period ending at 7:00 AM Eastern on October 13th. One MAX Exchange Token token can currently be bought for approximately $0.13 or 0.00001136 BTC on popular cryptocurrency exchanges. MAX Exchange Token has a total market capitalization of $235,282.12 and $12,136.00 worth of MAX Exchange Token was traded on exchanges in the last day. Over the last seven days, MAX Exchange Token has traded 6.2% higher against the US dollar.
Here is how related cryptocurrencies have performed over the last day:
Cosmos (ATOM) traded 0.8% higher against the dollar and now trades at $6.06 or 0.00052605 BTC.
Wrapped Bitcoin (WBTC) traded 1.3% higher against the dollar and now trades at $11,514.22 or 0.99980455 BTC.
Dash (DASH) traded 0.1% lower against the dollar and now trades at $72.30 or 0.00627784 BTC.
Creditcoin (CTC) traded down 0.9% against the dollar and now trades at $0.60 or 0.00005176 BTC.
Compound (COMP) traded up 1.2% against the dollar and now trades at $117.27 or 0.01018266 BTC.
Decred (DCR) traded down 0.6% against the dollar and now trades at $12.08 or 0.00104886 BTC.
Oasis City (OSC) traded flat against the dollar and now trades at $0.0514 or 0.00000627 BTC.
MINDOL (MIN) traded down 6.9% against the dollar and now trades at $0.66 or 0.00005729 BTC.
Bitcoin Diamond (BCD) traded 0.4% lower against the dollar and now trades at $0.54 or 0.00004678 BTC.
Hshare (HSR) traded 29.9% lower against the dollar and now trades at $2.26 or 0.00034804 BTC.
MAX Exchange Token Token Profile
MAX is a PoW/PoS token that uses the SHA3 hashing algorithm. Its genesis date was February 6th, 2014. MAX Exchange Token's total supply is 359,861,620 tokens and its circulating supply is 1,798,551 tokens. MAX Exchange Token's official Twitter account is @maxcoinproject. The official website for MAX Exchange Token is max.maicoin.com.
Buying and Selling MAX Exchange Token
MAX Exchange Token can be bought or sold on these cryptocurrency exchanges: . It is usually not currently possible to purchase alternative cryptocurrencies such as MAX Exchange Token directly using US dollars. Investors seeking to trade MAX Exchange Token should first purchase Bitcoin or Ethereum using an exchange that deals in US dollars such as Gemini, Coinbase or GDAX. Investors can then use their newly-acquired Bitcoin or Ethereum to purchase MAX Exchange Token using one of the exchanges listed above.
Receive News & Updates for MAX Exchange Token Daily – Enter your email address below to receive a concise daily summary of the latest news and updates for MAX Exchange Token and related cryptocurrencies with MarketBeat.com's FREE CryptoBeat newsletter.
Source: www.thelincolnianonline.com
Author: Donald Scott
What is the mid-market rate of GBP (British Pound Sterling) / USD (US Dollar) on Tuesday October 13, 2020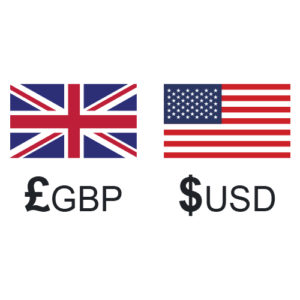 Ready for the mid-market exchange rate of GBP (British Pound Sterling) / USD (US Dollar) for Tuesday October 13, 2020?
The current rates for GBP (British Pound Sterling) / USD (US Dollar) are available in this article. As a top finance news site the Born2Invest team has analysed the latest forex market data to bring you live information that enables you to make the right forex trading call every day.
Tuesday October 13, 2020 1 GBP (British Pound Sterling) is 1.301499 of USD (US Dollar) .
Remember to always trade using a reputable broker. It's also possible to apply many forex concepts to cryptocurrency trading.
Forex trading is risky and complicated. There are countless pairs to choose from and it's easy for a novice trader to become overwhelmed. Information is power and Born2Invest has curated some beginners forex trading tips to help you get started.
Currency pairs are the foundation of forex trading. Whenever you purchase one currency you sell another. Every pair has a base currency, in this example GBP (British Pound Sterling) and a quote currency, or USD (US Dollar).
A currency pair represents how much quote currency, or USD (US Dollar), that needs to be spent in order to purchase one unit of GBP (British Pound Sterling), the base currency. In the current example you would need to spend 1.301499 of USD (US Dollar) in order to purchase 1 GBP (British Pound Sterling).
Forex pairs can be grouped into three main categories; the majors, the commodity currencies, and the cross currencies:
Major currencies are the most commonly traded currencies on the market. Different publications will use different criteria but pretty much every list will include EUR/USD, USD/JPY, GBP/USD, and USD/CHF
ll Commodity currencies are currency pairs that are closely linked to commodities such as oil, iron ore, and coal. Common examples include AUD/USD and USD/CAD
Cross currencies include all currency pairs that don't include USD. Examples include EUR/GBP and EUR/JPY.
While cryptocurrency trading shares many similarities to forex trading there are some key differences. Yes both markets are volatile and have the idea of "pairs" but cryptocurrencies are broadly unregulated and fall into a larger number of categories. The crypto market is complicated and very difficult for a novice investor to navigate.
To make matters more confusing most cryptocurrency trades take place on exchanges. These are typically unregulated and come with a higher degree of risk than using a broker. Many traders opt to use a CFD broker with crypto pairings.
Source: born2invest.com
CEO at P2P Bitcoin (BTC) Exchange Paxful Says Platform Aims to Onboard 2 Million Users by End of 2020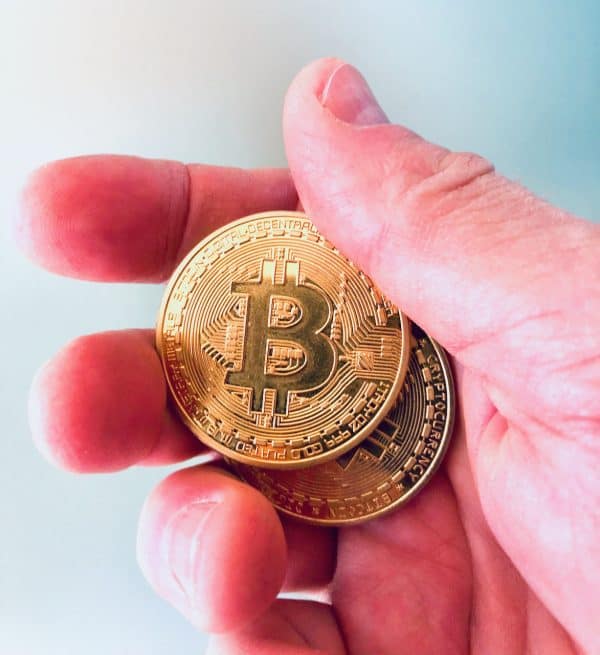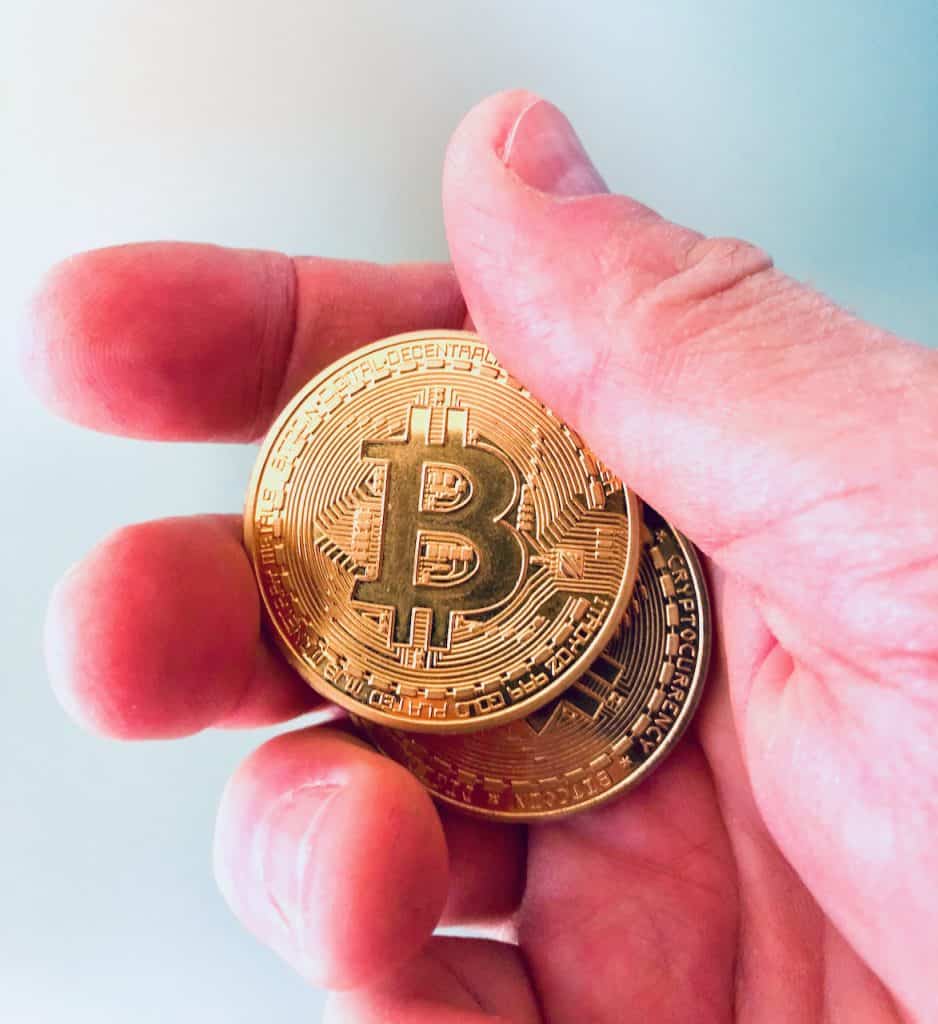 We just lately linked with Ray Youssef, the CEO at Paxful, a number one peer to look Bitcoin alternate, which reported a 274% enhance in new registrations in Turkey, through the previous yr, on its platform. There was additionally a mean of $65,000+ in month-to-month commerce quantity from Turkish markets.
Throughout our dialog, Ray talked about Paxful's ongoing progress and growth technique. He defined that his group continues to deal with enabling larger monetary inclusion by offering entry to key companies that assist individuals generate extra earnings.
Paxful just lately added help for Tether (USDT), the world's largest (by market cap) stablecoin. At present, the alternate has introduced a number of different updates.
Our dialogue with Ray is shared under.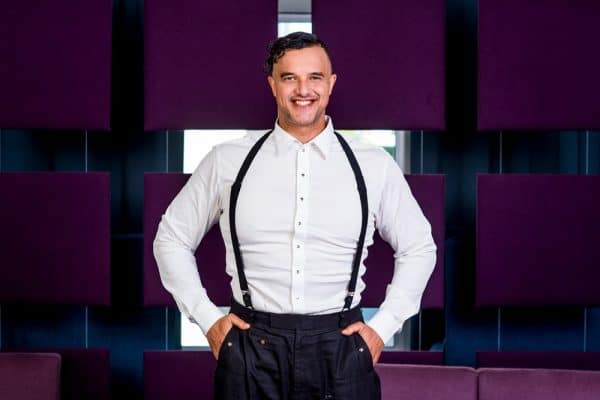 Ray Youssef: It's positively so much to do with the latest devaluation of the native foreign money Lira, after which the federal government determined to deal with blockchain adoption and, naturally, so did the native inhabitants. Paxful supplies extra currencies and fee choices than some other Peer-to-Peer crypto platform on the market, so for Turkish crypto lovers, it was, most definitely, a no brainer. Other than a wide range of fee strategies, we provide very low charges, 24/7 customer support, top-notch safety, and income-generating alternatives.
Ray Youssef: All DeFi trades are peer-to-peer in nature as they occur on a blockchain. P2P affords monetary companies to individuals primarily based on actual use circumstances like funds, remittance, wealth preservation, and e-commerce. However individuals additionally yearn for the steadiness that stablecoins can deliver.
The business has seen a surging demand for a secure digital foreign money amid fears of an financial recession in each conventional and digital markets and stablecoins are an ideal technique to defend belongings from market fluctuations. Additionally, cryptocurrency of a secure worth shields the funds from foreign money devaluation (like with Lira) and offers entry to worldwide crypto platforms with the potential to extend investments within the international market.
Ray Youssef: It's not nearly enterprise progress. It's in regards to the individuals. We all the time hearken to our customers. We perceive that they go to Paxful to generate earnings and switch to crypto for stability when their nationwide foreign money is affected by inflation. We hope that increasing our portfolio with secure tokens can support them to be extra in charge of their funds.
Customers can now hedge i.e. defend their funds from worth volatility and commerce stablecoin equally to that of Bitcoin. It opens an entire sea of alternatives, particularly for individuals in struggling nations, who don't have a strong residence foreign money. We're including increasingly secure tokens giving so many individuals entry to the worldwide crypto area and monetary companies which are a secure various to conventional banking techniques.
Ray Youssef: We're seeking to onboard a further 2 million customers by the tip of 2020 and we're very a lot on monitor. Including extra cryptocurrencies to the platform can also be within the pipeline, and will probably be an enormous transfer for positive.
We all the time search for corporations sharing an analogous objective of monetary inclusion and for the subsequent few years Paxful might be engaged on increasing our P2P Alliance, the corporate's initiative to unite a strong distributed community of companions to assist extra individuals be financially impartial.
After all, doubling the income is one in all our long-term objectives, however I wish to deal with social good. A precedence for us is to take our #BuiltwithBitcoin initiative to a brand new stage; with giving again and high quality schooling at its core, Paxful might be broadening the scope of #BuiltwithBitcoin within the subsequent few years, coming into new areas and widening academic capabilities.
To assist maximize the standard of our operations we're engaged on bettering our product each day and our builders have achieved a tremendous job thus far. Paxful is on the highway in the direction of a bunch of thrilling updates that our customers will certainly respect. We all the time hear and implement our customers' suggestions, they're those who actually assist us develop and evolve.
Ray Youssef: Monetary inclusion and giving again is what introduced Paxful into existence, it drives our enterprise to ensure everybody has entry to finance and might take management of their cash. Paxful fights for financial equality. Folks in struggling economies typically lack entry to conventional banking, and our platform permits them to take management of their funds by providing native fee strategies that may be accessed by means of their native foreign money.
With greater than 300 fee strategies in addition to most currencies (over 150) anybody can discover a appropriate fee methodology of their residence foreign money. Think about with the ability to get cryptocurrency, hedge your funds in stablecoins, make investments, commerce, or ship cash overseas with out having a checking account or the necessity to convert to standard currencies – we assist the underbanked and unbanked all over the world.
My private dream, which changed into an epic #Builtwithbitcoin initiative has a objective of constructing 100 colleges with secure ingesting water amenities and sustainable gardens for agriculture for communities within the rising economies. But it surely doesn't cease at that. When COVID-19 hit, we launched an Africa Fund with $15,000 and matched all bitcoin donations as much as the mentioned sum.
We helped present households in want with important provides through the pandemic in South Africa, Kenya, and Nigeria. We're on the way in which to finalizing our fourth college in Nigeria – the initiative has been an enormous success and showcases the facility of Bitcoin in philanthropy.
Paxful additionally creates additional earnings alternatives through the Peer program (friends are a brand new wave of entrepreneurs dedicated to supporting our platform) and for his or her efforts, we provide a beneficiant fee, subsidies, and even month-to-month compensation in bitcoin. As you'll be able to see, we try to assist the communities in many alternative methods.
Source: gentlecrypto.com