Sam Bankman-Fried, the CEO of Hong Kong-based cryptocurrency derivatives exchange FTX, donated $5.2 million to vice president Joe Biden's presidential campaign.
As The Wall Street Journal reported on Oct. 28, Biden's presidential campaign received a total of $79.5 million from the top 100 donors describing themselves as CEOs. Bankman-Fried is reportedly the second-largest "CEO-contributor" to the campaign after Michael Bloomberg, a co-founder of the eponymous financial and media company, who donated $56 million.
The major contributions by CEOs to both Biden and current president Donald Trump are still only a drop in the bucket. Both campaigns together with their outside backers raised $2.2 billion dollars.
While Bankman-Fried is a "relative newcomer to political spending," according to The Wall Street Journal, FTX has already dabbled in the arena.
In February 2020, FTX set up a futures contract designed to allow traders to bet on Trump's reelection in 2020. Dubbed Trump token, the contract expires to $1 if Trump wins the 2020 US presidential general election, and $0 if he loses. According to the latest recorded data, the majority of traders have put their bets on "Trump Lose." FTX subsequently launched a similar futures contract for Trump's rival Biden.
At publishing time, votes for the American presidential election are still being tallied, with declared winner so far.
Source: www.bitcoindoorway.com
Author: by admin
Gold Price Expected to Rally Despite Concerns About Lockdown 2.0
Gold industry players say the inevitable printing of new money by the U.S. will lead to an increase in the circulating supply of fiat currency. This increase, in turn, will further dilute the value of U.S. currency and thus diminish its perceived status as the world's foremost reserve currency. The gold industry players also add that the resultant depreciation of the dollar will likely boost the price of the precious metal in the medium to long term.
Gold, which went down slightly on the eve of the U.S. elections, is widely regarded as an alternative and a better store of value. In August, a few months after the U.S. government released stimulus checks to cushion American citizens and businesses, the spot price of gold touched a new all-time high of $2,058.
However, as Stephen Innes, a strategist at financial services firm Axi, explains in a report, there are expectations that a potential Biden administration to will approve a "substantial Covid-19 stimulus program." According to him, this will "weaken the dollar and boost gold value in response."
Similarly, Guido van Stijn, managing director of Aurus Technologies tells News.bitcoin.com that another round of stimulus checks is coming irrespective of the winner of the U.S. presidency. Stijn says:
With both [Biden and Trump] having expressed their support for various quantitive easing measures, (so) we can expect a bullish mid-to-long term gold price increase, regardless of who is elected.
However, the expected deluge of new money might not deliver the desired outcome, as some anticipate due to surging cases of new Covid-19 infections. As fears grow that a second wave of the infections will result in more fatalities, countries like England and France have since announced new lockdown measures.
If more countries, including the United States, go the route of lockdowns, this will not be good news for gold as Innes explains:
Gold traders are worried that these lockdowns could lead to deflationary pressures … gold's next trade is really for a reflation trade.
The previous lockdowns saw demand for some goods and services dropping which caused their prices to drop as well, as falling prices or deflation diminishes the appeal of gold as a store of value drops as well.
Still, it remains to be seen if more countries are going to reintroduce lockdown restrictions. Meanwhile, at the time of writing, the spot price for gold was $1,895.72.
Do you agree that more quantitative easing will boost the price of gold? Share your thoughts in the comments section below.
The post Gold Price Expected to Rally Despite Concerns About Lockdown 2.0 appeared first on Bitcoin News.
https://news.bitcoin.com/gold-price-expected-to-rally-despite-concerns-about-lockdown-2-0/
The post Gold Price Expected to Rally Despite Concerns About Lockdown 2.0 appeared first on BTC Ethereum Crypto Currency Blog.
Source: cryptomoneyteam.co
Author: By TeamMMG
Bitcoin.com Exchange Reveals Role in the Cryptopia Rescue Group | Promoted Bitcoin News
The world-class trading platform, Bitcoin.com Exchange announced it's participating in the Cryptopia Exchange rescue consortium in order to help redistribute coins to customers. Bitcoin.com's trading platform will provide an exchange environment in order to bolster the Cryptopia Rescue redistribution plan.
Back in January 2019, the New Zealand cryptocurrency trading platform Cryptopia Exchange suffered a major breach and it affected 2.3 million account holders from all around the world. Estimates note that roughly $860 million worth of cryptocurrency was held on the exchange before the hack. Bitcoin.com is pleased to announce that our exchange will assist a rescue program dedicated to helping Cryptopia account holders.
Bitcoin.com Exchange has joined a consortium called the "Cryptopia Rescue" program, and it will produce a platform to distribute coins to Cryptopia Exchange Account Holders. The group formed in order to create a class action against the Liquidator, Grant Thornton.
Victor Cattermole, a Cryptopia Rescue spokesperson said:
The liquidator was proposing to write off more than 50% of the coin holdings. In our alternative plan, we have established a relationship with Bitcoin.com to provide an exchange environment to emulate the Cryptopia model so that all coins can be redistributed.
Currently, the Cryptopia Rescue team is working to connect with as many account holders as possible. The plan is to do everything possible to provide the best resolution to Cryptopia's former customers. Since launching on September 2, 2019, the premier Bitcoin.com Exchange has provided customers with a professional trading engine combined with top-of-the-line security practices.
Speaking about joining the Cryptopia Rescue effort, Danish Chaudhry, CEO of Bitcoin.com Exchange explained the exchange team looks forward to helping the crypto community.
"We take this role very seriously within the consortium," Chaudhry stressed. "[Bitcoin.com Exchange] will do everything we can as a united group to provide the best-in-class platform to redistribute Cryptopia account holders their coins via our exchange," he added.
There are five limitations Cryptopia Exchange Account Holders need to take into account.
The Cryptopia trustee is independent of Bitcoin.com Exchange.
Claim information is stored only on the trustee's servers, not on Bitcoin.com Exchange's servers.
Claim information is private between clients and the trustee.
Bitcoin.com Exchange is not involved in approving or denying claims.
Bitcoin.com Exchange does not determine when claims are distributed.
When the Cryptopia Exchange trustee completes the claim approval process and selects a distribution date, a provided payout support plan for distribution may be added. Customers that have any questions or issues with the Cryptopia claim process will need to contact Cryptopia support.
What do you think about the Bitcoin.com Exchange providing support to Cryptopia account holders? Let us know what you think about this subject in the comments section below.
Bitcoin.com Exchange, claims, Crypto exchange hack, Cryptocurrency, Cryptopia Exchange Account Holders, Cryptopia Rescue, Cryptopia Rescue Group, Danish Chaudhry, Grant Thornton, liquidator, Promoted, redistribution, support, Victor Cattermole
Spot-markets for Bitcoin, Bitcoin Cash, Ripple, Litecoin and more. Start your trading here.
Disclaimer: This article is for informational purposes only. It is not a direct offer or solicitation of an offer to buy or sell, or a recommendation or endorsement of any products, services, or companies. Bitcoin.com does not provide investment, tax, legal, or accounting advice. Neither the company nor the author is responsible, directly or indirectly, for any damage or loss caused or alleged to be caused by or in connection with the use of or reliance on any content, goods or services mentioned in this article.
Source: news.bitcoin.com
Author: Promoted
by
Bitcoin.com
What is the exchange rate of EUR (Euro) / USD (US Dollar) on Thursday November 5, 2020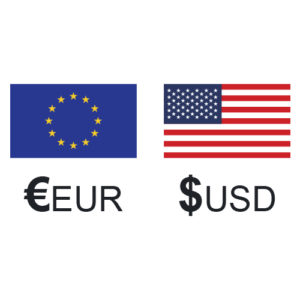 Get the latest mid-market rate for EUR (Euro) / USD (US Dollar) for Thursday November 5, 2020 right here.
The latest rates for EUR (Euro) / USD (US Dollar) are available below. As a leading finance news site the team at Born2Invest collates and analyses the latest Forex Market data to bring you live information to help you make the right forex trading decisions.
Thursday November 5, 2020 1 EUR (Euro) is worth 1.183327 of USD (US Dollar) .
Remember to always trade with a reputable broker. It's also possible to apply forex concepts to cryptocurrency trading.
Forex trading is inherently risky and there are countless forex pairs to choose from. The only way to make a profit from forex trading is to understand how the market works. Luckily for you the Born2Invest forex team has collated some forex trading tips to get you started.
Forex trades are always made using currency pairs. Whenever you buy one currency you are selling another. In every pair there is a base currency, for example EUR (Euro) and a quote currency, which would be USD (US Dollar).
The price of a currency pair represents the amount of quote currency, or USD (US Dollar), that you will need to spend in order to purchase a single unit of EUR (Euro), the base currency. So using the current example you would need to spend 1.183327 of USD (US Dollar) in order to purchase 1 EUR (Euro).
Forex pairs fall into three categories; the majors, the commodity currencies, and the cross currencies:
Major currencies represent the most commonly traded currencies on the market. Different brokers will use different criteria, but almost all lists will include EUR/USD, USD/JPY, GBP/USD, and USD/CHF
Commodity currencies are currency pairs whose price is closely tied to commodities such as oil, iron ore, and coal. Commonly cited examples are AUD/USD and USD/CAD
Cross currencies are all currency pairs that don't include USD. Examples include EUR/GBP and EUR/JPY.
Cryptocurrency trading shares many similarities to forex trading. Specifically the concepts of currency pairs and high price volatility. That being said there are some key differences. Cryptocurrencies don't operate like fiat currency and many are tied to a project or product. The crypto market is also highly unregulated, which makes it inherently risky compared to trading forex.
Additionally most cryptocurrency trades happen on exchanges. These are generally unregulated and come with a certain degree of risk that many investors would find unacceptable. One alternative is to trade using a CFD broker which allows crypto pairings, but this means you will not directly own and cryptocurrency you buy.
Source: born2invest.com
Crypto.com Announces Turkish Language App and Exchange – news.kuaidiantou.vip
November 5, 2020 — Crypto.com has announced the release of a Turkish language version of its popular App and Exchange. Following the release of seven local languages in the last two months, including Spanish, French, Korean, Italian, Portuguese, Traditional and Simplified Chinese, this release expands the platform's reach to 75 million Turkish speakers who can now enjoy the all-in-one crypto platform in their native language.Â
"Turkey is an important market for us, both from a geographic perspective due to its location between east and west and the strong affinity its citizens have with cryptocurrency. Around one in five Turks have used or owned digital assets, which is remarkable." acknowledged Mariana Gospodinova, Crypto.com's Europe GM.Â
Turkey has cultivated a reputation as one of the world's best locations for blockchain and cryptocurrency adoption in recent years. The fintech-positive country was ranked top of a list of mainly European nations in an ING International Survey on New Technologies last September, with 62% of citizens said to have a "positive attitude towards cryptocurrencies."
The Turkish language version of the Crypto.com App and Exchange can be accessed by:Â
Selecting Türkçe in Settings > Language on the Crypto.com App, orÂ
Selecting Türkçe on the top right-hand corner of the Crypto.com Exchange.
Join Crypto.com's dedicated Turkish-language Telegram channel [https://t.me/Cryptocom_TR] to connect with the Turkish community. Customer support is also available in Turkish via in-app chat, email and web.
Crypto.com has made a commitment to delivering on its mission to accelerate the world's transition to cryptocurrency this year by releasing a succession of localized apps. This month, the platform announced that it had surpassed five million worldwide users, just three months after it reached the three million mark. The platform's aim is to reach 100 million users within five years.
Crypto.com was founded in 2016 on a simple belief: it's a basic human right for everyone to control their money, data and identity. Crypto.com serves over 5 million customers today, providing them with a powerful alternative to traditional financial services through the Crypto.com App, the Crypto.com Card, the Crypto.com Exchange and Crypto.com DeFi Wallet. Crypto.com is built on a solid foundation of security, privacy and compliance and is the first cryptocurrency company in the world to have ISO/IEC 27701:2019, CCSS Level 3, ISO27001:2013 and PCI:DSS 3.2.1, Level 1 compliance. Crypto.com is headquartered in Hong Kong with a 600+ strong team. Find out more by visiting https://crypto.com.Â
Like BTCMANAGER? Send us a tip!
Source: news.staging.app.kuaidiantou.vip
OKCoin Announces 5X Referral Reward for Netherlands Customers as Part of Continued European Expansion
VALLETTA, Malta and AMSTERDAM, Nov. 5, 2020 /PRNewswire/ — OKCoin, the global, regulated fiat-focused crypto asset exchange, is today celebrating continued expansion in Europe in anticipation of regulatory approval from the Dutch Central Bank this year with a limited promotion for Netherlands customers. OKCoin users can participate in euro spot trading for 20 digital assets including bitcoin (BTC), ethereum (ETH), and bitcoin cash (BCH).
The promotion will grant the next 25 users from the Netherlands who register and trade on the OKCoin exchange €50, a 5X increase in the standard OKCoin referral program. For existing OKCoin customers, anyone that refers a friend will also receive €50 in bitcoin.
OKCoin has been serving Netherlands customers since 2018 and in the summer of 2019 launched the OKCoin Europe office in Malta, while also adding a Euro pairing. In May 2020, OKCoin registered with the Dutch Central Bank (DNB) as a crypto service provider offering crypto-to-fiat exchange services. The registration requirements were issued by the DNB in April 2020 and enforces the Fourth Anti-Money Laundering Directive (AMLD4) in the Netherlands.
"There is a bustling crypto community in the Netherlands and Amsterdam has played a pivotal role in driving early adoption of bitcoin and digital payments, going back as far as DigiCash setting up in Amsterdam in 1990 or even stretching back to the founding of the Amsterdam Stock Exchange in 1610. " said Gabor Nagy, Head of Business Development Europe, at OKCoin. "The enhanced Dutch anti-money laundering (AML) laws put in place are creating a safe environment for new investment in cryptocurrencies. With the lowest fees in the industry to buy and sell crypto with euros, a diverse portfolio of cryptoassets and easy onboarding to trading in minutes, we are excited to play a role in continuing to build the crypto community here."
For more information visit www.okcoin.com.
About OKCoin:
OKCoin is a global, regulated cryptocurrency exchange that enables customers to easily transition between crypto and fiat currency with the industry's lowest fees. OKCoin's advanced features provide a reliable, secure and frictionless trading experience, supporting customers across 184 countries to trade bitcoin, ethereum and more DeFI and crypto assets using multiple currencies including the US dollar, euro, and Singapore dollar. OKCoin is a registered money services business (MSB) with the Financial Crime Enforcement Network (FinCEN). Established in 2013 and headquartered in San Francisco, USA, OKCoin has offices in Hong Kong, Singapore, Malta, and Japan.
SOURCE OKCoin
https://www.okcoin.com/
Source: www.prnewswire.com
Author: OKCoin