Bitcoin slipped on Friday as it looked sure to close the week at a loss in the remaining three days of trading.
The benchmark cryptocurrency was down $230, or 2 percent, to $11,279 per token by 0456 UTC. It lost 0.7 percent so far in the week. Its downside mood resurfaced as the US dollar surged and hopes of finalizing the second coronavirus deal before the presidential election faded.
The US dollar index was looking to post its first weekly gain in three.
A resumption of stimulus talks earlier this week had prompted the Bitcoin price to grow by up to $1,000. Another fundamental tailwind was institutions that increased their exposure in the cryptocurrency against their long-term inflationary outlook.
But after US Treasury Secretary Stephen Mnuchin proposed to limit the stimulus size to $1.8 trillion, the deal went into another deadlock. The Democrats demanded a $2.3 trillion relief for American households and businesses that suffered losses amid the coronavirus-induced recession.
The prospect of lesser dollar liquidity raised its demand among investors. As a result, they got rid of a part of their risky allocations, impacting Bitcoin, stocks, and even gold.
However, Bitcoin fell harder than its traditional peers on Friday. Part of the reason was OKEx, an Asian cryptocurrency exchange, that suspended withdrawals after landing itself into a police investigation.
The exchange explained that one of its private key holders – those who are responsible for validating capital outflows with an extra set of digital keys – is "currently cooperating with a public security bureau." That has limited OKEx's authorization over the clients' funds. The exchange assured that the capital remains safe and secure nonetheless.
Withdrawals of digital assets/cryptocurrencies @OKEx are currently suspended. Other functions are up and running. Your funds and assets are safe and not affected. Details: https://t.co/vMehdsZs1b
We sincerely apologize for any inconvenience. Further announcements will be made. pic.twitter.com/t14l7z0EUL
— OKEx (@OKEx) October 16, 2020
Colin Wu, a China-based reporter, tweeted that an over-the-counter trader mistakenly received $74.5K worth of Chinese Yuan from a group that the police were hunting for a money laundering case.
"The Chinese government is cracking down on money laundering using cryptocurrency for telecom fraud, and centralized exchanges are in a very dangerous state," Mr. Wu claimed.
The presence of OKEx around a supposed money laundering investigation panicked traders with low-risk appetites. Bitcoin fell by more than $300 within hours the news went to the wire.
"It is literally lesson #1 in #Crypto school," asserted Kevin Svenson, an independent market analyst. "Not your keys, not your crypto. Bitcoin begins selling off as a result of the news."
Nevertheless, some analysts ignored the short-term price shocks over a more optimistic long-term outlook. Crypto Youtuber Lark Davis stated that Bitcoin could still recover to new highs, citing institutions that poured $800 million into its market via spot and shares market (Grayscale).
Source: cryptonewscloud.com
Author: admin
See author's posts
Chinese CEO Of OKEx Crypto Exchange 'Arrested' Again; Whales Bail
Star Xu, OKB coin founder and main man behind OKEx, missing in action.
OKEx users found out that they couldn't cash their chips early Friday as the founder of the cryptocurrency exchange was 'arrested'.
Mingxing Xu, also known as Star Xu, was reportedly being questioned by police, Chinese news agency Caixin reported today. The news from Caixin came shortly after OKEx issued an "Announcement on Suspension of Withdrawals " of crypto assets on its platform, meaning no one could get their money out. The company's digital coin, OKB, fell nearly 11%.
Some of the company's key personnel are said to be cooperating with an investigation into Star Xu and that shuttered accounts as of 11:00 am in Hong Kong. The company said that "other functions of OKEx are guaranteed to be normal" and "asset security is not affected."
Hong Kong-based crypto sources said that Xu may be being held to help an investigation into the backdoor listing of OK Group in Hong Kong in 2019 and is not related to the exchange's withdrawal issue.
Caixin also reported that Xu had been arrested at least a week ago and had not appeared at the company for many days. Mysteries abound. He was also part of a fraud investigation in 2018.
Looking at this from a the big picture: what does this mean for the industry in China?
The OKEx case is a clear reminder for the blockchain industry in China that it needs to be totally decentralized. It proves that only when there are no key owners of an organization (such as a crypto exchange) can it be immune from political influence and interference. Some industry insiders see decentralization solutions benefiting from problems such as this, as it is a reminder that so-called DeFi projects could be scaled to industries, other than finance, in order to protect against crises exemplified by today's OKEx withdrawal ban.
Some big crypto traders are moving on the actions out of OKEx. Some $56,557,316 was transferred from OKEx to Binance today. According to data by Glassnode, a total of 10,000 BTC (around $113 million) was withdrawn in two large batches in the past 48 hours.
"Chinese traders are still able to use other trading platforms, including decentralized exchanges, so temporary difficulties with one exchange will not have a significant impact on those traders," says Alexandr Denisov, CEO and co-founder of Deep Quant, a Russian software company specializing in algorithmic trading of cryptocurrencies. They are currently looking to partner with OKEx.
For the most part, people don't see this as a death knell to OKEx yet, or a shot across the bow of China and Hong Kong's crypto market.
"We don't know yet if they did anything unlawful at OKEx," says Kirill Bezverhi, CEO of Moscow based FinPR Agency, which works with blockchain and new tech companies in Russia. "I'm not sure that this is a sign that China has something against blockchain. In the short term, we can really see the outflow of deposits from the Chinese crypto exchanges today, simply because people are trying to reinsure themselves and protect their assets."
OKEx is one of China's three biggest exchanges, with more than $6 billion in daily trading volume. Some 1.1% of the circulating Bitcoin supply is held in OKEx cryptocurrency wallets.
Source: www.forbes.com
Author: Kenneth Rapoza
LINE launches a crypto asset lending service through its own Bitmax exchange
LVC Corporation, which manages the cryptocurrency direction of LINE, launches a service for lending in crypto assets through its own Bitmax exchange.
Users exchange Bitmax can give each other loans for scriptactive through the new service, the creditors will receive rent, which is similar to the interest on the Bank loan.
The rental fee for the crypto asset is charged every day, starting from the day after the rental. As part of the service, users will be able to borrow and borrow BTC, ETH, XRP, LTC, and BCH.
recall that in August, LINE released a cryptocurrency wallet and a blockchain platform that allows developers to create tokens, tokenize assets, and create dApps.
The Bitmax exchange was launched in 2018. At the same time, the LINE Blockchain Lab was created, which was engaged in creating the LINE Token Economy. LINE has received a license from the financial services Agency (FSA) to operate a cryptocurrency exchange.
Source: supplyhosting.com
Author: admin 16.10.2020 0 Comments
Paxful Teams Up With South Korean Cryptocurrency Giant Bithumb Global
NEW YORK, Oct. 16, 2020 /PRNewswire/ — Global peer-to-peer (P2P) cryptocurrency marketplace Paxful is highlighting the partnership with South Korea's leading cryptocurrency exchange Bithumb Global. With 8 million registered users, 1 million mobile app users, and a cumulative transaction volume of over 1 trillion USD, Bithumb Global is the most influential digital currency exchange in the country. Like Paxful, they're committed to providing opportunities to everyone in the world – the pooling of resources will help even more people gain access to financial freedom.
South Korea is an important component of the cryptocurrency market, with an abundance of technological developments and digital currency exchanges in the country, as well as a high number of crypto adopters among its population. Following the recent announcement of a test distribution of digital won (CBDC) by the central bank, the country is on the way to becoming one of the major crypto nations.
"We are pleased to partner with Paxful to provide our users with a fast, secure, and more convenient fiat-to-crypto gateway. This collaboration marks another milestone in our global expansion," said Javier Sim, co-founder and Managing Director of Bithumb Global.
Paxful will provide a fiat channel for Bithumb customers, giving access to over 300 different payment methods for buying cryptocurrencies. Acting as a fiat-to-crypto on-ramp, Paxful hopes the alliance will increase adoption, scalability, and real-world use cases for the entire cryptocurrency ecosystem.
"Paxful is proud to be joining hands with another industry leader whose goal is to remove the barriers for global transactions and bring financial inclusion to everyone. With growing global interest in digital currencies and blockchain technology, this partnership signals a move towards creating a truly global economy," says Ray Youssef, co-founder and CEO of Paxful.
To seal this exciting agreement, Paxful and Bithumb Global launched a 5,000 USDT giveaway; users who use the kiosk trading system will have the chance to win from a pool of 5,000 USDT for successful transactions in an event that will run till 31 October 2020.
About Paxful
Paxful is a people-powered marketplace for money transfers with anyone, anywhere, at any time. Their mission is to empower the forgotten underbanked around the world to have control of their money using peer-to-peer transactions. The company, founded in 2015, has over 4.5 million users globally who you can instantly buy and sell Bitcoin (BTC) and Tether (USDT) using over 300 payment methods.
As part of their mission, Paxful launched #BuiltWithBitcoin, a social good initiative to build 100 schools funded entirely by bitcoin all across emerging markets.
About Bithumb Global
Bithumb Global, part of the Bithumb family, is one of the biggest cryptocurrency exchanges based in Asia. Since its establishment, it has served millions of users around the world. Bithumb Global provides users with BTC, ETH, XRP, LTC, BSV, BCH, and other trading services like Spot and Margin Trading.
Media:
Nina Paragoso
[email protected]
Related Images
image1.png
SOURCE Paxful
Source: www.prnewswire.com
Author: Paxful
Top Crypto Exchange OKEx Under Investigation by Chinese Authorities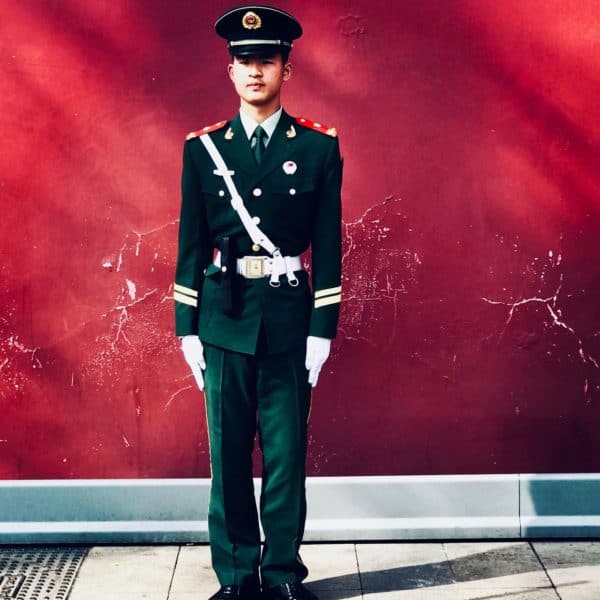 OKEx, a top 20 crypto exchange, is under investigation by Chinese authorities according to a report. OKEx provides both spot and crypto derivatives trading. It has been widely reported that the price of Bitcoin tanked as word leaked out and OKEx suspended all withdrawals. The waters have been muddied further as OKEx had announced the suspension with little additional information.
Withdrawals of digital assets/cryptocurrencies @OKEx are currently suspended. Other functions are up and running. Your funds and assets are safe and not affected. Details: https://t.co/vMehdsZs1b
We sincerely apologize for any inconvenience. Further announcements will be made. pic.twitter.com/t14l7z0EUL
— OKEx (@OKEx) October 16, 2020
These are not #OKEx addresses; @whale_alert and other third parties have mislabeled these addresses. Please only rely on official OKEx channels for up to date information. https://t.co/VgULVjkWPK pic.twitter.com/J5W6cu0svu
— Jay_OKEX_CEO (@JayHao8) October 16, 2020
A report in Bloomberg claimed that Chinese authorities were the cause of the suspension. To quote the report:
"An unidentified staffer responsible for users' private keys — accounts where crypto assets are stored — has been "out of touch" while cooperating with a police investigation, the Malta-based exchange said in a statement Friday. As a result, the company has halted all cryptocurrency withdrawals, without saying when they will resume. OKEx founder Star Xu was the staffer taken away, Caixin reported, citing two unidentified sources at the firm."
The publication referenced a post by OKEx:
"One of our private key holders is currently cooperating with a public security bureau in investigations where required. We have been out of touch with the concerned private key holder. As such, the associated authorization could not be completed. Pursuant to 8.1 Service Change and Interruption of the Terms of Service, OKEx may change the Service and/or may also interrupt, suspend or terminate the service at any time with or without prior notice. In order to act in the best interests of customers and deliver exceptional longtime customer service, we have decided to suspend digital assets/cryptocurrencies withdrawals as of [October 16, 2020 at 11:00 (Hong Kong Time)]. We assure that OKEx's other functions remain normal and stable and the security of your assets at OKEx will not affected."
The FT confirmed that OKEx was "co-operating in the inquiry launched by a public security bureau in China," but did not provide any additional insight into the matter.
OKEx was originally launched in China but has since migrated to crypto-friendly Malta. China has a mixed record on crypto that is not affiliated with state-based objectives having banned crypto trading some time ago while working on a digital yuan and other blockchain-based products. The mining of Bitcoin remains popular and tolerated in China.
While few facts regarding any investigation of the crypto exchange are available chatter regarding more government actions targeting these marketplaces has increased. Recently, in the US, BitMEX was the target of an CFTC enforcement action due to allegations of money laundering. The civil case was joined by a criminal action by the US government.
Source: otcpm24.com
Author: News Bureau