A Chinese video site copycat raised $2.1 million via an initial exchange offering in August 2019 – but it appears this last resort wasn't enough to save the company from falling apart.
On Sept. 24, the Shanghai Yangpu District Court disclosed an Aug. 31 ruling that video streaming company Dilidili has infringed the trademark of Nasdaq-listed Bilibili and must pay a fine of nearly $500,000.
The ruling followed a separate notice by the Shanghai Minhang District Prosecutor in July, which ordered the arrest of Dilidili's founder for copyright infringement.
Related: China State Media Make Rare Reports Calling Crypto 2020's Best Performing Asset
The years-long case has drawn widespread attention among Chinese mainstream media given Dilidili's outright copy-and-paste from Bilibili, which is China's hit video site for streaming licensed Japanese anime content.
The episode is also an example of a failed attempt by Chinese companies to use the concept of cryptocurrency and blockchain decentralization to rejuvenize their businesses.
Founded in 2010, Bilibili.com has grown into one of the top video sites in China. It specializes in streaming licensed Japanese animation that targets China's Generation Z population. Bilibili reportedly has some 170 million monthly active users.
Bilibili went public on Nasdaq in March 2018 with a raise of $483 million. Earlier this year, Sony invested another $400 million in Bilibili and bought over 4% of its shares.
Related: China Sees Advantages in Being First on New Digital Currency 'Battlefield'
The dispute between Bilibili and Dilidili started in 2015, when Dilidili was created with a name that appeared to be mimicking the incumbent.
Soon after its creation, Dilidili had allegedly downloaded more than 3,000 episodes of Japanese animation from Bilibili and then uploaded it to its own platform for free viewing so that it could monetize the traffic, according to the Shanghai prosecutor's arrest order.
In January 2019, Bilibili brought a lawsuit against Dilidili and demanded some $4.3 million as damage claims due to Dilidili's alleged trademark and copyright infringement.
In a notable pivot, Dilidili tapped into the 2019 frenzy of cryptocurrency initial exchange offerings (IEO) in order to build a blockchain-based community governance ecosystem.
Dilidili launched its token, DILI, on the ethereum platform and did the IEO on Chinese exchange Gate.io in August 2019.
Also read: Binance CEO Says He Fully Expects DeFi to Cannibalize His Crypto Exchange
According to Gate.io's announcement on Aug. 28, Dilidili achieved its goal of raising $2.1 million by selling 1.5 billion DILI, although the total subscription orders it received from Gate.io users were worth over $70 million. The trading started on the same date with a starting price of $0.00143 per DILI.
But soon after trading began, several news reports emerged online with accusations of Dilidili running an illegal fundraise becaause China had banned token-based fundraising activities.
The price of DILI on Gate.io has since plunged by over 90% to just $0.000253.
Bilibili Copycat Tried to Save Itself With a $2M Crypto IEO – It Didn't Work

Bilibili Copycat Tried to Save Itself With a $2M Crypto IEO – It Didn't Work
Source: news.yahoo.com
Author: Wolfie Zhao
Uniswap Captures $2 Billion Locked, Dex Volume Outpaces Second-Largest Centralized Exchange
The decentralized exchange (dex) built on Ethereum, Uniswap has accumulated a whopping $2 billion in total value locked (TVL) this week. Tuesday's data shows out of all the decentralized finance (defi) application's Uniswap dominates the $11 billion landscape by over 18%.
Just recently, the defi space has touched a few new milestones as the ecosystem's TVL this week has topped $11 billion. The dex Uniswap is dominating the defi landscape by 18.65% with over $2 billion TVL to-date.
Uniswap is followed by Makerdao ($1.9B), Aave ($1.56B), Curve.fi ($1.22B), and the Wrapped Bitcoin (WBTC) project ($990M). The Uniswap trading platform has captured a massive amount of demand this week with 104,324 unique users during the last seven days.
Today according to stats, the Uniswap dex is moving just as much trade volume as some of the top centralized exchanges (cex) globally. On Tuesday, Binance has the top trade volume as far as cex trade volumes are concerned with $2.5 million in 24-hour volume.
Coinbase Pro is the second-largest cex in terms of trade volume on Tuesday with $343 million trades during the last 24 hours. Uniswap is well above Coinbase Pro with $398 million today, making the dex the second-largest crypto exchange worldwide in terms of trade volume on September 29.
Dex volume in general has been quite large this week and during the last seven days Dune Analytics data shows 13 dex platforms saw $3.7 billion in trades. $2.3 billion of those swaps took place on Uniswap as it currently captures 63.7% of the trailing seven day average.
Cumulatively, all 13 dex platforms saw a whopping $24 billion in swaps during the last 30 days. Dex platforms following Uniswap's trade volume lead include Curve.fi, 0x, Balancer, Kyber, Synthetix, Dydx, and the Bancor Network respectively.
Uniswap's weekly and 24-hour trade volume has been a topical conversation on social media and crypto-related forums. A number of crypto enthusiasts wonder if dex volumes will someday supersede cex volumes entirely.
Ethereum proponents believe the rise of stablecoins and dex platforms like Uniswap are starting to prove ETH skeptics wrong.
"In the last bull market, critics said ETH had no use case besides scammy ICO's," the CTO and analyst Leon Fu from the web portal cryptocurrency.market recently told his 19,000 Twitter followers. "With the rise of stablecoins, Uniswap, and other protocols [that] enable actual utility [and] have nothing to do with ICO's. Clearly, ETH skeptics were wrong," he added.
What do you think about Uniswap's massive trade volume this week and during the last 24 hours? Let us know what you think about this subject in the comments below.
The post Uniswap Captures $2 Billion Locked, Dex Volume Outpaces Second-Largest Centralized Exchange appeared first on Bitcoin News.
https://news.bitcoin.com/uniswap-captures-2-billion-locked-dex-volume-outpaces-second-largest-centralized-exchange/
The post Uniswap Captures $2 Billion Locked, Dex Volume Outpaces Second-Largest Centralized Exchange appeared first on BTC Ethereum Crypto Currency Blog.
Source: cryptomoneyteam.co
Author: By TeamMMG
KuCoin Cryptocurrency Exchange Hacked Losing $150M Worth Of Crypto
Another crypto exchange has suffered a loss of millions of dollars following a cyber attack. As reported, the latest victim is the Singapore-based cryptocurrency exchange KuCoin which lost $150 million after being hacked.
On September 26, 2020, some perpetrators hacked the KuCoin cryptocurrency exchange and made huge withdrawals. They transferred the crypto assets from KuCoin's hot wallet, including Bitcoins, ERC-20, and some other tokens.
KuCoin's hot wallets are the ones connected to the internet. The exchange uses hot wallets for managing funds transfer and conversion operations.
As they were exposed online, the hackers managed to hack into the wallets and pilfer the assets worth $150 million. The exchange has confirmed that their cold wallets (offline wallets) remained unaffected during the incident.
Upon detecting suspicious transactions, the exchange shut down the wallet server and moved the remaining assets from the hot wallet to the cold wallet.
Following the incident, the exchange publicly disclosed the matter via a security notice on its website. Also, they pledged to start a security review.
To ensure the security of users' assets, we will conduct a thorough security review. The deposit and withdrawal service will be suspended during the period. We will restore the service gradually after ensuring a safe state.
Moreover, they also assured to reimburse any of their customers potentially affected during the incident.
As the exchange continued with the investigations, they figured out the suspicious addresses which they also shared in an update. These addresses were found handling BTC, ETH, XRP, TRX, and other assets.
KuCoin also collaborated with the Partner projects, other exchanges, and law enforcement to track the assets and freeze suspicious transactions.
Besides, in a live stream, KuCoin CEO, Johnny Lyu, has assured that the exchange's withdrawal and deposit functions will be available in a week.
Users can follow the exchange's official twitter account where they are sharing the updates on the incident.
The following two tabs change content below.
Abeerah has been a passionate blogger for several years with a particular interest towards science and technology. She is crazy to know everything about the latest tech developments. Knowing and writing about cybersecurity, hacking, and spying has always enchanted her. When she is not writing, what else can be a better pastime than web surfing and staying updated about the tech world! Reach out to me at: [email protected]
Source: latesthackingnews.com
Author: Abeerah Hashim
Regulated Exchange Gemini Adds Support For Zcash Withdrawals To "Safe" Addresses.
Cryptocurrency exchange Gemini has added support for "safe" withdrawals from Zcash cryptocurrency (ZEC) to "better protect user privacy."
According to the press release, Gemini became the first regulated crypto exchange to add support for such transactions. The US exchange Coinbase, a competitor to Gemini, currently only supports transparent addresses for ZEC withdrawals.
ZEC addresses are of two types: open / transparent (t addresses) and private / secure (z addresses). Transactions between t-addresses are similar to transfers on the bitcoin network, while transaction data between z-addresses is protected by a zero-knowledge cryptographic proof protocol.
A Gemini spokesperson said in a comment to The Block that the exchange was able to add support for z-address inferences after "lengthy negotiations with regulators."
When asked about how Gemini will track fund transfers between secure ZEC addresses, a spokesperson said:
"Gemini records every withdrawal in our system. At the moment, we have full transparency about the transfers, but when the funds enter the secure pool, we will no longer have information about them. We do not track client funds after they are withdrawn."
Gemini, like Coinbase, already supports ZEC deposits from secure addresses.
In June, blockchain analytics company Chainalysis said that it could track the vast majority of transactions in cryptocurrencies Zcash and Dash, as most users do not use the privacy-enhancing features in Zcash, and Dash is not an "anonymous coin" at all.
Source: news.triunits.com
Author: Souvik Sarkarhttps://news.triunits.comCrypto Expert And Blogger .
What is the exchange rate of EUR (Euro) / GBP (British Pound Sterling) on Wednesday September 30, 2020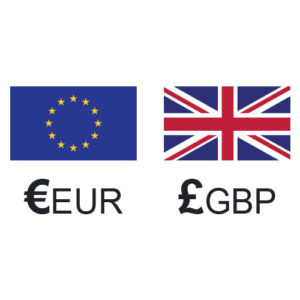 Get the current mid-market rate for EUR (Euro) / GBP (British Pound Sterling) for Wednesday September 30, 2020 right here.
The latest rates for EUR (Euro) / GBP (British Pound Sterling) are available below. As a leading finance news site the team at Born2Invest collates and analyses the latest forex market data to bring you live information to help you make the best forex trading decisions every day.
Wednesday September 30, 2020 1 EUR (Euro) is 0.912679 of GBP (British Pound Sterling) .
Remember to always trade using a reputable broker. It's also possible to apply many forex concepts to cryptocurrency trading.
Forex trading is risky and complicated. There are countless pairs to choose from and it's easy for a novice trader to become overwhelmed. Information is power and Born2Invest has curated some beginners forex trading tips to help you get started.
Currency pairs are the foundation of forex trading. Whenever you purchase one currency you sell another. Every pair has a base currency, in this example EUR (Euro) and a quote currency, or GBP (British Pound Sterling).
A currency pair represents how much quote currency, or GBP (British Pound Sterling), that needs to be spent in order to purchase one unit of EUR (Euro), the base currency. In the current example you would need to spend 0.912679 of GBP (British Pound Sterling) in order to purchase 1 EUR (Euro).
Forex pairs can be grouped into three main categories; the majors, the commodity currencies, and the cross currencies:
Major currencies are the most commonly traded currencies on the market. Different publications will use different criteria but pretty much every list will include EUR/USD, USD/JPY, GBP/USD, and USD/CHF
ll Commodity currencies are currency pairs that are closely linked to commodities such as oil, iron ore, and coal. Common examples include AUD/USD and USD/CAD
Cross currencies include all currency pairs that don't include USD. Examples include EUR/GBP and EUR/JPY.
Cryptocurrencies share many aspects with forex trading, namely the concept of currency pairs and high volatility but there are some key differences. Cryptocurrencies aren't currencies persae, and are usually traded against Bitcoin, which takes the role of USD on many exchanges.
It is also difficult to trade cryptocurrency outside of exchanges and there is more security risk than trading with a registered broker. One way around this is to use a CFD broker which enable traders to purchase contractors for specific amounts of crypto, without directly owning it.
Source: born2invest.com
3iQ's Bitcoin Fund Gets Second Listing of 2020 – This Time on Gibraltar's Stock Exchange
The Gibraltar Stock Exchange (GSX) has listed 3iQ's closed-end fund, five months after it was first listed in Toronto.
GSX announced Tuesday that The Bitcoin Fund, which provides institutional investors with exposure to bitcoin through a regulated asset class, is now ready for trading.
Essentially structured as an exchange-traded product (ETP), the underlying assets are held by exchange and custody provider Gemini.
In a statement, 3iQ's president and CEO, Fred Pye, said the listing would open the fund to European institutional investors, including pension and sovereign wealth funds.
Based in Canada, 3iQ spent three years in dialogue with the Ontario Securities Commission (OSC) before it received approval for its fund.
The Toronto Stock Exchange listed The Bitcoin Fund in April of this year.
GSX has shown much interest in cryptocurrencies and launched a blockchain trading subsidiary, now based in Estonia, in late 2017.
Earlier this year, the bourse also launched its "GRID" platform, which allows clients to create and issue tokenized securities.
Since 2018, Gibraltar's authorities have taken the usual approach of relying on nine guiding principles to regulate digital assets.
Earlier this month, the territory updated its regulatory guidance to say crypto derivative products came with much more risk than the underlying assets themselves
Source: cryptomoneyteam.co
Author: By TeamMMG