An Indian government official has claimed that two ministries and the Reserve Bank of India are actively working on a legal framework to ban cryptocurrencies on the subcontinent.
According to a Aug. 4 report from Indian news website Moneycontrol, authorities in India are making preparations to pass a law banning cryptocurrency trading. The site quoted an anonymous official as saying that consultations between the Ministry of Electronics and Information Technology, the Ministry of Law and Justice, and the Reserve Bank of India (RBI) had begun regarding the framework of such a law.
"Once Parliament resumes for the session, we are hoping to get [the law] ratified," the official said. Parliament is expected to reconvene in late August or early September.
The official stated that the government was considering banning crypto through legislative change — rather than methods such as the blanket ban from the RBI for banks dealing with crypto firms — because it would be more binding. "It will clearly define the illegality of the trade," the person said.
In March, the Supreme Court of India struck down a blanket ban on banks dealing with crypto businesses, which had been imposed by the RBI since July 2018. The repeal led to a boom in new exchanges across the country.
However, government officials have been floating the idea of enacting a new law not allowing cryptocurrencies in India in place of the RBI ban.
Ashish Singhal, founder and CEO of Indian cryptocurrency exchange CoinSwitch, said that the chance the government would impose a blanket ban on digital currencies had been more likely in 2019 than this year. He said there has been a change in the way crypto is perceived across India, hopefully for the better.
Though many parts of India still face some restrictions on movement due to the pandemic since a lockdown was ordered in March, crypto exchanges in the country reported strong growth as some investors moved away from traditional assets.
Moneycontrol said that "millions of dollars worth of business in cryptocurrency is being done every week, with the lockdown pushing up the volumes."
"A growing number of investors have found refuge in virtual currencies as traditional assets have taken a beating over worries about the health of the economy battered by the coronavirus outbreak."
Source: apexcryptonews.com
Gold Poker (GPKR) Price Hits $0.0043 on Major Exchanges
Gold Poker (CURRENCY:GPKR) traded up 4.1% against the U.S. dollar during the 1 day period ending at 13:00 PM Eastern on August 5th. One Gold Poker coin can currently be bought for about $0.0043 or 0.00000037 BTC on popular cryptocurrency exchanges including Stocks.Exchange and CoinExchange. Gold Poker has a market capitalization of $22,710.75 and $1.00 worth of Gold Poker was traded on exchanges in the last 24 hours. During the last seven days, Gold Poker has traded down 5.8% against the U.S. dollar.
Here's how similar cryptocurrencies have performed during the last 24 hours:
XRP (XRP) traded 1.1% higher against the dollar and now trades at $0.30 or 0.00002604 BTC.
Tether (USDT) traded 0.3% higher against the dollar and now trades at $1.00 or 0.00008598 BTC.
Bitcoin SV (BSV) traded 3.2% higher against the dollar and now trades at $233.27 or 0.01998974 BTC.
Binance Coin (BNB) traded up 6.4% against the dollar and now trades at $23.33 or 0.00199901 BTC.
Chainlink (LINK) traded up 0.2% against the dollar and now trades at $9.53 or 0.00081683 BTC.
Stellar (XLM) traded down 0.7% against the dollar and now trades at $0.11 or 0.00000928 BTC.
InnovativeBioresearchClassic (INNBCL) traded 20.6% higher against the dollar and now trades at $0.0000 or 0.00000000 BTC.
TRON (TRX) traded up 0.3% against the dollar and now trades at $0.0205 or 0.00000175 BTC.
VeChain (VET) traded up 3.3% against the dollar and now trades at $0.0186 or 0.00000159 BTC.
Neo (NEO) traded 2.3% higher against the dollar and now trades at $12.87 or 0.00110285 BTC.
Gold Poker Profile
Buying and Selling Gold Poker
Gold Poker can be bought or sold on the following cryptocurrency exchanges: Stocks.Exchange and CoinExchange. It is usually not currently possible to buy alternative cryptocurrencies such as Gold Poker directly using US dollars. Investors seeking to acquire Gold Poker should first buy Ethereum or Bitcoin using an exchange that deals in US dollars such as Coinbase, Changelly or Gemini. Investors can then use their newly-acquired Ethereum or Bitcoin to buy Gold Poker using one of the exchanges listed above.
Receive News & Updates for Gold Poker Daily – Enter your email address below to receive a concise daily summary of the latest news and updates for Gold Poker and related cryptocurrencies with MarketBeat.com's FREE CryptoBeat newsletter.
Source: theolympiareport.com
Author: Mark James
What is the value of AUD (Australian Dollar) / USD (US Dollar) on Wednesday August 5, 2020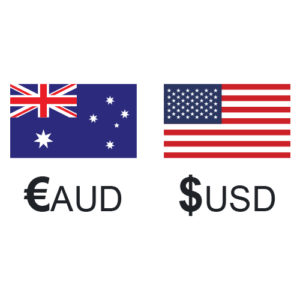 Get the current mid-market rate for AUD (Australian Dollar) / USD (US Dollar) for Wednesday August 5, 2020 right here.
The latest rates for AUD (Australian Dollar) / USD (US Dollar) are available below. As a leading finance news site the team at Born2Invest collates and analyses the latest forex market data to bring you live information to help you make the best forex trading decisions every day.
Wednesday August 5, 2020 1 AUD (Australian Dollar) is 0.722129 of USD (US Dollar) .
Remember to always trade using a reputable broker. It's also possible to apply many forex concepts to cryptocurrency trading.
Forex trading is inherently risky and there are countless forex pairs to choose from. The only way to make a profit from forex trading is to understand how the market works. Luckily for you the Born2Invest forex team has collated some forex trading tips to get you started.
Forex trades are always made using currency pairs. Whenever you buy one currency you are selling another. In every pair there is a base currency, for example AUD (Australian Dollar) and a quote currency, which would be USD (US Dollar).
The price of a currency pair represents the amount of quote currency, or USD (US Dollar), that you will need to spend in order to purchase a single unit of AUD (Australian Dollar), the base currency. So using the current example you would need to spend 0.722129 of USD (US Dollar) in order to purchase 1 AUD (Australian Dollar).
Forex pairs can be grouped into three main categories; the majors, the commodity currencies, and the cross currencies:
Major currencies are the most commonly traded currencies on the market. Different publications will use different criteria but pretty much every list will include EUR/USD, USD/JPY, GBP/USD, and USD/CHF
ll Commodity currencies are currency pairs that are closely linked to commodities such as oil, iron ore, and coal. Common examples include AUD/USD and USD/CAD
Cross currencies include all currency pairs that don't include USD. Examples include EUR/GBP and EUR/JPY.
Cryptocurrency trading shares many similarities to forex trading. Specifically the concepts of currency pairs and high price volatility. That being said there are some key differences. Cryptocurrencies don't operate like fiat currency and many are tied to a project or product. The crypto market is also highly unregulated, which makes it inherently risky compared to trading forex.
Additionally most cryptocurrency trades happen on exchanges. These are generally unregulated and come with a certain degree of risk that many investors would find unacceptable. One alternative is to trade using a CFD broker which allows crypto pairings, but this means you will not directly own and cryptocurrency you buy.
Source: born2invest.com
QEBR Management Discusses Authorization by Major Crypto Trading Exchanges to Offer Filecoin
NEW YORK, Aug. 4, 2020 /PRNewswire/ — QEBR (OTC:QEBR) today announced that several global crypto-trading platforms have announced their respective abilities to trade and store Filecoin. This gives strong third-party validation of Filecoin (FIL) as the cryptocurrency moves toward mainnet launch in the second half of 2020. QEBR previously announced that its internal software engineering team has made strong strides in developing a crypto environment that is highly efficient in mining FIL, with plans for multiple data centers around the world. These major blockchain trading exchanges include:
Coinlist:
Coinlist conducted the $204 million Filecoin SAFT (Simple Agreement for Future Tokens) sale in 2017, which allowed 2,100 accredited investors from over fifty countries to invest in Filecoin. After the Filecoin mainnet launch, Coinlist is expected to support Filecoin's trading as the primary distribution channel for the tokens.
GeminiTrust:
Gemini is a digital currency exchange and asset insurance platform that allows customers to buy, sell, and store digital assets. Gemini was created by the Winklevoss twins, who own more than $1 Billion in cryptocurrency assets and have invested in many leading technology companies.
Coinbase:
Coinbase Custody offers secure, institutional-grade offline custody storage solutions, insurance coverage, and stores over $8 Billion in crypto assets.
Anchorage:
Anchorage announced that it will support Filecoin custody and unlocking contracts at mainnet launch. The company serves as a blockchain security and trading platform and has backing from companies such as Visa, Andreesen Horowitz, and Blockchain Capital.
Jun Liang, Chief Technology Officer of QEBR, stated, "The market validation of these highly-credible trading platforms gives QEBR even stronger faith in our Filecoin mining developments. For example,Gemini has a conservative approach to its platform, listing only five other assets: bitcoin, bitcoin cash, ether, Litecoin, and Zcash. Having Gemini and the Winklevoss twins also list Filecoin to their portfolio adds tremendous credibility to FIL's future.
Liang continued, "QEBR deeply believes in the future of Filecoin and is making every effort to become a strong player in FIL mining. We expect to have mining operations around the world, with our first FIL mining operation in Thailand. This installation will be a gateway to projected strong demand in Malaysia, South Korea, the Philippines, Indonesia, and Japan."
About Filecoin:
The Filecoin project is a decentralized storage system based in the cloud. Its InterPlanetary File System, or IPFS, requires FIL coins as payment to miners in exchange for storage space.
Filecoin, developed by Protocol Labs, is a decentralized storage network. The network is expected to give owners of unused storage a means to monetize their storage capacity. It is also expected to bring down the costs of storing data reliably. Given the large amounts of unused storage in data centers and hard drives around the world, a natural market exists for this service.
About QEBR:
QEBR is the trading symbol for Virtual Medical International, Inc., a Nevada corporation. QEBR develops or acquires promising technology companies from around the world that specialize in data processing, warehousing, encryption, and analysis.
Forward-Looking Statements
Legal Notice Regarding Forward-Looking Statements in this news release that are not historical facts are forward-looking statements that are subject to risks and uncertainties. Forward-looking statements are based on current facts and analyses and other information that are based on forecasts of future results, estimates of amounts not yet determined, and assumptions of management. Forward looking statements are generally, but not always, identified by the words "expects", "plans", "anticipates", "believes", "intends", "estimates", "projects", "aims", "potential", "goal", "objective", "prospective", and similar expressions or that events or conditions "will", "would", "may", "can", "could" or "should" occur.
Actual results may differ materially from those currently anticipated due to a number of factors beyond the reasonable control of the Company. It is important to note that actual outcomes and the Company's actual results could differ materially from those in such forward-looking statements. Factors that could cause actual results to differ materially include misinterpretation of data, the Company's ability to raise financing for operations, breach by parties with whom we have contracted, and the possible inability to maintain qualified employees or consultant
For more information please see our website: http://www.qebr.net
Contact: [email protected]
Source: Jun Liang, QEBR Chief Technology Officer
View original content:http://www.prnewswire.com/news-releases/qebr-management-discusses-authorization-by-major-crypto-trading-exchanges-to-offer-filecoin-301105571.html
SOURCE QEBR
[ Back To TMCnet.com's Homepage ]
Source: www.tmcnet.com
Bitfinex offers reward of up to $400M for return of bitcoin stolen in 2016 hack

Leading cryptocurrency exchange Bitfinex is offering a reward of up to $400 million for the return of bitcoin stolen from the exchange in a hack in 2016.
The hack involved the theft of 119,756 bitcoin worth $65.6 million at the time but today worth $1.335 billion. The company later socialized the loss, deducting 36% of the bitcoin balances of its customers to cover the loss and issuing a new token called BFX that had a theoretical value equal to the amount each customer lost as compensation.
Under the offer, any person who puts Bitfinex in contact with the hacker behind the theft will receive 5% of the total property recovered, while the hackers will receive 25% of the stolen bitcoin should they return the bitcoin they stole.
"In order to confirm the identity of the hackers, we will request that 1 Satoshi is sent from the wallet address responsible for the hack to a wallet address specified by Bitfinex," the company said in a blog post. "We will work to ensure this can be done safely, thereby protecting the identities of all parties and Bitfinex reserves the right to impose conditions on any transfers in order to verify claims and ensure a secure process."
To date, about 27 bitcoin has been recovered from the hack, but most of the stolen funds have never been moved. Bitcoin Exchange Guide reported that the first time the hacker moved stolen funds was in April 2019, with 300 bitcoin transferred to 13 new addresses. A further 29 bitcoin was moved in May and $12 million more was moved in July and early August.
Bitfinix has certainly had its ups and downs over the years since the hacking, including being sued for dipping into reserve funds for its Tether stable coin, but it has powered ahead. The exchange raised $1 billion in an "initial exchange offering" in 10 days in May 2019 from an unspecified number of large investors who were said to include "giants in our industry."
Show your support for our mission with our one-click subscription to our YouTube channel (below). The more subscribers we have, the more YouTube will suggest relevant enterprise and emerging technology content to you. Thanks!
Support our mission: >>>>>> SUBSCRIBE NOW >>>>>> to our YouTube channel.
… We'd also like to tell you about our mission and how you can help us fulfill it. SiliconANGLE Media Inc.'s business model is based on the intrinsic value of the content, not advertising. Unlike many online publications, we don't have a paywall or run banner advertising, because we want to keep our journalism open, without influence or the need to chase traffic.The journalism, reporting and commentary on SiliconANGLE — along with live, unscripted video from our Silicon Valley studio and globe-trotting video teams at theCUBE — take a lot of hard work, time and money. Keeping the quality high requires the support of sponsors who are aligned with our vision of ad-free journalism content.
If you like the reporting, video interviews and other ad-free content here, please take a moment to check out a sample of the video content supported by our sponsors, tweet your support, and keep coming back to SiliconANGLE.
Source: siliconangle.com
Author: by
Duncan Riley
Bitcoin Derivatives
Today's emerging digital revolution is leading a radical shift away from the conventional monetary exchange model as digital money like cryptocurrencies come to prevalence in modern society. Despite cryptocurrency's ubiquity, there is still an apparent need to drive mass adoption, and one way to do it is through crypto derivatives like Bitcoin futures. Just like traditional derivatives such as Futures and Options, crypto derivatives like Perpetual Swaps contracts also allow for equal if not higher leverage in the crypto markets than that of derivatives of the traditional financial markets.
Derivatives – What are they?
A derivative is a contract between two or more parties whose value is based on an agreed-upon underlying financial security. Common securities include bonds, commodities, currencies (or cryptocurrencies), interest rates, market indexes, and stocks. The value of a derivative is derived from the value of its underlying financial security, and this means that inherently, derivatives have no value to them. For example, a Bitcoin futures contract is a derivative contract that derives its value from its underlying asset – Bitcoin.
Traditional Derivatives
The four primary forms of traditional derivatives are Options, Futures, Forwards, and Swaps.
Options – An Options contract enables a buyer and seller to transact with an asset at a predetermined price within a definite timeline, except that traders are not mandated to buy assets in this contract.
Futures – Contrasting to an Options contract, a Futures contract mandates a trader to either buy or sell an asset at a predetermined date and price.
Forwards – Customized to fit the needs of traders, Forwards contracts are normally conducted Over-the-Counter (OTC) on such exchanges with consideration of risk factors.
Swaps – Swaps contracts are made between two parties solely to profit by exchange currencies (crypto) at a future predetermined date. Common assets exchanged are bonds, notes, and loans. (E.g. Crypto Perpetual Swap)
Crypto Derivatives
Like a traditional futures contract, crypto derivatives enable investors to gain exposure to Bitcoin without holding the underlying cryptocurrency and speculating on the future price of Bitcoin. However, the larger movement in the underlying cryptocurrency assets of crypto derivatives results in higher volatility, therefore allowing for a higher return.
According to a study done by Eurekahedge in 2019, crypto derivative funds like Bitcoin futures have a higher average return of 16% as compared to that of hedge funds at 10.7%, typically the top performing funds in traditional financial markets.
The first Bitcoin futures trading was launched by the Chicago Board Options Exchange (CBOE) and the Chicago Mercantile Exchange (CME) in 2017 during the bullish crypto market.
For example, Bitcoin investor, Kimberly, buys a Bitcoin futures contract worth $10,000, she would gain exposure to $10,000 worth of price movements of the Bitcoin futures contract. Although Kimberly does not have ownership of the Bitcoin, she would still be able to experience akin profits or losses without having an actual trade of USD and Bitcoin.
Who are the Derivatives Traders?
Arbitrageurs – Arbitrageurs are people who leverage on the price differences offered in different products and exchanges, resulting in them earning minimal profits, yet they improve the market efficiency simultaneously.
Market makers – Market markets capture bid-ask spread and take advantage of maker rebates, providing liquidity to both sides of the market.
Speculators – Speculators bet on price movements of the underlying assets of derivatives
Hedgers – Hedgers limit their exposure to market risks by trading with other open positions
An example of a crypto hedge derivative trader is a Bitcoin miner. A Bitcoin miner hedges their holdings against a price fall.
How can you Benefit from Trading Crypto Derivatives?
Leverage – Trading with leverage makes it possible for crypto traders to control the same size as they would by holding a position on the underlying asset, but with a smaller amount of capital. E.g Derivative trading platforms like DigiDeriv offer up to a 100X leveraged trading.
Lower fees – Unlike its underlying crypto spot market, crypto derivatives offer lower trading fees, even offering rebates for maker orders.
Net short positions – With up to 100X leverage crypto derivatives can offer, traders can take net short positions and profit from their trades even with falling prices.
Hedging – Derivatives allow traders to lower their exposure to markets without selling their cryptocurrencies' underlying assets.
Capture price differences – Trading crypto derivatives allows traders to take advantage of price differences of a derivative and its underlying asset. This is possible even between two derivatives.
Emerge of Crypto Derivatives
As cryptocurrencies like Bitcoin take the lead in shifting the masses to take on crypto adoption, crypto derivatives are bound to emerge as a new digital revolution, diverting away from conventional monetary exchange models.
For related articles, read DigiFinex Academy.
Source: blog.digifinex.com
Author: DigiFinex